Axiory Tackles the Challenges of 2020 with Major Upgrades & Enhancements for Traders and Partners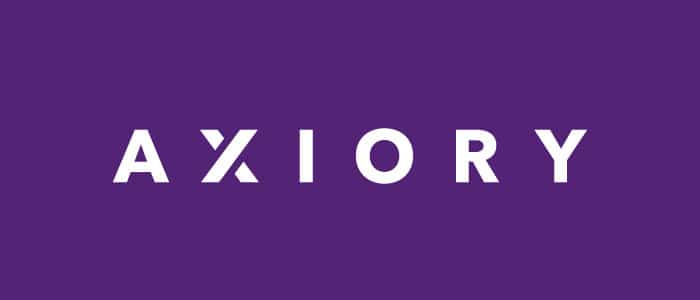 2020 has been a challenging year for many businesses across the globe as COVID-19 lockdowns paralyzed most countries and gravely affected companies of all sizes. In the FX industry, one broker stood out by taking 2020's challenge and looking it straight in the eyes, putting traders first and expanding its offerings to accommodate their needs.
Axiory Global has risen above the hurdles of 2020 by seamlessly brushing through a global crisis but also unveiling major upgrades, enhancements, and surprises for both traders and partners, and this is just the beginning.
Major Trading Conditions' Upgrade
Fair trading conditions that work in the traders' favor are one of the company's strong-points. Over the last several months, however, as trading demand increased due to global lockdowns, Axiory's accounts have been upgraded several times, leading to better trading conditions that increase traders' opportunities.
The Max account has undergone two upgrades, firstly increasing the maximum leverage from 1:500 to 1:777. Last month the minimum first-deposit was slashed by 50% down to $50 to allow more traders access to the advanced trading account.
In addition, the Nano account which is the only commission-based account saw its commission slashed by 40% from 10 to 6 USD per lot.
Staying Intelligent with Axiory Intelligence
While this may not fall directly under Axiory Global the broker, the Axiory group launched an independent news portal to report accurate and timely market news and analysis that's specially targeted for traders. Axiory Intelligence was launched in July to a cheerful audience in need for a trader-dedicated portal.
After many months of preparation, and hard work by the team of analysts who are now running the portal the big launch took place. Headed by Tomasz Wisnewski, Axiory Intelligence has showcased its ability to offer trader-centric news which aims to serve as a guide to making informed trading decisions.
Turning Bumps into Opportunities for Oil Traders
During the lockdown, Axiory clients were treated to several new products starting with the addition of Brent oil. Brent oil was introduced within days of disabling WTI following the historic oil drop, which led WTI prices to fall below zero. While Axiory protected clients from extreme risk during unprecedented volatility on WTI, Brent served as a valuable addition for oil traders. Today both WTI & Brent are available for clients.
Shortly following WTI's price drop, Axiory was one of the first brokers to introduce two brand new products to the MT4 & cTrader platforms;  the US Oil Index and the UK Oil Index. Each index was designed to combat oil prices, the US Oil Index for WTI, and the UK Oil Index for Brent.
Bigger Partner Plans with Up to $1000 CPA
Axiory unveiled a brand new partner plan that's been in the making for several months; an up to $1000 CPA plan, one of the most competitive payouts in the industry.
Partners relied on a solid lot-rebate plan with up to $10 per lot so far. The lot-rebate plan is still available, along with the $1000 CPA plan and a brand new Hybrid plan which offers $500 CPA plus lot rebates.
It's Raining Awards
Often the best reward is seeing the general public's reaction to your actions, and awards are a great compass for assessing that. 2020 was a year of affirmation for Axiory, as it swept multiple awards from across the globe.
Awards received in 2020 so far are Excellence in Customer Service, Most Transparent Broker, Best Customer-Centric Forex Brand Dubai, and Best CEO in the FX Brokerage Industry.
Major Global Collaborations
2020 was a year of great collaborations for Axiory; collaborating with not one but two industry moguls to give traders in the GCC region and across the globe great opportunities for learning.
Autochartist has been Axiory's partner for years, offering traders their tools through the broker. The partnership turned into collaboration when Autochartist started offering Axiory traders exclusive webinars straight from its CEO Ilan Azbel.
Clients from GCC and Arabic speaking countries were treated to a collaboration with one of the region's biggest financial news providers; ArabicTrader. The collaboration between Axiory and ArabicTrader allowed traders to access webinars hosted by ArabicTraders' experts as well as receive the exclusive PRO Bundle which includes technical analysis, trading courses, an exclusive telegram group, and more. All provided by ArabicTrader, in Arabic.
Socially Distanced but Closer than Ever
In a year like no-other, Axiory has put out multiple series of webinars like no other! Knowing that most clients and traders are in distress and more isolated than ever, Axiory pumped the gas on putting out webinars on a weekly basis to keep traders informed and updated in such worrisome times when both personal lives and trading felt unstable.
Starting from a comprehensive Coronavirus webinar series that kept traders in the loop about market changes during the unprecedented global lockdown, to a dedicated webinar series on the upcoming US elections and many more webinars in both English and Arabic, with guest speakers and CEOs.
Making the World a Better Place
Simultaneously, Axiory's team was busy with a BZ$10,000 plan to aid COVID-19 efforts in Belize, where the company is headquartered. The relief efforts included a collaboration with the Belize Red Cross Society to help a family of 8 transform their lives during the hard times the country was going through.
Multiple well known and trustworthy organizations received donations from Axiory, including the Hand in Hand Ministries non-profit organization, the Julian Cho Society NGO that assists indigenous communities, and the Belize Police Department to which Head of AML and compliance Caryl Meighan and Axiory Director Julia Oliva, personally delivered chairs and ice-boxes to help police officers at check-points around Belize.
Road to the US Election
As 2020 draws closer to an end, we're expecting one more inevitable market mover and that's the biggest economic indicator of the year, the US Election. In combination with the ongoing COVID spread, major market volatility is expected and the Axiory team has been preparing for the event for weeks already.
A dedicated US election page went live in September with live updates on polls and market movements, along with daily commentary by the broker's CEO – who happens to be a professional trader himself – Roberto d'Ambrosio.
In addition to the page, a US Election webinar series was launched for all traders and will keep taking place until the election is through.
Considering the challenges 2020 has posed globally, seeing a company rise above and go beyond to serve their clients and enhance their experience, gives us much needed hope, and higher expectations for 2021 when Axiory will celebrate its 10th anniversary.