AWS Makes New Amazon EC2 Instances Available to Process Large Amounts of Data, Faster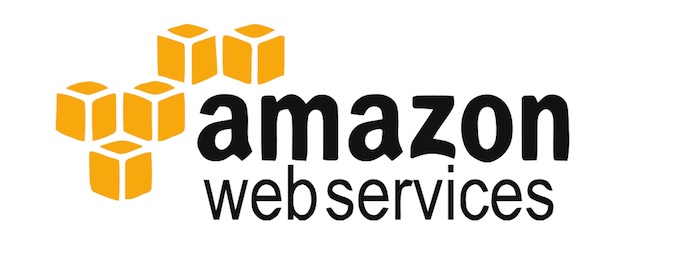 New high frequency z1d instances deliver sustained all core frequency up to 4.0 GHz, the fastest of any cloud instance
New memory optimized R5 instances deliver improved price-per-gigabyte for memory intensive applications
Amazon Web Services, Inc. (AWS), an Amazon.com company (NASDAQ:AMZN), announced general availability of a new high frequency instance (z1d) for Amazon Elastic Compute Cloud (Amazon EC2), as well as the next generation of memory optimized instances (R5) and memory optimized instances with local storage (R5d). z1d instances are designed for workloads requiring the highest single-threaded performance along with a large amount of memory – these are workloads such as electronic design automation (EDA), relational databases, and financial simulations. R5 and R5d instances deliver improved price-per-gigabyte for memory intensive applications, such as high performance databases, in-memory caches and databases, and big data analytics. To get started with the new Amazon EC2 instances, visit https://aws.amazon.com/ec2/.
"Many of our customers' applications depend on fast single-thread performance and high memory to process and manage large amounts of data," said Matt Garman, Vice President, Compute Services, AWS. "With z1d instances, we're delivering sustained all core frequency up to 4.0 GHz, the fastest of any cloud instance, which will decrease the number of cores required to run applications and speed time to market for product development. And, with R5 instances, we're providing customers more memory at a lower cost, along with a local storage option in R5d. With these new instance options, AWS continues to expand and enhance what was already the world's broadest and most capable set of compute services available today in the cloud."
Available today, z1d instances feature custom Intel Xeon Scalable processors (codenamed Skylake-SP), designed for AWS servers, with a sustained all core frequency up to 4.0 GHz, the fastest of any cloud instance. The combination of high compute performance and memory makes z1d instances ideal for Electronic Design Automation (EDA) of integrated circuits by semiconductor firms, relational database workloads with high per-core licensing fees, and high performance computing simulation workloads, such as financial risk analysis. z1d instances deliver up to 25 Gbps networking through the Elastic Network Adapter (ENA) and up to 14 Gbps EBS bandwidth through the scalable NVM Express (NVMe) interface. They are available in six sizes, with up to 48 vCPUs and 384 GiB memory. z1d instances offer high-speed, low-latency local storage, providing up to 1.8 TB of NVMe-based SSDs. z1d instances are available today. z1d instances will also be available in a bare metal version in the coming weeks.
Xilinx develops highly flexible and adaptive processing platforms that enable rapid innovation across a variety of technologies – from the endpoint to the edge to the cloud. "On-demand, high-capacity regression testing of our FPGA development software is key to consistently delivering high quality releases," said Ambs Kesavan, software engineering and DevOp Sr Director at Xilinx. "In our preliminary testing of Xilinx Vivado Design Suite Software on z1d.12xlarge, we have seen as much as 32% performance gains when compared to other alternatives. These performance gains did not require any special application or operating system tuning."
Cadence software, hardware and IP enable systems and semiconductor companies to deliver products to market faster. "EDA workloads require a high-performance IT infrastructure to enable faster throughput of critical designs," said Carl Siva, vice president of Information Technology, Cloud at Cadence Design Systems. "The new z1d instances provide up to 384 GiB memory and feature a custom Intel Xeon Scalable processor, which increases CPU efficiency by up to 25% when compared with current implementations. Semiconductor design density and complexity is leading to increasing infrastructure demands for our customers; the z1d instances, paired with the Cadence Cloud portfolio offerings, will provide an EDA-optimized solution to seamlessly meet the design needs of our customers."
Available today, R5 instances feature the Intel Xeon Platinum 8000 series (Skylake-SP) processor with a sustained all core Turbo CPU clock speed of up to 3.1 GHz, delivering up to 50 percent more vCPUs and 60 percent more memory over R4 instances. R5 instances provide five percent higher memory per vCPU versus the corresponding R4 instance size and deliver ten percent lower price per gigabyte versus R4. R5 instances are ideally suited for applications such as high-performance databases (e.g., relational, NoSQL), distributed web scale in-memory caches (e.g., Redis, Memcached), mid-size in-memory databases, and real time big data analytics (e.g., Hadoop, Spark clusters). R5 instances are available in six sizes, including a new size (r5.24xlarge) that enables 96 vCPUs with 768 GiB of memory. R5 instances support 25 Gbps of network performance between instances and enable up to 14 Gbps of dedicated bandwidth to Amazon Elastic Block Store (EBS), while allowing EBS optimized burst of up to 3500 Mbps and 18,750 IOPS for smaller instance sizes. R5 instances offer local storage (R5d), providing up to 3.6TB of NVMe-based SSDs. Bare metal versions of R5 and R5d will be available in the coming weeks.
z1d, R5, and R5d instances are all based on the AWS Nitro System, a collection of AWS-built hardware and software components that enable high performance, high availability, high security, and bare metal capabilities to eliminate virtualization overhead. Customers can purchase z1d, R5, and R5d instances as On-demand, Reserved, or Spot instances.
About Amazon Web Services
For over 12 years, Amazon Web Services has been the world's most comprehensive and broadly adopted cloud platform. AWS offers over 125 fully featured services for compute, storage, databases, networking, analytics, machine learning and artificial intelligence (AI), Internet of Things(IoT), mobile, security, hybrid, virtual and augmented reality (VR and AR), media, and application development, deployment, and management from 55 Availability Zones (AZs) within 18 geographic regions and one Local Region around the world, spanning the U.S., Australia, Brazil, Canada, China, France, Germany, India, Ireland, Japan, Korea, Singapore, and the UK. AWS services are trusted by millions of active customers around the world—including the fastest-growing startups, largest enterprises, and leading government agencies—to power their infrastructure, make them more agile, and lower costs. To learn more about AWS, visit https://aws.amazon.com.
About Amazon
Amazon is guided by four principles: customer obsession rather than competitor focus, passion for invention, commitment to operational excellence, and long-term thinking. Customer reviews, 1-Click shopping, personalized recommendations, Prime, Fulfillment by Amazon, AWS, Kindle Direct Publishing, Kindle, Fire tablets, Fire TV, Amazon Echo, and Alexa are some of the products and services pioneered by Amazon. For more information, visit amazon.com/about and follow @AmazonNews.
Source: Amazon Web Services, Inc.