AWS Announces Availability of T3 Instances for Amazon EC2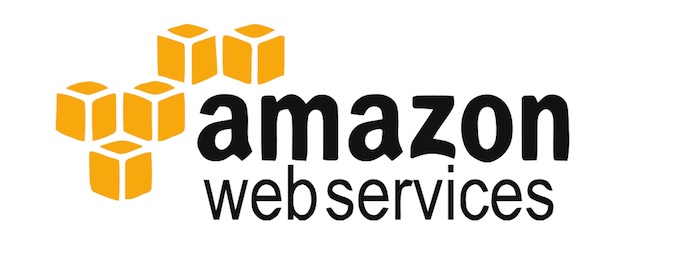 Next generation burstable general-purpose instances provide up to 30% better price performance over T2 instances and include unlimited bursting by default
Amazon Web Services, Inc. (AWS), an Amazon.com company (NASDAQ: AMZN), announced the availability of T3 instances, the next generation of burstable general-purpose instances for Amazon Elastic Compute Cloud (Amazon EC2), providing up to 30% improved price performance than previous generation T2 instances. Designed for applications with variable CPU usage that experience occasional spikes in demand – such as microservices, low-latency interactive applications, small and medium databases, virtual desktops, development environments, code repositories, and business critical applications – T3 instances enable customers' applications to burst seamlessly to meet temporary traffic peaks and then scale back down to operate at typical traffic levels. T3 instances feature Intel® Xeon® Scalable processors and support up to 5 Gbps in peak network bandwidth. To get started with T3 instances visit: https://aws.amazon.com/ec2/instance-types/t3/.
T2 instances launched four years ago and have become the most popular instances for a wide range of workloads due to their low cost and unlimited burst capabilities. T2 instances are unlike any other burstable instance available in the cloud today in that customers can sustain high CPU performance for any period of time, whenever and however long required, and avoid application degradation if the instance exceeds its available CPU credits. This behavior has to be activated by customers for T2 instances, and because it isn't the default behavior, customers sometimes didn't realize that this important performance benefit was available to them. Based on customer feedback, T3 instances have this valuable unlimited burst capability enabled by default, so customers need not take any special action to enjoy this benefit.
"Since T2 instances 'burst' on the scene in 2014, they've been wildly popular as they've helped customers optimize the cost and performance for applications that have variable CPU demands," said Matt Garman, Vice President, Compute Services, AWS. "We think customers are going to be pretty excited by the launch of our third generation burstable instance (T3) as it's both 30% more cost effective on a price-to-performance basis than the T2 and enables, by default, the unmatched capability of unlimited burst for customers' applications."
Siemens is a global company that works with innovative solutions for intelligent infrastructure, sustainable energy technology, efficient production, and healthcare through electrification, automation and digitization. "Siemens uses AWS T2 instances extensively at the Digitalization Expertise Center on behalf of the Siemens Divisions," said Anthony Atherton, Head of Digitalization Expertise Center, Siemens Global Services Information Technology. "With the lower priced T3 instances, coupled with the ability to burst CPU usage for as long as our applications need to, we can move a wide range of workloads to T3 instances and benefit from cost savings. The T3 instances with the new Intel Xeon Scalable processors along with improved EBS and networking performance will give us even more processing power and networking efficiency to deliver a great user experience to our customers."
Heroku offers Private Spaces, a development and delivery environment for customer applications. "We run a global fleet of Amazon EC2 instances that power our LXC-based container platform-as-a-service," said Ike DeLorenzo, VP Product, Heroku at Salesforce. "Heroku apps are occasionally idle, but the platform has to respond quickly when load ramps up. Performance, reliability, and responsiveness are fundamental to our customer experience, and T3 instances help us to deliver on that customer promise while also controlling our costs."
Trend Micro, a global leader in cybersecurity solutions, helps to make the world safe for exchanging digital information. Its innovative solutions provide layered security for data centers, cloud environments, networks, and endpoints. "We use T2 instance extensively for our license management system and customer demonstration environments," said Sanjay Mehta, SVP, Business Development and Strategic Alliances, Trend Micro. "Unlimited bursting allows us to sustain high CPU performance for as long as a workload needs it. With more compute power and higher base performance in the new T3 instances, this will be a very cost-effective platform for our workloads."
T3 instances are based on the AWS Nitro System, a combination of purpose-built hardware and software components that provide the unparalleled performance, security, isolation, elasticity, and efficiency of the infrastructure that powers Amazon EC2 instances. T3 instances can be launched via the AWS Management Console, Amazon EC2 Command Line Interface, SDKs, as well as third party libraries. Generally available today, T3 instances are available in US East (Ohio, N. Virginia), US West (N. California, Oregon), Europe (Ireland, London, and Frankfurt), South America (Sao Paulo), Canada (Central), and Asia Pacific (Tokyo, Singapore, and Sydney) AWS Regions, and can be purchased as On-Demand, Reserved, or Spot Instances. They are available in seven sizes with up to 8 vCPUs and 32 GiB memory.
About Amazon Web Services
For over 12 years, Amazon Web Services has been the world's most comprehensive and broadly adopted cloud platform. AWS offers over 125 fully featured services for compute, storage, databases, networking, analytics, machine learning and artificial intelligence (AI), Internet of Things(IoT), mobile, security, hybrid, virtual and augmented reality (VR and AR), media, and application development, deployment, and management from 55 Availability Zones (AZs) within 18 geographic regions and one Local Region around the world, spanning the U.S., Australia, Brazil, Canada, China, France, Germany, India, Ireland, Japan, Korea, Singapore, and the UK. AWS services are trusted by millions of active customers around the world—including the fastest-growing startups, largest enterprises, and leading government agencies—to power their infrastructure, make them more agile, and lower costs. To learn more about AWS, visit aws.amazon.com.
About Amazon
Amazon is guided by four principles: customer obsession rather than competitor focus, passion for invention, commitment to operational excellence, and long-term thinking. Customer reviews, 1-Click shopping, personalized recommendations, Prime, Fulfillment by Amazon, AWS, Kindle Direct Publishing, Kindle, Fire tablets, Fire TV, Amazon Echo, and Alexa are some of the products and services pioneered by Amazon. For more information, visit amazon.com/about and follow @AmazonNews.
Source: Amazon Web Services, Inc.