AWS Announces Amazon DynamoDB Accelerator, Delivering Up to 10X Faster Query Performance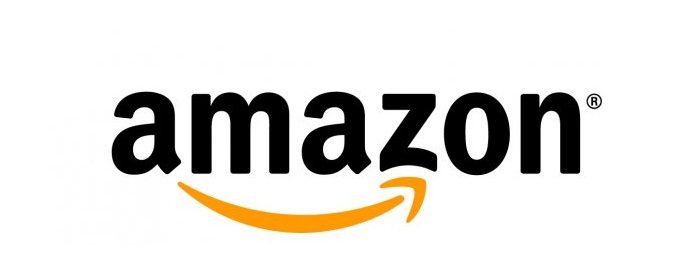 New, fully managed in-memory cache can reduce Amazon DynamoDB response times from milliseconds to microseconds
Amazon Web Services, Inc. , an Amazon.com company, announced Amazon DynamoDB Accelerator , a fully managed, highly available, in-memory cache that can reduce Amazon DynamoDB response times from milliseconds to microseconds, even at millions of requests per second. Customers can add DAX to their existing DynamoDB applications with just a few clicks in the AWS Management Console – no application rewrites required. There are no upfront costs or commitments with DAX, and customers only pay for the capacity they provision.
Amazon DynamoDB has simplified NoSQL database management by providing a fully managed, seamlessly scalable NoSQL database service. More than a hundred thousand AWS customers, including, Adobe, AdRoll, Airbnb, Amazon, DataXu, Duolingo, Expedia, FanDuel, Lyft, Mapbox, MLB Advanced Media, Redfin, Supercell, Twilio, Under Armour, VidRoll, and Zynga rely on Amazon DynamoDB to deliver consistent, single-digit millisecond latency for some of the world's largest mobile, web, gaming, ad tech, and IoT applications. However, many applications with near real-time requirements for accessing data (e.g. real-time bidding, weather data, social gaming, or financial trading) need even faster performance. Until now, achieving further performance gains has meant deploying and managing in-memory caching clusters in front of Amazon DynamoDB, which often require developers to rewrite their applications, and require a specialized skillset to implement and operate. With DAX, customers get a fully managed cache that boosts Amazon DynamoDB performance up to ten times, speeding response times to microseconds without requiring customers to setup, manage, and sync a separate caching cluster. Customers don't need to rewrite their applications to get DAX for their DynamoDB apps; they simply provision a DAX cluster, point their application to the DAX endpoint, and DAX automatically caches item and query results in-memory on designated DAX instances. DAX clusters can scale while handling millions of requests per second, combining in-memory performance acceleration with the simplicity, flexibility, and scale of Amazon DynamoDB so applications remain fast and responsive regardless of the volume of requests.
"In just five years, Amazon DynamoDB has emerged as the backbone for many powerful Internet applications and Amazon's consumer businesses, and today developers use Amazon DynamoDB to handle well over a trillion requests per day. But, customers that need applications to respond in microseconds have often asked us whether we could make Amazon DynamoDB even faster," said Raju Gulabani, Vice President, Databases, Analytics, and AI, AWS. "We're very excited to take Amazon DynamoDB's performance to the next level with DAX – it's like rocket fuel that can speed response times to microseconds for millions of requests per second without requiring customers to rewrite their applications. With DAX, applications remain fast and responsive – even when they experience massive spikes in request volumes."
Expedia, Inc. is one of the world's leading travel companies, helping millions of travelers per month easily plan and book travel. "At Expedia, we are longtime customers of AWS, and use DynamoDB across the company to power many of our applications," said Brandon O'Brien, Principal Software Engineer, Expedia, Inc. "We received early access to Amazon DynamoDB Accelerator, and it has proven to be fast and easy to use. DAX represents a big opportunity for us to find the optimal balance between infrastructure cost and system performance."
Eyeview Digital is a leader in ad tech focusing on video marketing technology. "In the Real-Time Bidding realm, using a lightning-fast and reliable key value store is a requirement you cannot work around, and for which we turned to Amazon DynamoDB. With hundreds of thousands of queries to Amazon DynamoDB per second, we have to make sure we are not hitting hot keys, balancing load, and optimizing for cost efficiency," said Shahar Kobrinky, Vice President, Architecture and Scale, Eyeview. "Getting early access to DAX allowed us to do just that. Repeated users are now being handled by the DAX cache without making the more expensive (in both latency and cost) call to Amazon DynamoDB. We're excited about DAX, and we can definitely see its value for many AWS customers as it has been and will continue to be valuable for us."
Genesys is the global leader in omnichannel customer experience and contact center solutions. "The AWS team has taken a best-practice architectural pattern and turned it into something repeatable and valuable for its customers. I expect DAX to become the de facto replacement for our distributed cache plus Amazon DynamoDB storage tier across our collections of microservices in PureCloud," said Glenn Nethercutt, Chief Architect of PureCloud by Genesys. "The combination of sub-millisecond latency and simple transitions from the existing AmazonDynamoDB client means we'll be able to rapidly adopt this service as it becomes available across the globe, significantly improving our performance and cost profile for read-intensive workloads."
Twilio helps businesses make communications relevant and contextual by making it possible to easily embed real-time communication and authentication capabilities directly into software applications. "We depend upon Amazon DynamoDB's consistent performance and scalability and trust it to power our Programmable Chat offering," said Pat Malatack, General Manager of Twilio Messaging. "The ability to supercharge DynamoDB with DAX is something we're looking forward to."
About Amazon Web Services
For 11 years, Amazon Web Services has been the world's most comprehensive and broadly adopted cloud platform. AWS offers over 90 fully featured services for compute, storage, networking, database, analytics, application services, deployment, management, developer, mobile, Internet of Things (IoT), Artificial Intelligence (AI), security, hybrid, and enterprise applications, from 42 Availability Zones (AZs) across 16 geographic regions in the U.S., Australia, Brazil, Canada, China, Germany, India, Ireland, Japan, Korea, Singapore, and the UK. AWS services are trusted by millions of active customers around the world – including the fastest growing startups, largest enterprises, and leading government agencies – to power their infrastructure, make them more agile, and lower costs. To learn more about AWS, visit https://aws.amazon.com.
About Amazon
Amazon is guided by four principles: customer obsession rather than competitor focus, passion for invention, commitment to operational excellence, and long-term thinking. Customer reviews, 1-Click shopping, personalized recommendations, Prime, Fulfillment by Amazon, AWS, Kindle Direct Publishing, Kindle, Fire tablets, Fire TV, Amazon Echo, and Alexa are some of the products and services pioneered by Amazon.