As Two-Thirds Of Brits Consider Moving Abroad, What Are The Pros And Cons Of Relocating?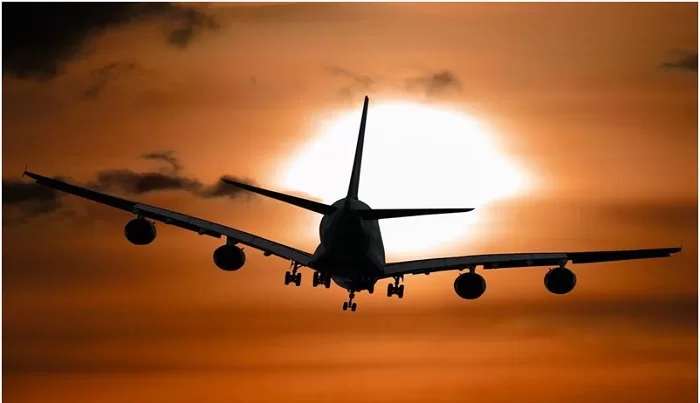 A recent survey revealed that over 60% of working Brits are considering moving abroad. As the majority of employees toy with the idea of an overseas move, what are the pros and cons of relocating?
Why do people want to move?
A 2022 survey involving more than 2,000 full-time employees suggests that 62% of workers are thinking about moving abroad to work remotely. Of those considering a move, more than a third would leave their current job to pursue flexible opportunities in a different country. The poll, which was conducted by Perkbox, indicated that there were several reasons driving UK employees to explore the idea of relocation. These include concerns about rising living costs, uncertainty about the government and the direction the country is heading and a desire to embrace a more nomadic lifestyle, which offers opportunities to travel more and enjoy new experiences.
A quarter of UK business owners say that they have received more requests from employees to travel or work remotely. More than 70% are willing to support more flexible arrangements, which support remote work.
The desire to relocate is not solely down to concerns about the cost of living or global or national economics or politics. Employees today have opportunities to travel and blend work with jet-setting that simply didn't exist in years gone by. There are more flights available to more destinations than ever, companies across the world are embracing remote working models and the Internet means that many of us can work away from offices and communal workplaces. Travelling no longer means taking leave or having to give up a job. Technology enables us to work and travel or move to a different country without resigning.
What are the advantages of moving abroad?
The most significant advantage of moving abroad for most people is that it opens doors. Going to different countries to work, live or travel provides access to different experiences and a new way of life. Many people are interested in relocating to enjoy a better work-life balance or see more of the world. If you're used to a long commute, busy offices and limited time off, for example, the prospect of working from home in a setting that provides access to sun, sea and sand or a laid-back lifestyle is appealing. There may also be opportunities to pursue new career paths, progress or boost your earnings.
For some people, relocating overseas is a fresh start or a chance to start a new chapter. This might be an attractive proposition for people who have had a tough time and those who feel like they want a change of scenery or a different challenge. For others, it's a way to indulge a passion for travel or an interest in new cultures.
The cost of living is a concern for most Brits. Moving overseas could provide an opportunity to enjoy a better standard of living at a lower cost, depending on the location. Property prices in the UK, for example, are almost 50% higher than the global average (source).
Are there any disadvantages?
The pros and cons of relocating are likely to vary, according to the individual. However, most people who are thinking about moving would probably agree that the logistics are daunting. Moving around the corner can be stressful enough. If you're moving to America or you're packing up and putting down roots in Italy, Spain or Australia, for example, there's a lot to plan and organise. Finding properties, getting a job if you're leaving your current employer and sorting out bank accounts, doctors and schools if you have kids can be time-consuming. It's also difficult to make decisions if you don't know areas well, or the lifestyle is very different. It can also take time to adapt and adjust to a new way of life and make friends.
One downside most people who move overseas have to consider is missing home. For many, relocating means leaving family and friends behind and bidding farewell to places and people that mean a lot to them. Technology makes it easier to bridge physical gaps, but homesickness is often a trade-off.
There is a risk that the reality of moving overseas doesn't match the idea of living in a different country. The grass is sometimes greener and it won't work for everyone. Living and working abroad is very different from taking a weekend break or booking a holiday by the sea. When you live somewhere, it's not all beach days and all-inclusive buffets. The reality of everyday life may be very different. There may also be other negatives to consider, such as access to healthcare, lower wages and a lack of opportunities.
Tips for moving overseas
If you are pondering a move overseas, planning is key. Being organised can help to reduce stress and facilitate a more seamless, smoother transition once you relocate. Start with practical jobs like putting your property on the market if you want to sell, choosing a location and finding somewhere to live. Consider your working arrangements. If you're not staying with the same employer, you'll need to look for work and make sure you have plans in place if you move before you have a steady income. Try to connect with people who live in the towns and cities that are on your shortlist and follow social media accounts. It's often helpful to contact other expats so that they can offer advice about where to live, good schools, opening bank accounts and making connections once you arrive. Tie up loose ends like paying bills at home and look for removal companies that specialise in international relocations.
More than 60% of British workers are considering a move abroad, but is living and working overseas always a good move? There are pros and cons and relocating may suit some people more than others. If you are thinking about taking the plunge, it's crucial to weigh up the advantages and disadvantages, research extensively and plan ahead. Get to know the areas that interest you, connect with others and take your time to make a decision. Remember that moving is very different from going on holiday.