Apple Pay Now Available To Metro Bank Customers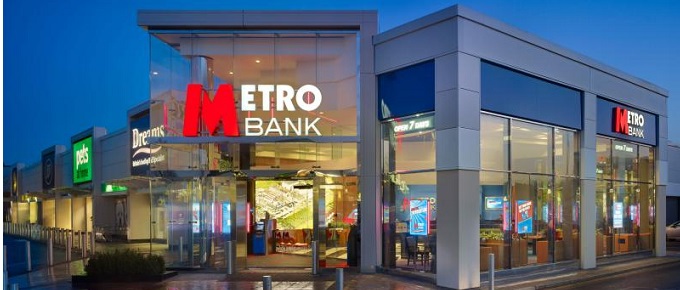 Metro Bank becomes first UK bank to enable customers to use Apple Pay instantly through its on the spot account opening
Metro Bank, the revolutionary high street bank, is now offering customers access to Apple Pay, which is transforming mobile payments with an easy, secure and private way to pay. Through its instant account opening process, the leading challenger bank has become the first UK bank to allow its customers to use Apple Pay as soon as an account has been opened.
Security and privacy is at the core of Apple Pay. When customers use a credit or debit card with Apple Pay, the actual card numbers are not stored on the device, nor on Apple servers. Instead, a unique Device Account Number is assigned, encrypted and securely stored in the Secure Element on customers' devices and each transaction is authorised with a one-time unique dynamic security code.
Paul Riseborough, Chief Commercial Officer at Metro Bank, commented on the launch, "This is yet another step on our journey to create the UK's most convenient banking experience.  Our market-leading account opening process allows customers to get a debit card and chequebook printed instantly, register for internet banking and download our mobile app and Apple Pay before they leave the store. With Apple Pay, our commitment to ensuring our customers "walk out working" just got even better."
Apple Pay is easy to set up and users will continue to receive all of the rewards and benefits offered by credit and debit cards. In stores, Apple Pay works with iPhone 6, iPhone 6 Plus and later, iPhone SE and Apple Watch.
Online shopping in apps accepting Apple Pay is as simple as the touch of a finger with Touch ID, so there's no need to manually fill out lengthy account forms or repeatedly type in shipping and billing information. When paying for goods and services within apps, Apple Pay is compatible with iPhone 7, iPhone 7 Plus, iPhone SE, iPhone 6s, iPhone 6s Plus, iPhone 6, iPhone 6 Plus, iPad Air 2, iPad mini 3, iPad mini 4 and iPad Pro.
For more information on Apple Pay, visit: http://www.apple.com/uk/apple-pay/