American Express Partners With Ethoca to Simplify Transaction Disputes for U.S. Merchants and Card Members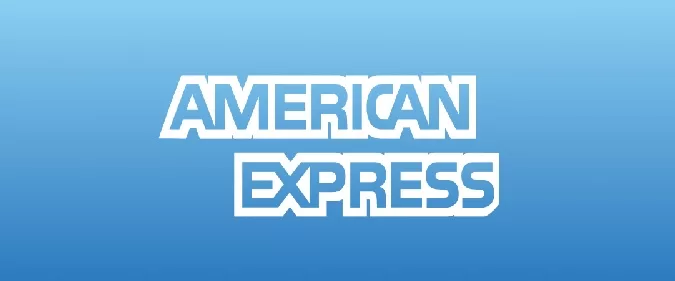 ETHOCA ELIMINATOR AND ALERTS WILL HELP REDUCE TIME AND COSTS ASSOCIATED WITH DISPUTES, POTENTIALLY ELIMINATING CHARGEBACKS FOR PARTICIPATING MERCHANTS
American Express Company (NYSE: AXP) and Ethoca, a leading provider of collaboration-based technology solutions for merchants and card issuers, announced they are working together to help American Express U.S. merchants and card members more quickly resolve disputes related to card purchases. American Express has deployed the Ethoca Eliminator solution in its latest step to help merchants reduce time and costs spent handling disputes.
With Ethoca Eliminator, American Express can help prevent disputes for U.S. merchants by providing more detailed transaction information in real-time to card members who call customer service because they do not recognize a charge on their account. The Ethoca Eliminator platform retrieves transaction information from merchants who are using the tool, enabling American Express' Customer Care Professionals to relay the clarifying information to the card member while on the phone. American Express also plans to offer this capability online in the first quarter of 2019 so card members can view additional details about their charges made at participating merchants.
The Ethoca Eliminator tool complements Ethoca Alerts, an existing solution American Express uses today to notify participating merchants about transactions that have been confirmed as fraudulent. When a merchant receives confirmation through Ethoca Alerts, they have the ability to potentially stop the shipment of orders before they are sent, and provide customer refunds when necessary. American Express will be expanding use of the service for additional dispute situations.
"American Express is committed to providing merchants and card members a simple process for resolving disputes," said Priscilla Kam, Senior Vice President of Global Strategy & Capabilities for American Express' Global Merchant & Network Services Group. "Ethoca's platforms can help prevent card member disputes before they happen, helping merchants save time and costs associated with disputes and chargebacks."
American Express has made several updates to its disputes and chargeback policies to provide an improved and more consistent experience for merchants. These include attempting to resolve disputes before contacting merchants for supporting information, providing additional ways for merchants to appeal chargebacks involving online transactions, reducing the number of times a merchant can receive a dispute for the same charge, and in certain categories eliminating chargebacks if a dispute is over 120 days from the transaction date. In 2017, American Express merchants saw 700,000 fewer disputes as a result of these policy changes.
"Ethoca is delighted to be working with American Express to simplify the dispute process for its merchants and card members," said Keith Briscoe, Chief Marketing and Product Officer for Ethoca. "Our suite of collaboration-based solutions is focused increasingly on preventing unnecessary disputes before they ever disrupt a customer purchase journey – ultimately helping to ensure a better experience for all parties in the ecosystem."
For more information about Ethoca Eliminator and Ethoca Alerts, merchants may visit www.ethoca.com/products.
For additional details about enhancements to American Express' merchant disputes policies, visit www.americanexpress.com/managedisputes.
ABOUT AMERICAN EXPRESS
American Express is a globally integrated payments company, providing customers with access to products, insights and experiences that enrich lives and build business success. Learn more at americanexpress.comand connect with us on facebook.com/americanexpress, instagram.com/americanexpress,linkedin.com/company/american-express, twitter.com/americanexpress, and youtube.com/americanexpress.
Source: American Express