American Express and WEX Alleviate Accounts Payable Pain Points with New Solution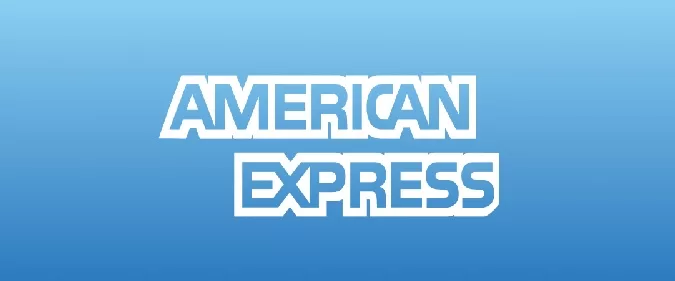 AMERICAN EXPRESS ANNOUNCES NEW SOLUTION TO HELP COMMERCIAL CUSTOMERS STREAMLINE THEIR ACCOUNTS PAYABLE PROCESS VIA VIRTUAL CARDS
American Express Company (NYSE: AXP) and WEX Inc. announced a new collaboration utilizing WEX's market-leading accounts payable technology, named Synaptic.
Synaptic simplifies the accounts payable (AP) process by working with businesses' existing accounting systems. Specifically, the solution will help American Express Business and Corporate Card customers make supplier payments via single and multi-use American Express virtual cards directly within Synaptic. This integration provides customers with increased efficiency, improved cash flow and the ability to earn rewards.
"At American Express, we are committed to helping our customers manage their business payments needs so they can focus on doing more business," said Rajeev Subramanyam, VP, B2B Digital Payments Automation at American Express. "With this commitment in mind, we are constantly evolving our commercial payment products in collaboration with innovative companies such as WEX. Synaptic is helping us transform accounts payable from a cost center to a department that positively impacts a company's bottom line by reducing costs incurred with manual processes."
Synaptic helps reduce the time it takes for clients to pay their suppliers as it allows users to send payment instructions to Synaptic from their existing accounting system. Once the payments are processed, American Express virtual card payments are sent directly to suppliers. Users also have the option of adding an approval workflow before sending payments and users can gain access to detailed reporting to facilitate the reconciliation process.
"WEX is focused on investing in and enhancing our solutions for financial institutions to meet their unique needs," said Greg Sassone, VP, Head of Global Product & Solutions, Corporate Payments for WEX. "This initiative with American Express demonstrates our commitment to growing our commercial payments business through partnerships with the world's most dynamic financial institutions."
To learn more about Synaptic, organizations can contact their American Express Client Manager or call 855-407-0674.
ABOUT AMERICAN EXPRESS GLOBAL COMMERCIAL SERVICES
Through our Global Commercial Services division, American Express offers powerful backing and support that helps companies of all sizes gain financial savings, control and efficiency. We provide a suite of payment and lending products, solutions for travel and everyday business spending, cross-border payments, global currency solutions, and business financing.
To learn more about Global Commercial Services, visit business.americanexpress.com.
ABOUT AMERICAN EXPRESS
American Express is a globally integrated payments company, providing customers with access to products, insights and experiences that enrich lives and build business success. Learn more at americanexpress.comand connect with us on facebook.com/americanexpress, instagram.com/americanexpress,linkedin.com/company/american-express, twitter.com/americanexpress, and youtube.com/americanexpress.
ABOUT WEX INC.
Powered by the belief that complex payment systems can be made simple, WEX Inc. (NYSE: WEX) is a leading provider of payment processing and business solutions across a wide spectrum of sectors, including fleet, travel and healthcare. WEX operates in more than 10 countries and in more than 20 currencies through more than 3,300 associates around the world. WEX fleet cards offer 11.5 million vehicles exceptional payment security and control; total purchase volume processed for WEX and partners in its travel and corporate solutions grew to $30.3 billion in 2017; and the WEX Health financial technology platform helps 300,000 employers and more than 25 million consumers better manage healthcare expenses. For more information, visit www.wexinc.com.
Source: American Express