Amazon's Healthcare Endeavor: A Costly Gamble?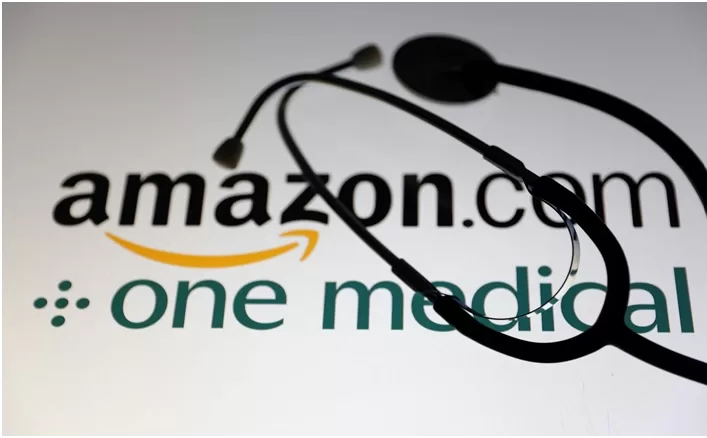 Highlights
Amazon recently unveiled plans to significantly decrease membership fees for One Medical, its primary care practice, to $99 annually for Prime members in an effort to improve access to quality healthcare.
Providers of primary care services require considerable resources, with One Medical reporting an operational deficit of $286 Million as of 2022.
Amazon Web Services have proven the value of scale in digital products; healthcare presents different challenges due to reliance on skilled personnel and possible quality compromises with rapid expansion.
One Medical's adjusted margin for care provision amounted to only 18% of 2022 revenue; thus, cutting membership fees (which made up 10% of total revenue) could potentially have an adverse impact on its profitability, especially with rising expenses associated with new memberships.
Amazon may attempt to mimic this model online by purchasing primary care companies similar to those acquired by drugstore chains for physical locations.
Amazon Prime loyalty program could gain even greater value through increased medical care access.
AT&T's experience with Time Warner illustrates the difficulty associated with expanding into unrelated industries in order to retain subscribers.
---
Amazon's Healthcare Endeavor: Balancing Access and Cost
Amazon.com has made an ambitious step into healthcare with their entry into One Medical Primary Care Practice for Prime members at an unprecedented $99 annual membership fee, providing potential access to care for more people at a lower cost than before. Although this may lead to satisfied users and greater profits for Amazon is yet unknown.
One Medical's value proposition is clear and compelling: in exchange for membership dues that supplement regular insurance charges, customers gain access to elevated care, including same-day appointments in two dozen major metropolitan areas. Consumers clearly embraced this approach – evidenced by One Medical attracting over 836K subscribers since late 2016! However, providing primary care services requires significant resources – just one year ago alone after Amazon purchased One Medical (then known as Prime Care) they reported an operational deficit of $286 Million!
Amazon's strategic move could signal its intention to increase accessibility, rapidly grow user numbers and leverage scale – similar to its remarkable success with Amazon Web Services with over $90 billion annually in revenues and an outstanding 30% operating margin. However, healthcare differs significantly from digital products with no marginal costs: primary care relies heavily on skilled professionals and any expansion could require hiring more medical practitioners, potentially diminishing its quality. Even after taking into account various costs, One Medical's adjusted margin for care provision only represented 18% of its 2022 revenue. Reducing membership fees (which accounted for 10%) could potentially impact its profitability, especially as expenses associated with new memberships increase simultaneously.
Amazon's move into healthcare holds the promise of success; however, success cannot be assured. Major drugstore chains have taken steps to acquire primary care firms with an eye toward channelling patients into physical locations; Amazon could follow in these footsteps digitally as well; however, numerous barriers stand between it and achieving that aim – Walgreens Boots Alliance reported an adjusted operating loss of $566 Million during its U.S. healthcare division's 12-month operating cycle prior to August.
Amazon could use medical care as a way of showing their commitment to their most valued customers, an essential tenet of the Prime loyalty program with more than 200 million members by 2021. Membership benefits, such as expedited and cost-free shipping, naturally increased order volumes. Amazon expanded their Prime offerings over time with additional services like video streaming in order to expand its appeal and offer even greater value to its loyal members.
But ventures into unrelated industries to improve subscriber retention is a complex undertaking, as evidenced by AT&T's acquisition of media giant Time Warner serves as a warning sign. Due to inherent dissimilarity among businesses, value destruction may occur from reduced membership fees; making Amazon's healthcare venture even more costly for itself in turn.
Amazon's increasing involvement in healthcare represents a commendable effort to enhance accessibility. Their reduced membership fees for One Medical mark a step towards greater affordability as well as potential transformation in how we approach healthcare services. Balancing compassion with profitability in healthcare remains a challenging balance that even corporate titans like Amazon are ready to meet for society's benefit.