Allianz Builds Digital wealth management with Moneyfarm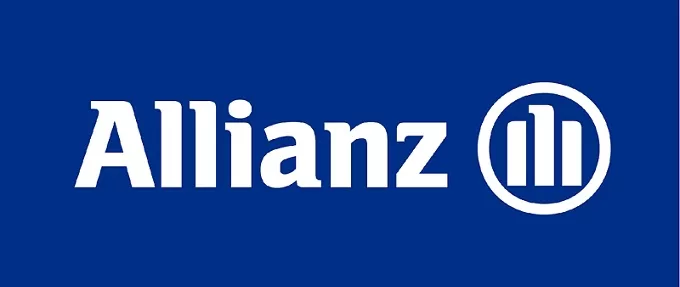 Allianz to become largest minority shareholder of Moneyfarm
Allianz and Moneyfarm aim to broaden availability of digital wealth management
Increasing client demand for smart yet easy-to-handle digital solutions
Allianz Group announced that it is deepening its exposure to digital wealth management through a further investment in Moneyfarm amid rising demand from digitally-native savers and investors.
Building on an initial investment from September 2016, the Group's asset management unit, Allianz Asset Management, will become Moneyfarm's lead investor and the largest minority shareholder.
"Allianz and Moneyfarm have a common goal to broaden the availability of digital wealth management to savers and investors in a number of markets. We see increasing client demand for smart yet easy-to-handle digital solutions, particularly when it comes to a holistic management of their investments," said Jackie Hunt, Member of the Board of Management of Allianz SE, responsible for Asset Management and U.S. Life Insurance. "By intensifying our partnership, we can offer personalized investment solutions through this sophisticated digital channel for a growing client base."
As part of a UK pilot, Allianz has been offering its UK-based employees the opportunity to invest via Moneyfarm in actively managed funds of the Group's two asset managers, Allianz Global Investors and PIMCO. Beyond this, Moneyfarm will complement capabilities and selected products of Allianz's asset management and insurance entities with its existing product offering.
Moneyfarm customers register online through their dedicated platform, taking a questionnaire to assess their risk-appetite, investment time-horizon and the amount they are investing against their current wealth. The information provided is then used to construct a proposed portfolio that fits the client's needs.
"Digital wealth management is of increasing interest and relevance to individuals looking to invest for their future. By partnering with Moneyfarm, with whom Allianz Global Investors has been working since 2017, we see the opportunity to combine their digital wealth management knowhow with our expertise in active investing and risk-optimization to create something compelling for clients," said Andreas Utermann, CEO of Allianz Global Investors. "We believe that this will increase the availability of active investment knowhow in a cost-effective and easy to access structure."
Following the additional investment, Allianz will hold two seats on the board of Moneyfarm. The transaction remains subject to regulatory approval.
About Allianz
The Allianz Group is one of the world's leading insurers and asset managers with more than 88 million retail and corporate customers. Allianz customers benefit from a broad range of personal and corporate insurance services, ranging from property, life and health insurance to assistance services to credit insurance and global business insurance. Allianz is one of the world's largest investors, managing over 650 billion euros on behalf of its insurance customers while our asset managers Allianz Global Investors and PIMCO manage an additional 1.4 trillion euros of third-party assets. Thanks to our systematic integration of ecological and social criteria in our business processes and investment decisions, we hold the leading position for insurers in the Dow Jones Sustainability Index. In 2017, over 140,000 employees in more than 70 countries achieved total revenue of 126 billion euros and an operating profit of 11 billion euros for the group.
About Moneyfarm
Moneyfarm is a digital wealth manager that provides a unique combination of simple investment advice and discretionary management to help people grow their wealth over time. First launched in 2012 and headquartered in the UK, it simplifies investments and offers advice on diversified portfolios to deliver sustainable growth through a range of asset classes. Operating through an online platform, Moneyfarm's approach to investment combines human empathy and financial expertise with the efficiency of technology to deliver cost-effective advice and investment solutions to every user. Regulated by the FCA, it is a fast growth company with more than 27,000 active investors and is well backed having secured close to £60 million in capital. The company is led by co-founders Paolo Galvani and Giovanni Daprà.