"Alexa, Start My Car": Do More with Nissan and Amazon Alexa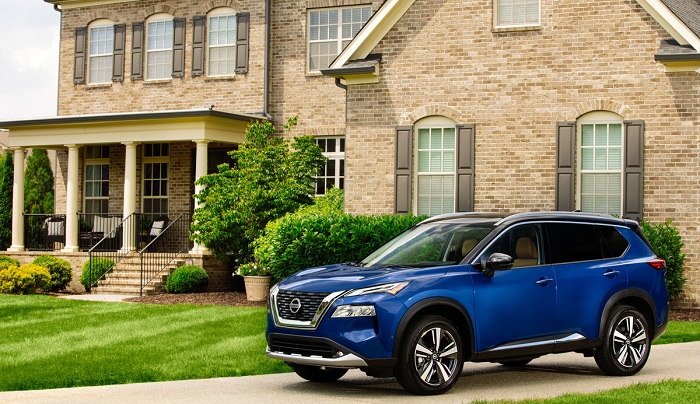 Nissan customers can now ask Alexa to start, lock and unlock their vehicles with a simple request like "Alexa, start my car." Alexa is Amazon's intelligent voice AI, ubiquitous in homes around the world.
Nissan is the first automaker to work with Amazon on new features that leverage Alexa's new Connected Vehicle Skills API, making it more direct and easier for customers to control vehicle functions with Alexa.The system requires a select Nissan vehicle from 2016 through today, equipped with NissanConnect Services, and an Alexa-enabled home device.
The NissanConnect Services "Skill" update is automatically available immediately, and at launch includes the capability to start, lock and unlock your vehicle. Additionally, households with multiple Nissans can personalize the names of each of them and use the name to direct the request; for example, "Alexa, lock Wyatt's car." Customers now also have the ability to maintain multiple vehicles on the same account; for example: "Alexa, start my Rogue" and, "Alexa, start my TITAN."
"This advancement with Amazon's Alexa makes owning a Nissan vehicle that much easier," said Jared Haslam, vice president, product planning, Nissan U.S. and Canada. "Our customers integrate their vehicles with their lives, and certainly integrate Alexa with their lives, so this combination could not be more ideal."
Nissan owners with the following vehicles equipped and enrolled with NissanConnect Services can start enjoying Alexa even more today:
2016 and newer Altima
2018 and newer Armada
2017 and newer GT-R
2016 and newer Maxima
2017.5 and newer Murano
2017 and newer Pathfinder
2016 and newer Rogue
2017 and newer Rogue Sport
2017 and newer TITAN
2016 and newer TITAN XD
2016 and newer Sentra (excluding 2019 and 2020)
NissanConnect Services, a suite of convenience and security features, helps when owners need it most – including remote access features and emergency response services. NissanConnect Services can be accessed from inside the vehicle, on a computer, on a smartphone or smartwatch app and with Amazon Alexa or Google Assistant.
Since 2017, Nissan has been working with Amazon and their Alexa platform, allowing customers to remotely control vehicle functions from almost anywhere with just their voice. Nissan has continued collaborating with Amazon to simplify the customer experience for the most popular requests. Simplified commands to start, stop, lock and unlock will all be available at launch, with additional capabilities available in the coming months.
For more information on the NissanConnect Services, visit NissanUSA.com/connect. For more information about the complete lineup of Nissan vehicles, visit NissanUSA.com.
For more information about our products, services and commitment to sustainable mobility, visit nissanusa.com. You can also follow us on Facebook, Instagram, Twitter and LinkedIn and see all our latest videos on YouTube.