Air Canada Inaugurates Toronto to London-Gatwick Service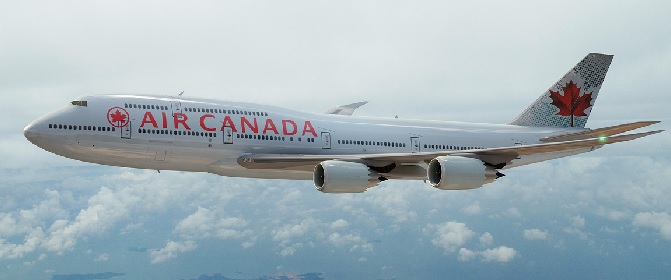 New Air Canada rouge route complements London–Heathrow gateway
The arrival of flight AC1924 at London–Gatwickairport marks the successful launch of Air Canada rouge's newest route. The seasonal, non-stop service between Toronto and London–Gatwick will operate up to daily during the summer and give Air Canada customers even more choices when travelling to London and Europe.
"London–Heathrow is already Air Canada's largest international gateway with flights to eight Canadian cities, so we are pleased to expand to London–Gatwick in time for the summer, when millions of vacationers are travelling between Canada and the U.K. With this new route, we become the only Canadian carrier serving the two largest airports in the London metropolitan region, which further solidifies our already market-leading position as the airline operating the most seats between Canada and U.K.," said Benjamin Smith, President, Passenger Airlines at Air Canada.
Flights will be operated with an Air Canada rouge Boeing 767-300ER, featuring premium and economy cabins.  The service commenced with six weekly flights going to daily service throughout the summer from June 1 to September 26, and then with reduced frequency until October 16. Flights are timed to optimize connectivity to and from Air Canada's Toronto-Pearson global hub.  All flights provide for Aeroplan accumulation and redemption and, for eligible customers, priority check-in, Maple Leaf Lounge access, priority boarding and other benefits.
The new Toronto to London–Gatwick service is part of Air Canada's ongoing international expansion. Beginning this summer, Air Canada will also launch new international services between Toronto–Prague, Toronto–Budapest, Toronto–Warsaw, Toronto–Glasgow, Toronto–Seoul, Montreal–Casablanca, Montreal–Lyon, Vancouver–Brisbane and Vancouver–Dublin. Last year, Air Canada launched new international services between Toronto–Delhi,Toronto–Amsterdam, Toronto–Dubai, Montreal–Venice, Montreal–Mexico City andVancouver–Osaka.
About Air Canada
Air Canada is Canada's largest domestic and international airline serving more than 200 airports on six continents.  Canada's flag carrier is among the 20 largest airlines in the world and in 2015 served more than 41 million customers.  Air Canada provides scheduled passenger service directly to 64 airports in Canada, 55 in the United States and 87 in Europe, the Middle East, Africa, Asia, Australia, the Caribbean, Mexico, Central America and South America. Air Canada is a founding member of Star Alliance, the world's most comprehensive air transportation network serving 1,321 airports in 193 countries.  Air Canada is the only international network carrier in North America to receive a Four-Star ranking according to independent U.K. research firm Skytrax.
About Air Canada rouge
Air Canada rouge is Air Canada's leisure airline. Together with Air Canada Vacations, Air Canada rouge offers competitively-priced travel to 70 exciting leisure destinations on 99 routes in Europe, Mexico, the U.S., the Caribbean, Asia, South America, Africa and Canada. As a wholly-owned subsidiary, Air Canada rouge is backed by Air Canada's 79-year reputation for safety and reliability and Air Canada Vacations' 35-year history of vacation travel excellence.