Adobe Launches PDF Print Engine 4 for Next-Generation Print Production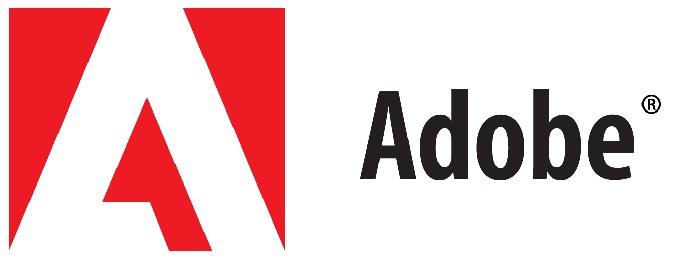 Adobe (Nasdaq:ADBE) announced the availability of the fourth version of Adobe PDF Print Engine (APPE 4), Adobe's high-speed, high-fidelity print platform used by the leading print equipment manufacturers, and running in more than 150,000 print operations around the world.
As the fastest and most reliable PDF rendering technology, APPE 4 will deliver new performance efficiencies and breakthrough color features to extend Adobe's market-leading print technology. APPE 4 will enable printers to increase workflow efficiency and capitalize on the profit potential of new innovations.
Print operations are embracing the best practices of connected manufacturing – "Industry 4.0" – while inkjet and nano technologies are being rapidly adopted in packaging, labeling, textile, signage, ceramics, photography, publishing and personalized direct mail. Adobe has worked to advance these segments, partnering with leading manufacturers of digital presses, wide format printers and Digital Front Ends (DFEs). The launch of APPE 4 marks a decade of success for Print Engine. Today, hundreds of different products are powered by APPE – from digital production presses and label presses, to wide format inkjet printers, to platesetters for traditional printing (offset/flexo/gravure).
New in Adobe PDF Print Engine 4
Tile Parallel Processing (TPP) brings the efficiencies of the Mercury RIP Architecture to wide format printing. TPP accelerates system performance by breaking up large assets, like a poster, retail sign or architectural drawing, into smaller sections, each of which is assigned to a separate instance of APPE, running on a separate CPU core. By processing multiple tiles in parallel, then seamlessly re-assembling them, TPP significantly reduces overall rendering time.
Performance is now 10 times faster for graphics consisting of a pattern, which repeats over an extended area.
Continuous shading effects are more fluid than ever. New algorithms developed by Adobe color scientists smooth out long gradient blends, especially at inflection points where hue can shift abruptly.
Spot color handling has been expanded. Up to 127 color channels can now be specified and used in any given region.
The industry's leading innovators are harnessing the power of APPE 4 in the next generation of print workflow products. For designers, APPE 4 offers the assurance that their artistic vision will be faithfully reproduced on press, with no unwanted surprises. APPE 4 shares the same core technologies used in Adobe InDesign CC, Illustrator CC, Photoshop CC and Acrobat DC, and has been optimized for the latest updates. This guarantees reliability across proofing cycles and reduces the need for last-minute fixes.
PDF Print Engine 4 has been distributed to Adobe's print partners. It will become available to printers throughout 2016, integrated into next-generation prepress solutions from the industry's most respected vendors.
Adobe Quote
"As the print industry's predominant imaging platform for the last decade, PDF Print Engine renders more print jobs, day in and day out, and also more types of jobs, than any other technology," said Adil Munshi, vice president and general manager, Print and Publishing, Adobe. "Adobe PDF Print Engine 4 will take customers to the next level – improving workflow efficiency, increasing job throughput and reinforcing printer competitiveness."
Partner Quotes
"For our production printing products, Adobe PDF Print Engine delivers state-of-the-art color, speed and reproduction quality," said Erik van Deurzen, director of marketing, Océ Technologies, Canon/Océ. "Océ VarioPrint i300 and the Canon Color imagePRESS Series customers now benefit from the new Mercury RIP Architecture in PRISMAsync."
"EFI Fiery Digital Front Ends drive leading production print engines around the globe and with close to two million Fiery DFEs shipped, we know what it takes to get the best performance," said John Henze, vice president, marketing, EFI. "That's why we have a long history of combining Adobe innovation with advanced EFI technologies like HyperRIP performance and ColorWise color management. Our strategic partnership and close working relationship with Adobe gives our customers the benefit of seamless integration with the latest Adobe technologies."
"For over 15 years, HP has partnered with Adobe to deliver superior imaging quality to HP DesignJet users," said Xavier Garcia, general manager, Large Format division, HP. "HP SmartStream with Crystal Preview, built with Adobe PDF Print Engine, is a proven success, helping customers boost productivity and improve efficiencies by detecting errors in advance and reducing reprints."
"The unique characteristics of the Nanographic Printing® process includes a very broad color gamut, and super-sharp half-tone dots, regardless of the material being printed on. To realize its full potential, the rendering process is critical," said Gilad Tzori, vice president, product strategy, Landa. "Early on, we decided that the RIP driving the Landa presses should be powered by Adobe PDF Print Engine. Like Adobe, Landa is an industry pioneer, and we welcome the opportunity to work together. Landa congratulates Adobe on 10 successful years of the PDF Print Engine."
Helpful Links
Adobe PDF Print Engine Homepage
Blog post: Adobe Celebrates 10 Years of PDF Print Engine with New Release
Additional customer quotes
About Adobe
Adobe is changing the world through digital experiences. For more information, visit www.adobe.com.