Adidas Originals Presents the Home of Classics Footwear Collection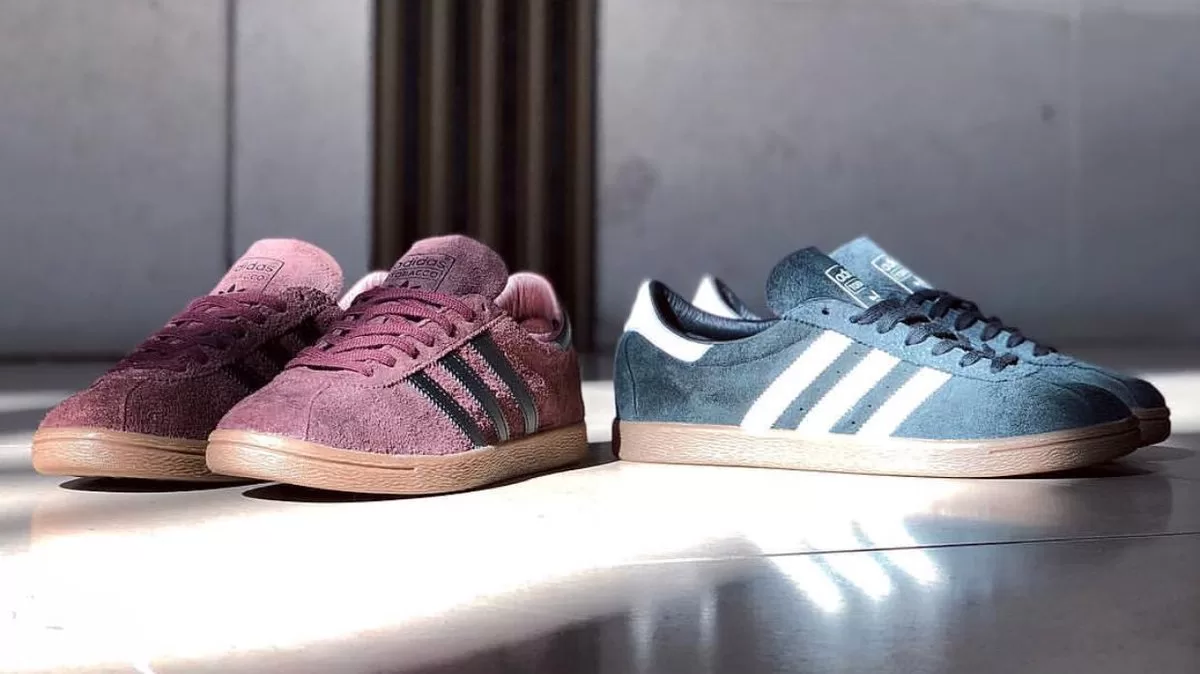 Home of Classics is inspired by the brand's 50 years of experience in craftsmanship, sport, and culture
The collection is made up of 10 timeless, court-inspired silhouettes
The pack introduces archival styles into 2019 offering classic, versatile designs for all life experiences
The three stripes will launch a variety of Home of Classics programming throughout Summer 2019
Adidas Originals reveals the Home of Classics collection, paying tribute to its lineage of classic white leather sneakers that has transcended cultures, style tribes and generations. Celebrating adidas Originals' court heritage, the Home of Classics pack brings together 10 essential silhouettes, both archival and contemporary, into one collection.
For decades, global creatives have regarded each sneaker as a blank canvas that carries them through experiences, granting the shoes greater meaning with every step. Symbolic of different stories and adventures, the Home of Classics collection has evolved through athletes, musicians, designers, style icons, and youth cultures alike that have re-interpreted each style to fit their lifestyle. Embracing how far people have taken, and will take, the brand's timeless designs, the pack presents a line for the next generation of creators.
Championing the brand's most coveted silhouettes, Home of Classics is led by the Stan Smith, Continental 80 and the Superstar 80s. The lineup also features the Supercourt, Torsion Comp, S.C. Premiere and A.R. Trainer.
The Stan Smith—the world's most distinct tennis shoe—was first released in 1973 and worn by the tennis legend namesake. Undisrupted in an all-white form, the style is known for its signature perforated stripes, heel tab, and tongue.
First designed in France in 1986, the recently reissued Continental 80 modelis heritage, remixed. Introduced into the Home of Classics pack in a tonal colorway, with a Trefoil logo window and white-on-white stripe detail, this Continental 80 is its most pared-down iteration yet.
The Superstar 80s model represents 50 years of adidas court experience, taking numerous design cues from the archive and blending them into a modern adaptation featuring textured construction built upon a classic rubber outsole.
Complimenting the three hero styles of the franchise is a direct reissue of a '90s tennis silhouette, Torsion Comp sneaker. The silhouette stays true to its blueprint with a retro feel for modern wear. The S.C Premiere modelredefines court style, in a crisp, clean offering. Additionally, the A.R. Trainer is a bold rethinking of tennis style, redesigned for the streets.
Borrowed from the courts, the high-top 1975 basketball shoe Nizza Hi RF has been adopted by skateboarding culture, featuring an essential vulcanized rubber sole. Also taken from the hardwood court in 1986 and built for the era's ultra-physical style of play, the Rivalry Lo model is another classic basketball silhouette that found its way onto the streets. Closing out the collection is the contemporary Supercourt RX model that blends elements from the entire span of adidas' court archive.
Viewed as a whole, Home of Classics is a documentation of some of adidas Originals' most influential designs, and a true testament to the timelessness of the brand's craftsmanship that provides longevity for the wearer, regardless of their choice of experience or expression.
Throughout Summer 2019, adidas Originals will celebrate their iconic Home of Classics franchise via a myriad of programming across North America.
The collection will be available globally on June 1st at via https://www.adidas.ie/home_of_classics
 Source: Adidas