adidas Football Launches NEMEZIZ in New Cold Blooded Colourway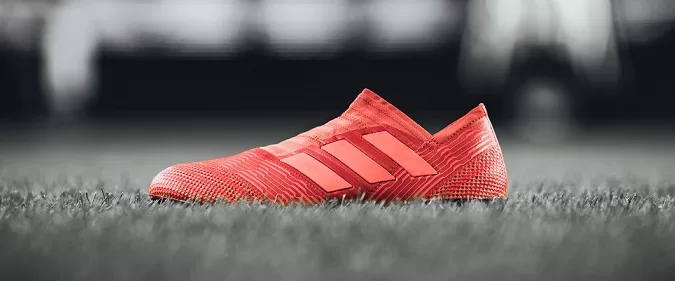 adidas Football has released a bold new triple red colourway for the NEMEZIZ 17+ 360 AGILITY, a boot designed to enhance the performance of the game's most agile players.
The latest NEMEZIZ colourway includes an AGILITYBANDAGE with TORSIONTAPEStechnology, designed to deliver the perfect fit by ensuring the foot remains locked in place. A dual-lock collar secures the ankle and allows for explosive change of direction.
The TORSIONFRAME outsole features an ultra-lightweight construction and TORSIONRIBS to provide dynamic push off support; vital for agile movement. The AGILITYKNIT 2.0 interlocking yarn structure provides a soft direct touch and a lightweight, adaptable feel.
Cold Blooded NEMEZIZ 17+ 360 AGILITY is also available in Cage and Street versions. Featuring the same red colouring as the on-pitch boot, both shoes include the same performance technology, giving the most agile players tools to support their agility in the cage and on the street.
The Cold Blooded NEMEZIZ 17+ 360 AGILITY is available from at adidas.com/football and adidas retail stores.
For further information please visit adidas.com/footbal.