Acer Unveils Versatile and Robust TravelMate Spin B1 Convertible Notebook at BETT 2017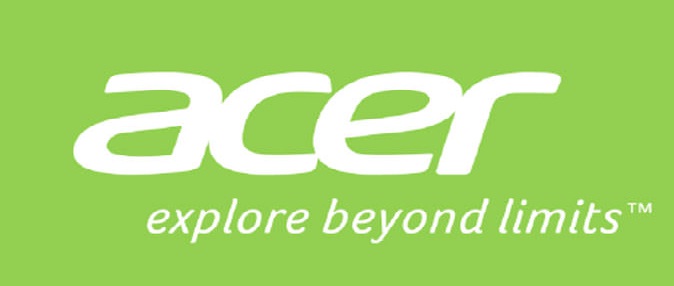 Acer announced the availability of its latest convertible notebook for education customers, the Acer TravelMate Spin B1 (B118), at the 2017 BETT Show (Booth B109) happening in London from January 25th to the 28th. The 11.6-inch convertible notebook with Windows 10 Pro is perfectly sized for easy portability, features four usage modes and a robust design made for day-to-day use in the classroom. In addition, with a long battery life, students can power through a full day of school and beyond.


The Versatility of Convertibles, Now in the Classroom
Classroom learning involves a diverse array of subjects, learning environments and teaching methods; therefore the TravelMate Spin B1 convertible notebook is an ideal fit for the wide-ranging needs of students and teachers alike. It features four versatile modes that facilitate all aspects of classroom learning, including Stand and Tent modes for group projects and sharing, Tablet mode for learning on the move in labs or during field trips, and Laptop mode for everything else. The notebook sports a Full HD or HD touch screen2 for intuitive operations and engagement with webpages and apps.
Built Tough to Withstand Knocks, Drops and Spills
The TravelMate Spin B1 was designed with durability features to ensure maximum uptime and help reduce maintenance. They include a shock-absorbent middle rubber frame that can handle the rough-and-tumble of the classroom, while a pressure-resistant screen with increased strength can withstand frontal impact of up to 60Kgf<href="#_edn3″ name="_ednref3″ title="">[iii]. It also sports a spill-resistant keyboard that provides protection against spills of up to 330ml (11 fluid ounces) of water. The unique gutter system under the keyboard and touchpad drains water so that it's routed away from internal components and out the bottom of the chassis. The notebook also has a Kensington lock, so that it can be secured to a wireless cart or lab.
Long Battery Life and Great Performance
The TravelMate Spin B1 sports up to 13 hours1 of battery life, allowing students to learn without interruption, inside and outside the classroom, with power to spare for homework. Powered by Intel® Pentium® processors2 and Intel® HD Graphics, the TravelMate Spin B1 offers solid everyday performance. A Chiclet keyboard provides excellent tactile feedback for accurate touch-typing, and a Precision Touchpad promotes comfortable and responsive navigation, while supporting Windows 10 gestures.
Windows Ink and Acer TeachSmart™
Featuring a stylus2 supporting Windows Ink, students can intuitively jot down notes, edit Microsoft Word documents, interact with apps and draw. Students can access Microsoft OneNote directly and quickly from the locked screen with a simple click of the stylus. What's more, interactions between students and teachers are also more intuitive with Acer TeachSmart™ software. The software's interface works in conjunction with embedded multi-colored LED lights on each student's notebook cover to allow them to easily communicate with the teacher, get class materials, take quizzes, and even request bathroom breaks.
Students Stay Connected
Students can stay connected to their school network with fast dual-band 2×2 MIMO 802.11ac wireless connectivity. The device connects easily to peripherals via Bluetooth 4.0, two USB 3.0 ports, one USB 2.0 port and one HDMI port. Students can plug in their headphones with the 3.5mm head phone jack, while files can be easily shared with the built-in SD card reader.
The new Acer TravelMate Spin B1 will be available to education and commercial customers in Q2 2017. Exact specifications, prices, and availability will vary by region. To learn more about availability, product specifications and prices in specific markets, please contact your nearest Acer office via www.acer.com.