Acer brings desktop-class gaming and stunning visuals to its V Nitro Black Edition Notebook PCs with the new NVIDIA® GeForce® GTX 960M GPU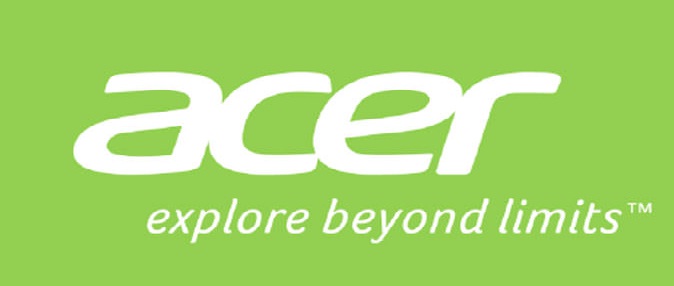 The V Nitro Black Edition Series now includes numerous models featuring the powerful new

NVIDIA® GeForce® GTX 960M GPU.

The GeForce GTX 960M delivers smooth high-definition PC gaming performance, driving impressive 1080p gameplay at high settings.

The new graphics processor is included on the Acer Aspire V Nitro V 15 VN7-591G-729V; its stunning 15.6-inch 4K display make it ideal for gaming and entertainment on-the-go.

The Acer Aspire V Nitro V 17 VN7-791G-79RV featuring a 17.3-inch full high def display and 3D camera also includes the new GTX 960M GPU, providing top-notch performance for cutting-edge 3D applications and games.
Acer today announced new V Nitro Black Edition Series notebook PCs featuring the powerful new NVIDIA® GeForce® GTX 960M GPU. Ideal for gaming and immersive cinematic experiences, NVIDIA's GeForce GTX Series GPUs combine incredible performance and advanced technologies for fluid life-like visuals with exceptional detail and image quality.
Acer's powerful V Nitro Black Edition notebook PCs offer superior performance and a host of multimedia and entertainment features. They are designed for gaming and other graphic intensive applications, such as photo and video editing and 3D modeling. Lightning fast processing is delivered with a 4th Generation Intel® Core™ i7-4710HQ Quad Core processor. Quick Internet connections are delivered with dual wireless antennas and the ultrafast 802.11ac wireless networking standard which increases network speed, range and reliability, enabling more people to use different wireless devices and simultaneously stream content with less interference(1).
Some models include 16GB of RAM and a 256GB(2) Solid State Drive, ramping up the performance even further. Four built-in speakers and Dolby Digital Plus Home Theater™ deliver powerful surround sound for gaming, movies and music. They are the perfect platform for power users that need a high-performance notebook for work or play.
"The new Acer V Nitro Black Edition notebooks continue to get better and better, demonstrating our commitment to delivering high-quality high-performance notebooks at a reasonable price," said Eric Ackerson, senior product marketing and brand manager. "Any gamer or professional looking to maximize their budget should be considering a V Nitro Black Edition model."
The Acer Aspire V Nitro V 15 VN7-591G-729V featuring a 15.6-inch 4K Ultra High Definition display and NVIDIA® GeForce® GTX 960M GPU is the ideal platform for any gamer or graphics professional looking for a portable powerhouse. With a resolution of 3840 x 2160, the 4K display delivers brilliant imagery with stunning clarity and crystal clear details. The NVIDIA® GeForce® GTX 960M GPU also features high-resolution display support, and is able to drive displays up to 4K resolution.
The Acer Aspire V Nitro V 17 VN7-791G-79RV combines the NVIDIA® GeForce® GTX 960M GPU with a 17.3-inch full high def display (1920×1080), 3D camera and 8X DVD drive to create a top of the line home entertainment system for gaming and watching the latest movies. The GeForce GTX 960M features Dynamic Super Resolution (DSR) technology that delivers up to 4K fidelity on 1080p displays for exceptional detail and image quality. All V 17 notebook models also include Acer DustDefender, a unique dust removal system that uses a high-speed fan with thin metal blades to remove dust build-up, improve heat dissipation and minimize noise.
Build Your Own Cloud
In addition, Acer's Build Your Own Cloud (BYOC) is included on select V Nitro Black Edition models, so customers can use the storage capacity on their notebook as their own personal cloud storage device, for ultimate privacy and security. BYOC Apps lets customers sync wirelessly to their other devices and get access to their digital files anytime, anywhere.
Pricing, Availability and Warranty
Acer V Nitro Black Edition notebooks featuring the NVIDIA® GeForce® GTX 960M GPU will be available this month in the U.S. at Newegg, Microsoft Stores and Micro Center with more to follow; MSRPs begin at $1,099.99(3). In Canada, they are available at Best Buy and Future Shop; MSRPs begin at $1,399.99(3).
About Acer
Established in 1976, Acer is a hardware + software + services company dedicated to the research, design, marketing, sale and support of innovative products that enhance people's lives. Acer's product offering includes PCs, displays, projectors, servers, tablets, smartphones, and wearable devices. The company is also developing cloud solutions for connecting the Internet of Things. Acer employs 7,000 people and ranks No. 4 for total PCs globally (IDC 2014). Estimated revenue for 2014 is more than US$10 billion.
Based on IEEE 802.11ac draft specifications. Actual speed will vary depending on network conditions and environmental factors, including volume of network traffic and density of surrounding structures like walls. An 802.11ac wireless equipped PC requires an 802.11ac router to work properly.

Accessible capacity varies: (MB = 1 million bytes; GB = 1 billion bytes).

Specifications vary depending on model.
© 2015 Acer America Corp. All rights reserved. Acer and the Acer logo are registered trademarks of Acer Inc. Other trademarks, registered trademarks, and/or service marks, indicated or otherwise, are the property of their respective owners. All offers subject to change without notice or obligation and may not be available through all sales channels. Prices listed are manufacturer suggested retail prices and may vary by location. Applicable sales tax extra.