Accidents At Work: How They Occur And What You Can Do About Them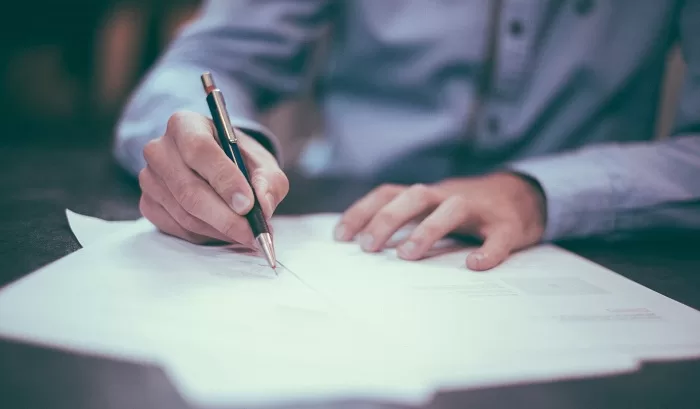 Mistakes happen all the time, at home or work, and not all of them are merciful. Sometimes, these mistakes cause serious accidents that lead to disabilities or traumas for life. Of course, you can prevent them by taking the right actions at the right time.
In most situations, people tend to overlook the importance of safety measures in the workplace because you don't always see an accident occurring when you're present, so automatically, you might assume that these accidents are not usual and happen in an isolated manner. In 2021, in the UK, 51,211 employees suffered injuries at the workplace (according to reported statistics).
What are accidents at work?
If you've ever been in a workplace, maybe you've noticed how sometimes people get clumsy or agitated because of the workload. Accidents occur from a lack of awareness of your surroundings or training made by your employer.
The rate of injuries at the workplace has had a downward trend lately, meaning that the working environment might get closer to an optimal and safe place. The most common injuries are slips, trips or falls (33%), meaning that small errors will always lead to accidents.
Types of accidents
A few types of accidents are common in the workplace, for example:
Slips, trips, falls (caused by a wet floor, poor lighting, falling off tall buildings)
Muscle strains (caused by too much physical work without breaks, inadequate training)
Struck by falling objects, equipment or another worker (poorly guarded machinery, negligence)
Crashes (getting stuck under a vehicle)
Exposure to harmful substances
Fire, explosions
Violence
Depending on the work field, these accidents can be more specific. Still, if you had any work-related injuries in the UK, you might consider checking your rights and obligations regarding legal terms. Before signing any work contract, make sure you read all terms, agreements and statements to be sure you can have a legal backup in case of an accident.
There should be an implied term in your contract stating that your employer must provide a safe and secure working environment, and if there's any change to the agreement, you  must be announced in one month.
Sick pay (or other pay leave) procedure needs to be added to the contract too. Company sick pay (or contractual) is made by your company with their own scheme; if you aren't eligible for that, Statutory sick pay is still available, so make sure you know your rights in case of an emergency.
How can you prevent them?
There are three things to keep an eye on to prevent an accident from occurring:
Hazards (identify what can be a cause of an accident at your workplace. Think about equipment, unsafe practices and use of chemicals)
Risks (ask yourself if there are people who might get harmed at the workplace)
Actions (sometimes you can get rid of the risky situations, but most of the time, all you can do is control them so that no one would get hurt)
Employer vs. employee responsibility
Usually, your employer should provide clear instructions and information and workplace training. Everyone in the workplace should have basic details on prevention and emergency procedures. Also, regular checks are mandatory to assure that any potential risks will be taken care of. If you experienced injuries at the workplace because your employer failed to ensure safety, you have the right to pursue a workplace injury claim.
Your employer has to:
Make sure you get a specific training
Protect you
Pay and give time off for your accident
Every employee has to:
Participate in the training
Make sure to have all equipment on
Report any hazards or risks in the workplace
What should you do in case of an accident, and how can you recover?
The most critical aspects that you need to consider in case of an accident at work are health and reporting the incident. Additionally, every team member needs to know how to apply first aid in case someone gets injured. Every injury should be recorded and reported to the superiors, and you need to check in your contract any statement made about accident pay.
The general steps for recovery are prehospital, hospital and ambulatory care. Even though you can manage some injuries with the basic aid units, there shouldn't be any situations where your injury won't be treated. Your injury should be recorded and kept for evidence.
What happens after the accident?
If you've ever experienced an injury at the workplace, maybe you have heard about claim compensation. This procedure can prove that the employer breached their duty of ensuring a safe environment, and you can have compensation depending on the level of your injury. You have to complete these steps:
Establish if your employer had to provide you with safety measures
Prove that they didn't take into account their responsibilities, therefore creating a hazardous situation
As a result of that, you suffered an injury
Raise awareness of injuries in the workplace
It's essential to promote a safe culture in the workplace. There should be a connection between the employer's will to improve work safety and the employee's will to get involved and be open to new safety measures. A safe climate and culture should be the backbone of any work environment to make it less prone to accidents.
The most important aspect of awareness is to promote responsibility among the employees. Even if it seems easier to take shortcuts and provide temporary solutions, you should know that these actions will always lead to more problems. Therefore, try to act as an example and always take the right action to eliminate risks to encourage other employees to follow your example. No one will be eager to work in an environment they know doesn't provide safety.
There should be a planned, systematic approach to raising awareness among employees. Some sources state that safety incentive programs might reduce injuries or encourage employees to report their safety concerns or wear protective equipment. Your employer must be aware of the consequences of not providing the right means to work in a safe space.