Accenture and Amazon Web Services Create New Business Group to Help Enterprises Migrate to and Run Their Business in the AWS Cloud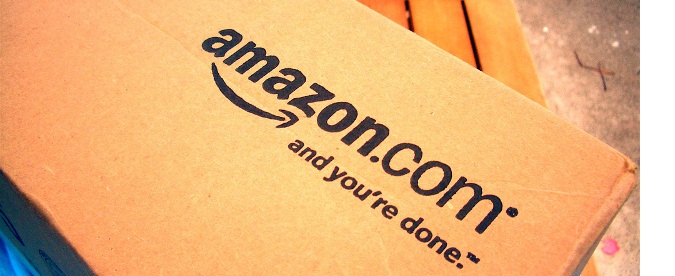 Accenture AWS Business Group will deliver application migration, development and management services and solutions
Accenture (NYSE:ACN) and Amazon Web Services, Inc. (AWS), an Amazon company (NASDAQ:AMZN), today announced the formation of a business group to help clients more quickly move their business to the cloud. The Accenture AWS Business Groupbrings together dedicated professionals from each company with expertise in cloud solutions architecture and development, marketing, sales, and business development. The business group will offer integrated consulting and technology solutions designed to help enterprise clients take greater advantage of the flexibility and economics of an "as-a-service" operating model where IT and business services are delivered on-demand, via the AWS Cloud.
Large enterprises are under pressure to innovate faster than ever, drive down costs, and deliver increased value to their organizations through more responsive and flexible IT. The Accenture AWS Business Group was established to help organizations evolve long-established internal processes, reorganize internal IT teams, re-tool legacy solutions, and effectively extract value from the data their businesses are collecting. The business group will develop and deliver a suite of services and solutions that unify business process re-engineering, application migration services, architecture design and application development for the AWS Cloud so enterprise clients can accelerate innovation, enter new markets, and ultimately achieve improved business results.
Accenture and AWS plan to invest significant resources over multiple years in the development of new services and technology solutions including application migration and development, cloud-based enterprise applications, and analytics and Big Data solutions. The companies are committed to train an additional 1,000 Accenture professionals and certify 500 Accenture professionals on the AWS Cloud in the first year, and support go-to-market activities. Employees dedicated to the Accenture AWS Business Group will be equipped with the latest AWS technologies, best-in-class methodologies, highly automated tools for application migration, and software-as-a-service applications for big data management and analytics.
"Accenture is already a market leader in cloud and the formation of the Accenture AWS Business Group is a key part of our Accenture Cloud First agenda. Cloud is increasingly becoming a starting point with our clients for their enterprise solutions," said Omar Abbosh, Chief Strategy Officer, Accenture. "Whether our clients need to innovate faster, create new services, or maximize value from their investments, the Accenture AWS Business Group will help them get there faster, with lower risk and with solutions optimized for AWS."

"We are working with more organizations than ever before who have made the decision to transform their business by moving to the AWS Cloud," saidAdam Selipsky, Vice President of Sales, Marketing, and Support, Amazon Web Services. "The Accenture AWS Business Group has been created to empower these organizations to rapidly achieve the agility benefits of moving to AWS so they can eliminate the undifferentiated heavy lifting of managing their IT infrastructure and instead focus on adopting new IT operating models, addressing new market opportunities, and growing their business, at the same time they reduce their overall IT costs."
Initially, the Accenture AWS Business Group will focus on two main business areas, with plans to introduce additional solutions in the future:
Transformation Services Optimized for AWS: The business group will provide services to clients to move their existing applications to and develop new applications on AWS quickly, economically, and securely. The services include cloud strategy, organizational and architecture design, application migration, refactoring, and new application development services. A dedicated AWS application development and migration 'factory' will automate processes to help businesses run more efficiently.
Analytics and Big Data Services, powered by AWS: Enterprise clients, especially those in regulated industries such as healthcare and financial services, are increasingly looking for more effective analytics-driven solutions. The Accenture Insights Platform will be expanded to integrate AWS data and analytics capabilities. This will allow customers with compliance and regulatory requirements to better manage the end-to-end data lifecycle from data migration, curation, normalization, and analytics.
The business group will also explore the creation of new services in high growth areas such as Internet of Things (IoT) and Security on the AWS Cloud.
The formation of the Accenture AWS Business Group represents a continued expansion of the relationship between Accenture and AWS, who have been working together to support their clients in their move to the cloud for nearly 10 years. In 2014, the two companies collaborated on end-to-end cloud migration and management services designed to help enterprise clients move from cloud pilots to enterprise-wide deployments in the AWS Cloud. Notable clients who have successfully migrated to AWS leveraging these services include global broadcasting and content company Discovery Networks International and Japanese public WiFi service provider Wire and Wireless Co.
About Accenture
Accenture is a global management consulting, technology services and outsourcing company, with more than 358,000 people serving clients in more than 120 countries. Combining unparalleled experience, comprehensive capabilities across all industries and business functions, and extensive research on the world's most successful companies, Accenture collaborates with clients to help them become high-performance businesses and governments. The company generated net revenues of US$31.0 billion for the fiscal year ended Aug. 31, 2015. Its home page is www.accenture.com.
Accenture is a leader in helping organizations move to the cloud to take advantage of a new era of service delivery and flexibility, where applications, infrastructure and business processes are brought together and delivered As-a-Service. Accenture's Cloud First agenda offers comprehensive, industry-focused cloud services including strategy, implementation, migration and managed services, and assets including the Accenture Cloud Platform that can drive broader transformational programs for clients. Accenture has worked on more than 13,000 cloud computing projects for clients, including three-quarters of the Fortune Global 100, and has more than 18,000 professionals trained in cloud computing.
About Amazon Web Services
Launched in 2006, Amazon Web Services offers a robust, fully featured technology infrastructure platform in the cloud comprised of a broad set of compute, storage, database, analytics, application, and deployment services from datacenter locations in the U.S., Australia, Brazil, China, Germany,Ireland, Japan, and Singapore. More than a million customers, including fast-growing startups, large enterprises, and government agencies across 190 countries, rely on AWS services to innovate quickly, lower IT costs and scale applications globally. To learn more about AWS, visit http://aws.amazon.com.
About Amazon
Amazon.com opened on the World Wide Web in July 1995. The company is guided by four principles: customer obsession rather than competitor focus, passion for invention, commitment to operational excellence, and long-term thinking. Customer reviews, 1-Click shopping, personalized recommendations, Prime, Fulfillment by Amazon, AWS, Kindle Direct Publishing, Kindle, Fire tablets, Fire TV, Amazon Echo, and Alexa are some of the products and services pioneered by Amazon.
View source version on businesswire.com: http://www.businesswire.com/news/home/20151007006315/en/
Source: Amazon Web Services, Inc.
Accenture
Oriana Branon, +1 415-537-5032
oriana.branon@accenture.com
or
Amazon Media Hotline
206-266-7180
www.amazon.com/pr