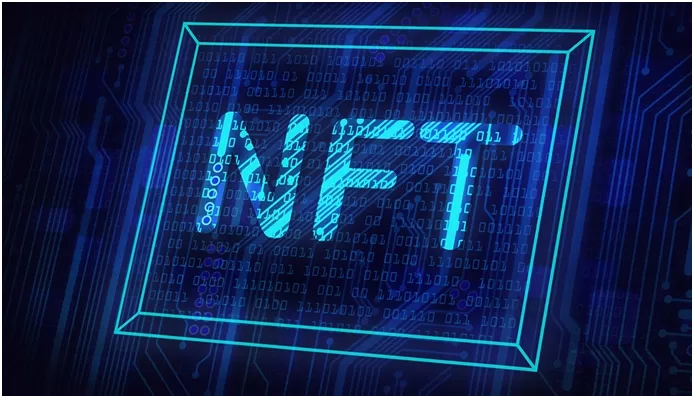 Those who have been keeping even a side glancing eye at the tech market in recent weeks will have certainly been aware of the rise of the NFT market – the latest introduction to the cryptocurrency blockchain of Ethereum had started off seemingly serving as a collectors wallet for digital goods as many big brands quickly jumped onboard and started minting the in-demand items – it's no surprise it was picked up so quickly, big brands have been looking at opportunities for a change to crypto for some time with names like Tesla already committing in a big way, and with other service from online gaming, retail, and wagering at sportsbetting 24 and many others, crypto has managed to find a way into our day to day. But how did the NFT market go from a budding and exciting opportunity to a bursting bubble already mired in controversy just a few weeks after finding some huge sales?
Without exploring in too much detail what exactly an NFT is, as whilst a simple concept, can fall into a little grey area, some of the problem has certainly come down to copyright and ownership issues from the offset – and it's easy to see examples too, take the biggest NFT sold so far, the Beeple artwork which sold for $69 million – in a traditional sense, if you were to buy the artwork, you'd receive the original painting, and you'd have a physical representation of where your money has been spent and a way to sell or trade it later on. Digitally, however, this is much more difficult as you receive nothing physical, and what goes on to the blockchain can only have a certain level of authenticity – this is where some have already experienced issues as forgers are minting NFT's by ripping off art or creating fake sites for wallets and with it being difficult to pursue legal action for visual arts, there's little to help right now.
Ownership as a whole here has become a huge part of the issue with another great example being Jack Dorsey – the CEO of Twitter recently sold the first ever tweet on the platform for over $2.9m, which makes sense as something he could do as he 'owns' the platform, but with other recent examples like Ja Rule suggesting he will be selling an infamous tweet, is he really selling the ownership for it? After all, he is not the owner of the tweet, Twitter is, so where does the transfer of ownership come from?
The whole thing is a bit too confusing, and it's no surprise it all seems to be crumbling down a little before ever really taking off – there's certainly an opportunity to be found, and if precautions can be put into place then there's no reason it can't be successful, but as many artists and celebrities continue to try squeeze the drops from the new market, it could also very much be on the way to falling flat, and fading into obscurity.