A New World: The Elevator and Escalator Market Outlook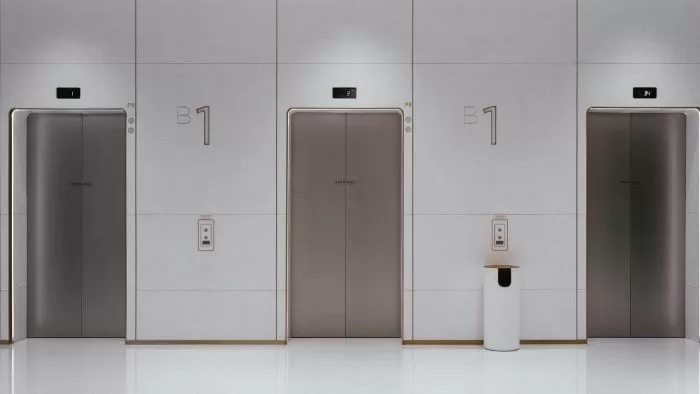 The elevator and escalator industry has witnessed steady growth over the years. In all commercial, residential, and industrial settings, spaces are getting taller. 
It's not just that we now prefer taller buildings, or even that the cost of implementing such vertical transportation is now cheaper, but also that we are running out of space. Offices, airports, hotels, and apartments are all forced to build upwards because the land is increasingly expensive. In some states and European countries, there is no space.
As a result, the market for implementing vertical transportation is understandably huge – and it's growing. Implementation isn't where it ends either, as the demand for maintenance of lifts and escalators grows in direct proportion.
How large is the market right now?
According to a report by Fortune Business Insights, the global elevator and escalator market size was valued at USD 79.70 billion in 2021. This figure hasn't risen drastically in recent years, as 2020 saw a 3.5% contraction since 2019. The reason was because of COVID-19, which had an impact on construction around the world. Lockdown and social-distancing laws meant that labour-intensive industries, including elevator and escalator construction, had fallen.
Market forecasts
We are now in a post-lockdown world, or so it seems. Construction is picking back up, shopping centres are filling up again, and the vertical transport market is set for some growth. The elevator and escalator market, according to the aforementioned Fortune Business Insights report, is set to reach USD 132.08 billion by 2029, exhibiting a CAGR of 6.7% during this period.
Cision PR Newswire shares a similar forecast. At the end of 2022, they reported the elevator market was set to reach USD 130.76 billion by 2029.
Drivers of growth
One of the largest reasons underpinning these growth forecasts isn't actually economical, but referring to demographics. The world is getting older. People are having fewer children, meanwhile the older generation is set to live longer due to developing healthcare. Naturally, mobility becomes a more prominent issue in both public and private spaces. The workplace, for example, will see an ageing workforce as the age of retirement rises. Elevators will become more important to mobilising around the environment, as well as increasing efficiency.
Another main driver of growth in the elevator and escalator industry is the surge in construction activities across the globe. With urbanisation on the rise, more people are moving to cities, and buildings are becoming taller and more complex. This has led to an increased demand for vertical transportation in the first place. Moreover, emerging economies such as China and India have witnessed significant growth in construction activities, further driving the demand for elevators and escalators. The developing world will play a huge role in the growth of the global market.
Final Word
The construction industry, like many others, is witnessing its post-pandemic rebound once again. But, things are different this time around. The spaces we live in are evolving, demographics are getting older, and the developing world is quickly turning to modern transportation solutions.