A History of Aristocrat and the Playtech Acquisition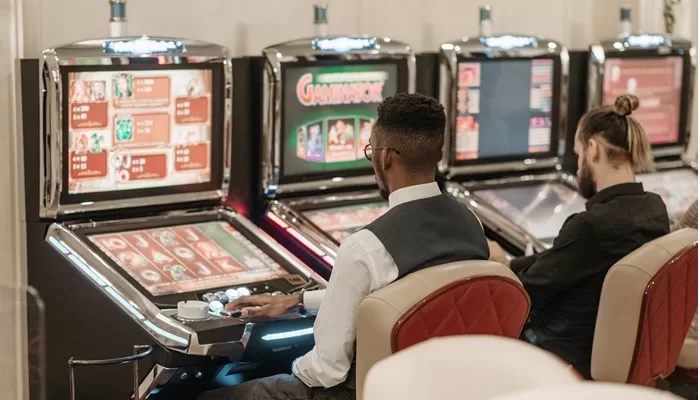 Aristocrat Leisure is Australia's largest gambling machine manufacturer and one of the world's largest casino slot machine manufacturers. The company has come a long way since its inception in 1953 and is set to grow even further thanks to its new deal with Playtech, a well-known supplier of sports betting software and online games. Australia-casino.org Manager Jack Harris notes "Aristocrat's acquisition of Playtech will only mean good things for Australian punters. We expect the number of casino games online to increase in our market."
The Beginning
Aristocrat was founded in 1953 and slowly but surely expanded until the 1960s, when they finally reached European and American casino markets. During this time, they invented the first poker machine with fully-lit reels and a scorecard.
They continued to reach other parts of the globe well into the seventies and made history when they released the first-ever five-reel slot machine. Additionally, they released an all-electronic game 'Wild West' that became successful across the globe.
Global Growth
During the 1980s, Aristocrat's casino systems business was launched and came out with the famous Microstar slot machines. These machines boasted gaming technology that is still used today. Some of the best laptop brands employ similar strategies—keep the tech that works, but continue to build on it and make it better.
Aristocrat continued to break ground with the Virtual Reel, the ability to lease slot machines to entertainment venues, and the MK Gaming System launch.
The 1990s took them to more global markets and saw the release of their Hyperlink Gaming System, which was a true game-changer for players and led to more success for the brand. So much so that Hyperlink is considered to be the most valuable commercialized intellectual property to ever come from Australia.
In 1996, the company went from private to public, listing them on the Australian Stock Exchange (ASX).
Expansion to Digital
Despite the worldwide economic recession in the early 2000s, Aristocrat continued to brand cycle with a turnaround program that brought a new growth phase for the company. They became officially licensed to operate in Nevada—which is of course home to Las Vegas, the world's biggest gaming market.
In 2012, their Games Development Kit (GDK) was standardized as the platform for leading game development, as well as using third-party gaming content. In 2013, they signed with their first digital gaming company, Product Madness, which put their foot into the door of the digital gaming market.
Aristocrat's name in the world of digital gaming continued to gain popularity and reputability—they partnered with Video Gaming Technologies in 2014, Plarium Global Ltd in 2017, and Big Fish in 2018.
Much like the growth and popularity of Japanese car brands, which from the early 2000s to now have become the second-largest automobile market in the world, Aristocrat is now the second-largest manufacturer of slot machines in the world (IGT being the first).
Aristocrat Gaming
The globally recognized manufacturer has now rebranded since 2020 as Aristocrat Gaming. With their name known worldwide as a reputable source of both casino and digital games, the future for Aristocrat is just as bright as its new branding.
A recent development for Aristocrat Gaming is its upcoming partnership with Playtech, acquiring $2.9 billion and an expectation to lead to nothing but success and expansion.
Aristocrat is set to absorb Playtech's vast library of games (up to 600), which will offer both new and seasoned players a whole new set of options.
A Bright Future in Store
What this new partnership and acquisition mean for Aristocrat and Playtech is that players now have the opportunity to explore what both companies have to offer together, as opposed to choosing one over the other. Playtech casinos will be able to share titles from Aristocrat, and the same goes for Aristocrat sharing Playtech.
Partnerships such as these are beneficial for the global market in light of the effects the pandemic has had on retail worldwide. The recent deal made with American Express and Bangkok Bank, one of the most popular banks in Bangkok, is a prime example. Both of these organizations plan to work on technology development and online payment options with the growth and demand for e-commerce during the pandemic. Aristocrat and Playtech are sure to follow similar strategies.
All in all, this collaboration is sure to break even more bounds and innovate the worlds of both real money casinos and the digital gaming market.