A financial 'recipe' for avoiding overindulgence during the holiday season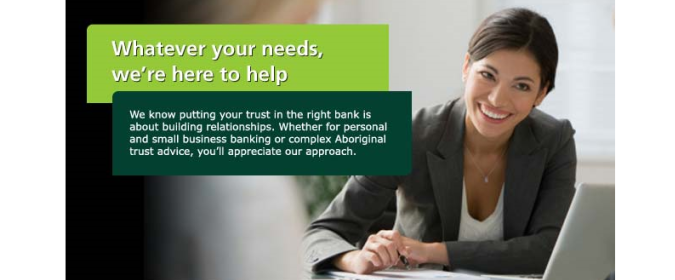 TD Canada Trust provides tips to help Canadians plan, prioritize and avoid holiday money regrets
TORONTO, Nov. 25, 2013 /CNW/ – For many Canadians the holiday season can mean an abundance of festive fare, gifts and activities, and a constant temptation to overindulge, including financially. According to recent research by TD Canada Trust, 57% of Canadians say they overindulge financially during the holidays and are most likely to overspend on gifts (71%) and entertainment (52%). Like following a recipe for an important meal, there is a quick and easy 'financial' recipe for Canadians to follow to avoid overindulging during the holiday season.
"The only tried-and-true approach to avoiding financial overindulgence during the holidays is to plan early and make a budget before the season gets into full swing," said Raymond Chun, Senior Vice President, TD Canada Trust. "It's like the calm before the storm – you can be more objective about your budget when you're not in the midst of the shopping frenzy, and with time on your side you can be strategic about purchasing decisions."
Research found Canadians are looking to keep spending in check by taking advantage of sales, deals and discounts (85%), tracking spending (70%), shopping early (65%), sticking to a shopping list (64%), researching the best prices online (64%) and following a budget (58%).
"Many people start off the season with great intentions, but without a plan it is easy to fall into the procrastination trap, which can lead to overindulging and holiday stress," said Eileen Chadnick, certified coach and principal of Big Cheese Coaching. "Just as you should take a disciplined approach to managing your holiday budget, do the same for your holiday tasks and social calendar. Take a look at upcoming work and personal commitments and prioritize. It's a myth that you have to do it all during the holiday season and it's important to take time to get the sleep and exercise you need to feel energized."
With the festive season quickly approaching, Chun and Chadnick provide tips to minimize stress and avoid overindulging during the holidays.
Create a plan and start budgeting now"Start by reviewing last year's debit and credit card statements to get a realistic idea of spending habits and, based on current finances, set a firm budget for this year's holiday spending, and break down the budget into specific categories, from gifts and decor to entertainment and travel, to make it easier to manage" said Chun. "Once your budget is set, divide that figure by the number of weeks until the holidays to determine how much to save each week to avoid post-holiday debt."For example, with five weeks to go, saving $120 a week will build a holiday fund of $600. To help save, set up automatic weekly transfers from a chequing account into a savings account.

To help manage the budget, track all your holiday purchases on a credit card and then use your holiday savings to pay off the balance," said Chun.

Shop early and track spending The majority of Canadians say they spend less overall when they shop early (79%) and feel less stressed when they finish shopping before the holiday rush (83%)."Shopping earlier in the season provides time to comparison shop and find the best deals online, and it lets you take advantage of seasonal sales and promotions that pop up, ultimately saving you money," said Chun. "You can also look at redeeming credit card rewards to buy gifts in order to save even more."

Once shopping is underway, it's important to track spending in each category by keeping all your receipts and recording your tally as you go.

"When you're about halfway through your shopping, do a budget check-in to make sure you're still on track," said Chun. "If you've spent more than you had planned in one category, that's the time to reduce budget in other areas in order to make sure you don't exceed budget overall."
Watch for potential budget breakers and stay focused"The holiday season can be hectic, and when we're tired and stressed our impulse control is compromised, which can lead to poor decision-making and indulgences we may later regret," said Chadnick. "To avoid post-holiday remorse, it's important to set boundaries in advance – for example, make sticking to your original gift-giving list easier by writing it out. With a little advance planning, you can manage the additional temptations that come with the holiday rush."The research found 62% of Canadians who overindulge financially say it causes them stress and 42% say they routinely suffer from a "holiday hangover" when their credit card bills arrive in January.

"The impact of impulse spending can be felt long after the presents are unwrapped, and credit card debt can cost hundreds of dollars in interest if there isn't a plan to pay it off when the statement comes due," said Chun. "That's why it's so important to plan ahead, make a budget and save weekly until the holidays: you'll be able to ensure there's enough money to pay off your holiday expenses."
About the TD Canada Trust 2013 Holiday Poll
TD Bank Group commissioned Environics Research Group to conduct an online custom survey of 1,001 Canadians aged 18 years and older. Responses were collected between October 22 and 28, 2013.
About TD Canada Trust  
TD Canada Trust offers personal and business banking to more than 11.5 million customers. We provide a wide range of products and services from chequing and savings accounts, to credit cards, mortgages and business banking, to credit protection and travel medical insurance, as well as advice on managing everyday finances. TD Canada Trust makes banking comfortable with award-winning service and convenience through 24/7 mobile, internet, telephone and ATM banking, as well as in over 1,100 branches, with convenient hours to serve customers better. For more information, please visit: www.tdcanadatrust.com. TD Canada Trust is the Canadian retail bank of TD Bank Group, the sixth largest bank in North America.
SOURCE TD Canada Trust
For further information:
Sheri Papps / Jessica Squibb
Paradigm Public Relations
416-203-2223
spapps@paradigmpr.ca / jsquibb@paradigmpr.ca
Sandra De Carvalho
TD Bank Group
416-944-7095
sandra.decarvalho@td.com