A Broker with Decades of Experience and Reliability: The Journey of FxPro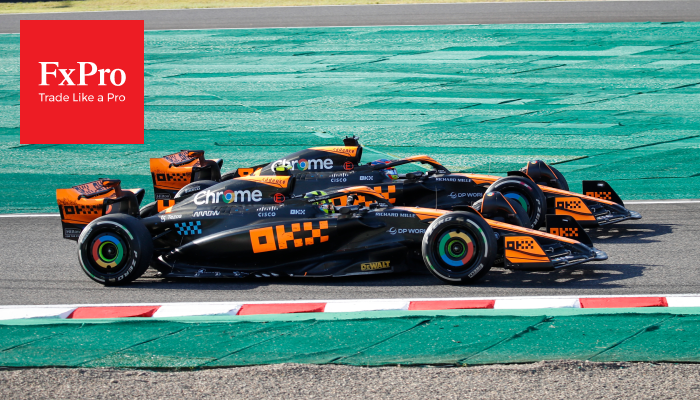 In the constantly evolving landscape of the trading industry, few brokerages have managed to carve a niche for themselves with as much distinction as FxPro. With its foundations rooted in decades of experience, the story of FxPro is a testament to consistent growth, resilience, and an unwavering commitment to its traders.
Humble Beginnings
Every grand narrative has its early days, and FxPro's origin story is no exception. When the broker first stepped into the volatile world of trading, the landscape was remarkably different. Amidst a sea of fledgling brokerages and traders, FxPro embarked on a journey committed to offering unparalleled trading experiences. It wasn't merely about providing a platform for trading; it was about crafting an ecosystem that would empower its users.
A Legacy of Excellence and Commitment
FxPro's dedication was soon recognised globally, with the broker receiving accolades for its services. To date, the company proudly boasts over 105 awards, a testament to its industry leadership. The most recent recognition is the "Best Mobile Trading App", a platform that FxPro has put much effort into developing and improving over the years. Such awards not only highlight the brand's commitment but also its innovation.
Investing in Global Sports Sponsorships
However, FxPro's influence isn't limited to just trading platforms. The company has invested over 2 million euros in international sponsorships. This strategic move not only amplified FxPro's global presence but also demonstrated its commitment to supporting excellence in various fields. Its current partnerships with globally recognised entities like McLaren and the Monaco Yacht Club bear testimony to this. The recent addition of MMA fighter Chizov further expands this illustrious list.
An Exceptional Trading Experience
At its core, FxPro remains committed to offering a comprehensive trading experience to its clients. Understanding that every trader's needs are unique, the broker offers a wide range of account types. Additionally, to ensure traders have all the tools necessary for informed decision-making, FxPro provides various trading tools, analysis and educational materials. This multifaceted approach ensures that both novice and seasoned traders find a home at FxPro, tailored to their specific requirements.
The Future is Bright
As FxPro continues its journey, the future holds much promise. The brand's evolution to its current stature as an industry leader is an inspiration. With its continuous commitment to excellence, innovation, and its clients, FxPro's story is far from over. If its past is any indication, the coming chapters promise even greater achievements and milestones.
In a world where reliability is paramount, FxPro stands tall, not just as a broker but as a beacon of trust, experience, and excellence.