A Beginner's Guide To Term Insurance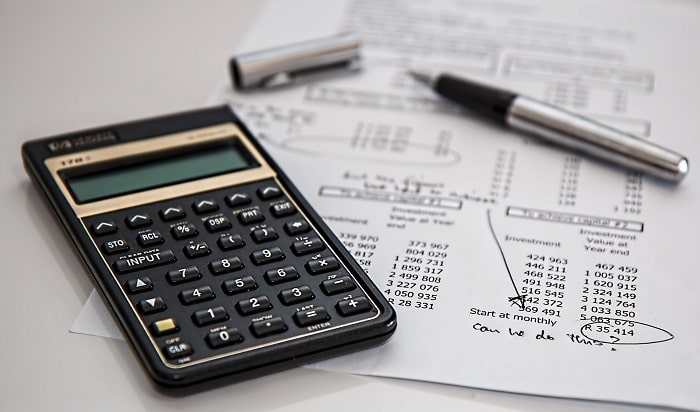 You never know what life has in store for you, but you certainly prepare for what's coming. There are plenty of ways in which you can secure your life and prepare for future uncertainties. Taking insurance policies is one way to provide financial coverage to your life. Indeed, you can find a myriad of policies that can fit diverse financial requirements. Over the years, a large number of the population is understanding the benefits of a term insurance policy. The market for these plans is strengthening day by day.
There are several ways in which you can benefit from this insurance plan. To make these plans even more potential for the individual, insurance providers have provided a wide range of policy products. It is true that with so many options to compare from, it becomes challenging for someone who is new to all these.
This article is dedicated to guiding the beginners regarding term insurance plans. So, let's get started and understand what a term plan policy can do without any further ado.
What is Term Insurance?
Before moving into this policy's details, it is important to understand what this insurance plan is all about. This type of policy is taken for a specific period in order to cover a particular life goal. An additional benefit of this plan is that if the insured dies before the policy's maturity, a death benefit will be provided. So, basically, this insurance plan will cover your death risk as well.
It would help if you chose a sum assured for the coverage and the term to activate the policy. The premium is generally set based on your age, health risks, the sum assured, and term of the policy. In case of death, the assured sum is paid by the insurer to the insured's nominee. Another differentiating factor that makes this policy is different from other plans is that there are no maturity benefits or investment value. The premium is allocated to the mortality charges on the basic plan.
Among all the available insurance policies available today in the market, term insurance is by far the most beneficial and rewarding. The reason people prefer it over the others is that it is best to cover specific life goals like higher education, marriage, retirement, critical illnesses, etc.
What Are The Basic features of Term Insurance?
Now that you have got an idea of this amazing insurance policy, it's time to learn the basic features that will give a clear idea regarding its nitty-gritty. Here are the crucial features of a term plan that play a vital role in making it potential for the individual.
Tenure: It is the time period for which you take up the policy. Generally, the tenure ranges from 10 to 40 years, on the basis of the insured's age. The maximum maturity age that is defined by most of the insurance providers is 80 years. It would help if you took up the highest tenure possible.
Claim Settlement Ratio: It is a percentage efficiency of an insurance company indicating the settled claims. For instance, if a company has a claim settlement ratio of 95%, that means the company has settled 95 out of 100 claims. You need to go for companies with higher CSR as they will have more efficiency in claim settlement than others.
Premium and Coverage Amount: Another advantage of the term plan is that it provides higher coverage at low premium rates when compared to other plans. Sum assured is the amount you set for the policy coverage, and the premium is the amount you pay annually to meet the coverage amount. When it offers great coverage at pocket-friendly rates, this plan becomes a favored choice for many.
Types: It is important to understand that there are different types of term plans available in the market, and you need to know them all.
Level Term: The basic policy pays the sum assured at the time of insured death during the tenure.
Increasing Term: In this, your sum assured will keep on increasing every year.
Decreasing Term: The exact opposite of the above, in this, your sum assured will keep on decreasing at a certain percentage every year.
Return of Premium: If you survive the given tenure, at the time of maturity, you will be given the aggregate premiums.
Riders: These are the optional coverage that you can add on your plan for better protection. You would need to pay an additional premium for the riders.
Monthly Income: In these plans, the death benefits will be paid as monthly incomes.
It is important to choose the right type of term insurance that is most suitable for you.
What Is The Difference Between Term and Insurance and Other Life Insurance?
It is true that term insurance is entirely different from the life insurance, and here's how you can ascertain that-:
Basis: Term insurance is taken for a specific period of time for a particular life goal. The life insurance is providing life and death coverage.
Benefits: There are no maturity benefits with term insurance, whereas life insurance will pay the sum assured at either the maturity of the plan or death.
Premium: For cheaper premiums, you can turn to term policies, as the life insurance policies have higher premium rates.
Bonus: Term plans do not include any bonus declaration. Life insurance might include accrued compensation on the declaration.
Type: Term plans are only used for pure characteristics, whereas life insurance can be used as an investment.
The Bottom Line
Term insurance is the only policy that is capable of fulfilling a particular financial requirement of an insured. It also provides a death benefit to the insured's family in case of death before the maturity. In a nutshell, it is a perfect plan if you are preparing for the future and creating financial security for your family. The above mentioned were all the basic details a beginner would need to know regarding this amazing and highly purposeful insurance policy.