7 Tips on Tutoring: How to Manage Difficult Students?
It is inevitable that at some point in your teaching career, you will run into someone who will try to interrupt your lessons. Students are all different: some of them do not want to listen to the tutor and are distracted by something, some are acting like clowns, some are pulling tricks that break the dynamic of the lesson. But why are these people so difficult?
We need to remember that students are acting in such a way for a reason. We don't always know what the reason is, yet when you encounter a difficult student, there are tips on how to manage them.
Don't Take It Personally
At first, you should always remember that students usually do not want to attack you. It is not personal. Most likely, there is a problem that is bothering them, and they are just struggling to deal with it. You can try to help them with that problem.
But you can't just make them open up to you. You need to prove to them that you can care about them deeply, while still holding them accountable for their behavior in class. As a situation will become clear and you will pass that behavioral test, then you can start to work productively together in class.
Build Relationships
The easiest way to start is by building that student-teacher relationship. Creating bonds between the tutee and the tutor is crucial. Try to find the topics that your students enjoy and ask some questions about them, like: "What is this thing really about?". They will feel like you are trying to connect with them.
Because of that bond, they will know that you are someone that respects and trusts them. It will help the tutees understand that you care about them and they will start to feel more comfortable with you. Then, they will have more reasons to listen to what you are saying.
Meet the Basic Needs
For a person to learn, their basic needs have to be met. Pay attention to the student's general attitude. They may be tired after a long, productive day. Or vice versa, not awake and not ready to absorb information. Maybe a pupil constantly does not have time to eat before class and hunger interferes with their concentration.
Small details can be the source of their lack of attention. Ask tutees about their attitudes and try to adjust them and the subject of the conversation so that learning is comfortable.
Another basic need you must take into consideration is a psychological need. Dealing with such problems is never going to be easy, but there won't be a fun and positive learning environment if a person does not feel safe. It may be anything from quarrels with a loved one to troubles in the family.
Ask them how you can help them. It may suddenly turn out that the student is actually not at all interested in a class at all and only does it to please a significant other. You can always try to find an alternative solution to the problem. And while you are searching for it, it's definitely worth handing your homework check routine to a service that can proofread my essay to free up some of your time. Now, what else can you do to moderate a troubled student's behavior?
Set Goals and Rewards
Most difficult tutees like to be in charge of their actions. Try to set goals that they want to reach and the reward that they think they should have once they meet that goal. Do it together with them, so you can guide them and make sure that the goal is appropriate. That target will become a piece of power that they will have control over. Since they are creating their own goal and reward they will be more motivated to reach it.
Keep the Dynamic of the Lesson
Some people ask questions for a sake of asking questions. Ask yourself: "Is it relevant to the subject in hand?". If the answer to the question is yes, but you don't want to break the dynamics of the session for the sake of an answer, here's how you can do it.
Praise your pupil, let him or her know that it is good to ask questions. Give them a short answer to the question. Then, you can ask them to do homework, where they can figure out this issue in a more detailed way.
Address Only the Particular Individual
Sometimes, there may be multiple students in your classroom. In case one of them is misbehaving, while the rest are working well, your intervention may be more disruptive for a group than that student's behavior. By addressing this particular tutee you can suddenly get everybody's attention to this problem. Tutees who were working away quietly now want to know what that student is doing and how this confrontation between both of you is going to develop. So what is the best way to solve this situation?
There are several ways of handling bad behavior:
The easiest one requires only eye contact. You can get up close to him or her if you need to. This doesn't have to be disruptive for others. Your proximity will let the student know that you are aware there is a problem and that they need to get back on with their work.
You can try to give the students positive feedback and focus them on what you want to see happening in the classroom rather than focusing on what you don't want. The praise can be given to all people in the room. By saying what they are doing right, at some point that difficult person will start to hear other people getting some positive attention. That might be enough to draw them back to work.
Create a diversion. A change in activity can take their attention away from being stuck in that unproductive state.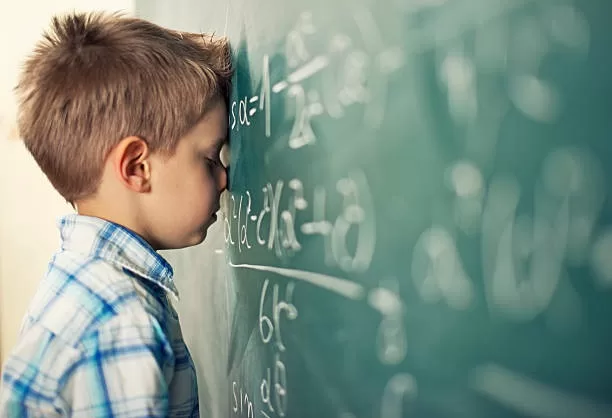 Set Boundaries
There may be a situation when a tutee simply does not understand that they are acting inappropriately. Try to find some time to talk to that student. Make sure you do it in a private setting. Remind them of something positive he or she did in the past. Use the key phrase that will help the person receive the negative feedback that you are about to share. Say: "You can do better!", and politely tell them what the problem is.
Tell the pupil that you were ignoring that bad behavior in the past because you were hoping that it would just stop. But now when it's clear that it is not going to, this behavior is what you no longer want to see. Perhaps, it may not be exactly your personality. But you have to show where the boundary is. Remember: you don't have to accommodate disrespect.
Never point fingers when you are mentioning the bad behavior. That is a way of separating the person from it. Use the power of their name, to reach out to the bit inside them and show that you truly care.
You can shift the level of responsibility and accountability back to the tutee by saying '..is that what you want to happen? It is your choice!' It makes them accountable for their next choice. Now you need to give him some space and some time to process that. You do not need to pressure him.
Do not end a conversation on a negative note. Let the student know one last time how much you appreciate him or her. Tell the person that you do care about them, and that you want them to be successful.
Final Words
It's easy to dislike these defiant students. They can disobey you, challenge your authority, disrespect you. By doing so frequently, they can make teachers lose control of the situation. Remember that you are in charge, but try to handle tutees with care. Find a compliment that you can give to them every day. That is how they will know that you are not targeting them. Be supportive. Ask them how you can help or what you should both do to change lessons for the better.