6 Reasons Why You Need a Travel Company for Your Next Vacation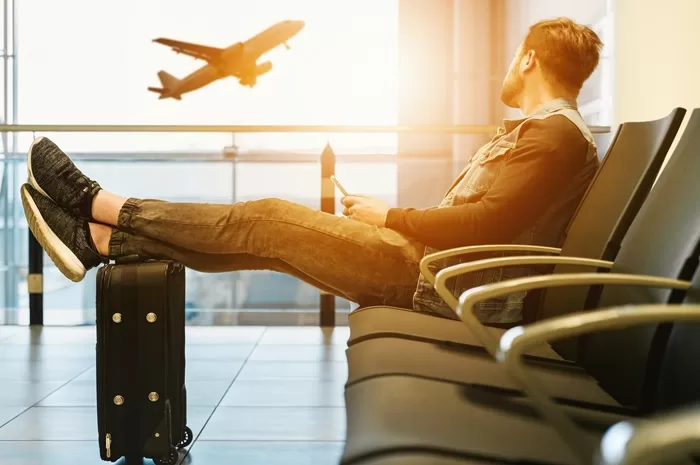 For people who enjoy always being on the move, especially touring various locations across the world on vacations, there is always the accompanying stress of having to plan these trips. And it can be very exhausting.
If you are a seasoned traveler, drawing up one spreadsheet after another to plan trips and keep tabs on all the logistics and details involved with your traveling is extra work on its own. It's even more challenging if the vacation involves more than one person.
It is advisable that someone or a company takes up that responsibility and relieves you of the stress of booking flights and planning the trips. A company like NextVacay.com is famed for helping people plan their trips seamlessly.
While travel companies and agents have proven helpful in helping people plan successful vacations and trips, a lot of people are still skeptical about using their services. Of course, one needs to be careful, but this article has provided a rundown of the exact reasons you should engage the services of a travel company for your next vacation. These reasons include:
1. They are Stress Savers
It should be one of the best reasons for choosing a travel company for your trips. You deserve a stress-free vacation. Your only business should be focusing on the purpose why you are traveling – having a good time. The companies take away the stress and make it their responsibility to plan the trip (depending on what you're asking for). The service description of a travel company includes booking your travel tickets making sure you're satisfied with your seat number and other travel-related needs.
2. Expert Recommendation
They are connoisseurs in everything related to travel. Working with a travel company means you don't have to be on the internet daily researching for the best of anything you'll be needing during your trip. Your travel agent will make personalized recommendations on everything you'll need. They have rich experiences organizing a trip – they've been there and done that. Working with one means you'll be spoon-fed with recommendations and credible reviews.
3. Trusted Travel Advisers
If you want honest feedback on travel-related things, you should be interacting with agents from a travel company. Since your satisfaction is their priority, they make sure that your needs are met on every level. Not everyone planning a trip has enough knowledge of the place they are traveling to; with the help of a travel company, you get the best information about a new place. If you are a first-time traveler to some location, it's advised that you seek the advice of travel agents. They break down information about any place within their jurisdiction into tiny bits, and the information they provide is well-researched and trusted.
4. Professional Tour Guides
Many travel companies offer their services beyond booking your travel tickets for you. Their services extend to providing tour guides for you, depending on your travel location. How do they achieve this? Travel companies usually have affiliations and connections to the local communities in different locations and countries. If you're a first-time traveler and happen to be using the services of a travel company, believe that you'll experience value for your money because it's at the heart of their service to make customers feel at ease while traveling.
5. Travel Safety Nets
You'd want to have a travel safety net because anything can happen while you're traveling. The worry of not having a safety net is reduced when you work with a travel company. They make sure of this by pulling up any string they can. Travel safety nets can look like having travel insurance, having a stand-by Airbnb, or providing solutions to cases like flight cancellations. When traveling, you must have safety nets to help you when the need arises.
6. Seamless Traveling Experience
The beauty of going on vacation trips is enjoying it to the brim. If you want to enjoy your trip without any hassle, you should use the services of a travel company. They make everything happen for you, and they bear the responsibility of making sure all travel logistics are met. Taking on all the hassle of planning a trip is an extreme sport. With a travel company at your service, you get to focus only on having a good time on your vacation.
Final Notes
Using the services of a travel company will certainly require that you open your purse and part with some money. But, rest assured, in return, you get value for your money as their priority is always customer satisfaction.