6 Expert Tips For Giving A Powerful Business Presentation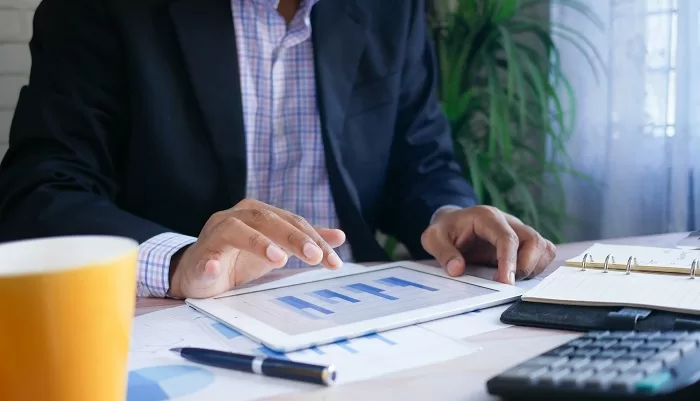 A powerful business presentation is a smart combination of a variety of factors from material to visual aids to confidence and beyond. Whether you are presenting to senior managers, trying to sell a product idea to investors and venture capitalists, or aiming for a promotion, a well-made business presentation can take you far. Here are a few expert tips to master the art of near-perfect business presentation.
1. Express Expertise And Credentials
In businesses as in all walks of life, people want to invest time and energy learning from an expert. If you establish that you are adequately qualified, experienced or an expert in the field you are presenting about, you are likely to be more convincing and interesting to the audience. Wherever applicable, be sure to remind the audience that this is an area in which you have considerable expertise or have conducted research.
If you are averse to having a lengthy self-introduction, you can throw in intriguing tidbits every now and then as they relate to your presentation material. A business presentation is not unlike a marketing strategy so the better you market yourself the more effective your presentation will be.
2. Construct A Timeline Or An Agenda
An audience of a business presentation responds well to structure and an agenda because in business 'time is money!' When you are creating your presentation, break it up into chapters or construct a timeline or timestamp system so that your audience knows how and when the material will be presented. With PowerPoint templates you can use timeline template formats that help with product lifecycles, setting and reaching milestones, keeping track of critical activities, and so forth. Having a brilliant business presentation is not about just being visually impressive, it is about how thought-out your plan is and how much prior research you have done for the purpose.
3. Each Concept On Its Own
Always remember that people take time to fully absorb what you are presenting even if they are very familiar with the topic. This is especially the case when you are presenting a new innovative creative concept for a new product, brand, or strategy. For that purpose separate the ideas in your presentation by laying them one concept at a time on a new slide. You can also use quotes, diagrams, or phrases to illustrate a concept instead of sentences and paragraphs and then do the rest of the elaboration verbally. Remember the more you speak as opposed to how little you have written down on the slide means you are a master of your trade and worthy of listening to, and the audience will pick up on that energy right away.
4. Use Questions As Starters
As mentioned earlier, business presentations are often a kind of marketing tactic even if it's about rebranding an existing company or bringing change from inside an organization. Keeping that in mind you do not want to be giving a lecture or using that format when you make slides and prepare your materials. Use thoughtful questions, quotes, illustrations, and even research statistics to engage the audience and make them wonder. You can also have a question and answer session or stop to get a collective response. If your audience is not as enthusiastic as you are during the presentation, you haven't done a good enough job.
5. Don't Be Afraid To Shock
A powerful business presentation should be anything but dull. Using a narrative style, research, statistics or other bits of information that startle in a good way and break the monotony are always going to be welcome. A shocked audience is better than a bored one! Not to mention a secret of human psychology is that people are always consciously or unconsciously seeking to solve a problem they have and your business presentation needs to be a smart display of innovative solutions that can improve life for a client or consumer and solve a problem they have.
6. The Right Layout Speaks Volumes
A common mistake amateurs make when designing a presentation is that they overuse visual aids and dramatic design elements such as transitions or pop-up icons. While these elements can be useful and impressive when used sparingly or to illustrate the importance of a certain point, they can also just as easily become distracting or irritating. For a powerful business presentation, you need to have the audience on the same page as you, able to keep up with your speed, and also retain what they're learning or hearing about from you.