6 Compelling Advantages of the iPhone 15's USB Type-C Transition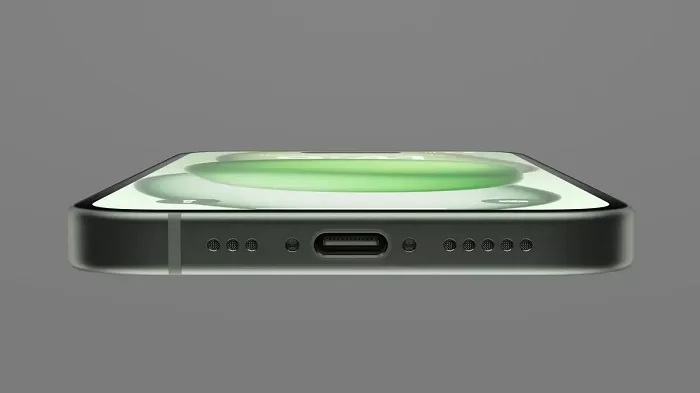 The unveiling of the latest iPhone 15 series marks a notable departure from the conventional Lightning port, embracing the versatile USB Type-C standard. For seasoned iPhone users accustomed to the familiar Lightning connector, this transition might naturally raise a few questions. However, it's important to recognize that this shift is accompanied by a range of significant benefits that promise to enhance both convenience and efficiency. Especially if you have an assortment of Lightning cables, understanding the rationale behind Apple's decision and how it stands to benefit users is crucial. Let's delve into this transformation and explore its positive implications.
Understanding the Shift to USB Type-C on iPhone 15
Apple's move towards USB-C was influenced by regulatory mandates, particularly from the European Union, which required all phones to adopt this universal charging port by autumn 2024. A similar directive from India also set a deadline for electronic devices to adopt USB-C by March 2025. Despite initial resistance, Apple eventually recognized the value of this transition.
Why did Apple transition to USB Type-C on the iPhone 15?
The shift to USB-C on the iPhone 15 was driven by external regulatory mandates. Both th e European Union and India have issued directives requiring all electronic devices, including smartphones, to feature the universal USB-C charging port by specific deadlines. Initially, Apple expressed concerns that this move might impede innovation. However, in compliance with these regulations, the company ultimately embraced the transition.
Now, let's delve into why USB-C has emerged as the prevailing standard for charging ports.
Benefits of USB Type-Con iPhone 15
1.Universal Compatibility: The USB-C cable becomes the go-to for charging and data transfer across various Apple devices, including iPhone 15 series, Macs, AirPods Pro 2nd gen, iPads, and more. Apple was an early adopter of USB-C in its 2015 MacBook, showcasing its versatility.
 2.Cross-Platform Charging: iPhones equipped with USB-C can be charged using USB-C cables from non-Apple devices, expanding the range of compatible charging options. This cross-compatibility aligns with the prevalence of USB-C in the Android world since 2015.
3.Enhanced Speeds: While vanilla iPhone 15 models offer USB 2.0 standard speeds, iPhone 15 Pro and Pro Max support USB 3.0. This translates to significantly faster data transfer rates (up to 10 Gbps) and quicker charging capabilities, especially with USB 3.0's 0.9A output.
4.External Display Capability: The iPhone 15 series can connect to external displays via a USB-C cable, enabling 4K HDR resolution and a smooth 60Hz refresh rate. This feature enhances the viewing and editing experience on larger screens, provided both the cable and display support DisplayPort.
5.Cost Efficiency: With one cable serving multiple devices, users can significantly reduce expenses on separate cables for various Apple products and non-Apple devices. According to EU commissioner Thierry Breton, this shift could save Apple consumers around 250 million euros annually.
6.Reduced E-Waste: Embracing a one-cable-fits-all approach leads to a reduction in electronic waste, aligning with ecological considerations. This transition contributes to a smaller carbon footprint and is a positive step towards a greener environment.
A Lightning Transition for a Brighter Future
shift to the versatile USB Type-C standard, it signifies a forward leap in Apple's commitment to innovation. While this transition may initially prompt questions, the array of benefits it brings, from seamless compatibility to faster charging, is poised to elevate the user experience.
For long-time iPhone users, adapting to this change might require a slight adjustment, but the advantages far outweigh any initial inconvenience. Embracing this new era in charging technology not only aligns with global standards but also positions Apple users at the forefront of convenience and efficiency. The USB Type-C transition in the iPhone 15 series is more than a change in ports; it's a stride towards a more connected and streamlined future.