6 Approaches to Building Your Brand from the Bottom Up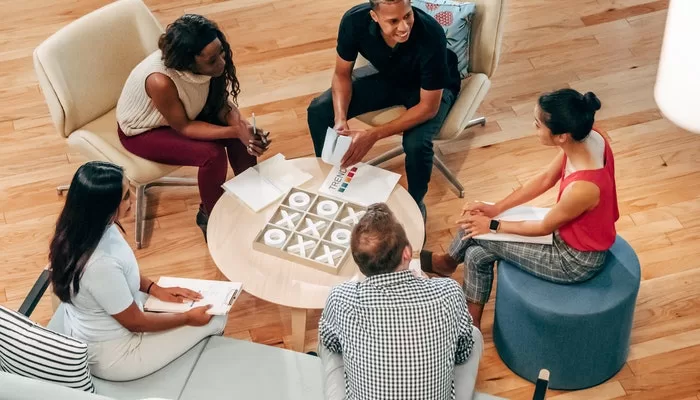 When you start a business, branding has to be at the forefront of your mind. The quicker you can put a coherent, compelling brand together, the quicker you'll earn the trust and patronage of your prospects.
This sounds great, but how can brand building be handled effectively? Here are just a handful of impactful approaches to consider.
Opting for originality
One tactic to try which works in favor of many organizations is aiming for uniqueness, rather than following the herd.
This is easier said than done, but can be achieved if you think hard about what separates your company from the rest of the field.
It can be something as all-encompassing as a mission to pursue sustainability throughout your operations, or as simple as having a solution to a problem that no other competitor can offer.
Creating a story brand
Another excellent way to build a brand that works is to treat this as a storytelling exercise. Look at the journey you've been on, the places you hope to go, and the ethos that underpins all of this.
If narrative isn't your strong suit, working with a company like Story Sells is an efficient way to get to the heart of forging a story for your brand.
Letting your logo do the talking
When you think of some of the biggest brands on the planet, it's not just the name that comes to mind. More often than not, the logo is the most recognizable and iconic indicator of a brand's identity, and this should be your ambition as well.
There are a number of best practices for designing a logo, with simplicity generally being seen as the most important asset in this context. A logo should be instantly identifiable and measurably memorable, rather than overly complex or blandly forgettable.
Tackling tone
The tone of your brand is intermingled with every other aspect of it, and by this we mean the way in which its personality is conveyed to customers.
A light, humorous tone takes precedent in plenty of branding scenarios, so long as the product or service itself gels with this approach.
That said, if your business is geared towards selling to clients in the commercial space, too much levity can make you come off as unprofessional.
As well as choosing a suitable tone for your niche, you also need to deploy this consistently; don't send casually worded email marketing messages while having a po-faced corporate front on social media, for example.
Talking to your audience
Every business must carry out market research as a priority when it is in its earliest phase of getting off the ground.
Brand-building should be one of the focuses of this process, because you don't just have to use guesswork to come up with an identity and personality that will engage your ideal demographic; you can come right out and ask them.
This is also a good way to gauge expectations, and decide whether you will be better off matching them, or trying to mix things up so that you can make a splash for the right reasons.
Checking up on competitors
Every brand has its competitors, and it pays to know yours inside out. Thankfully because of the internet, it has never been easier to research rivals in your market and see how they go about branding themselves.
You shouldn't expect your brand to emerge fully formed in a few hours or days. It takes time to coalesce, and hard work is needed to hammer out the details, so patience is a must for budding entrepreneurs.