5 Trends That Are Set To Define The Used Truck Market In 2023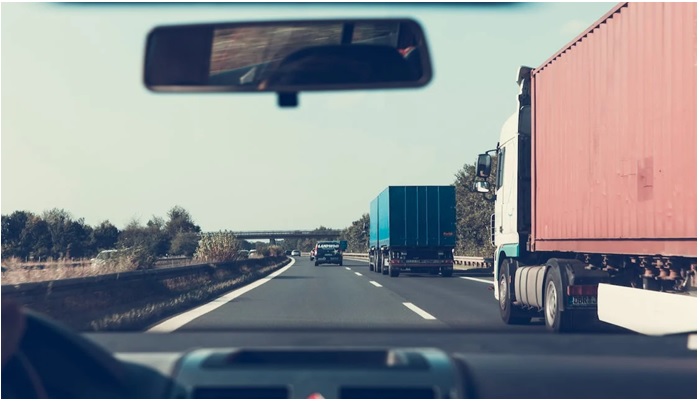 The used truck market is an ever-evolving one, and in the next few years, we're likely to see some major changes in the industry. As technology advances and new trends emerge, it's important to stay ahead of the game and anticipate the changes. In this blog, we'll take a look at five trends that are set to define the used truck market in 2023.
1) Advancing Safety Features
As safety technology continues to advance, trucks are becoming safer than ever. From automated emergency braking systems to assisted parking and advanced driver assistance systems, more and more safety features are being integrated into modern trucks. And since most of these modern trucks will definitely end up being sold as used, this is set to make the used truck market more attractive to buyers who seek a good bargain for safe and reliable trucks.
2) Electric Trucks Are Coming
With the rise of electric vehicles, it's no surprise that electric trucks are becoming a more and more popular phenomenon. As of 2022, automotive brands like Audi, GMC, Ford, and Rivian already have electric pickup truck trucks in the market.
This is not to mention that the likes of Volvo, Tesla, Nikola, BYD, Kenworth, and Freightliner already have various electric semi-truck models in production, most of which are expected to hit the roads starting in 2023.
This trend is set to continue in the years to come, with more electric truck models being released onto the market and the prices of these vehicles becoming increasingly competitive. For the used truck market, this will mean a gradual and steady increase in demand as most people will likely shy away from buying new trucks.
This is because electric trucks will basically offer numerous advantages over their traditional counterparts, including savings on fuel costs.
3) Increasing Demand for Mobility Solutions
The rise of ride-sharing services over the past few years has opened up a whole new market for used truck owners. In what started as a strategy to support and open up new opportunities for CDL-holding drivers during Covid, companies like Uber and Lyft are beginning to offer leasing options for used trucks. Apps like GoShare, which is often called "Uber for trucks", are also increasingly gaining popularity.
With more and more people looking for mobility solutions, services like these will provide an affordable way for owners of used trucks to get into the business of transporting cargo. With much of its acceleration expected in 2023, this trend is only set to become more popular in the years to come and could revolutionize the used truck market.
4) Shopping Online For Used Trucks
Pretty much anything can be bought online these days from the comfort of one's home. And with the rise of e-commerce, more and more people are turning to the internet for their used truck shopping needs.
This trend will likely become more prominent in the years to come, especially starting in 2023, when the demand and supply curve is expected to take a new turn.
More and more used truck dealerships will likely move towards an online shopping model. Consequently, companies and individuals will find it easier to buy and sell used commercial trucks from the comfort of their own homes, saving them time and money.
5) Advanced Technology In Trucking
From data analytics to AI and machine learning, various modern technologies will also be employed to solve the current truck driver shortage and streamline operations in the trucking industry. And as technology continues to advance, used trucks will become better equipped with features such as GPS navigation, infotainment systems, and other advanced features.
This trend is likely to make used trucks even more attractive to buyers, as they'll have access to vehicles with the latest tech at more affordable prices. This could also lead to an increase in demand for used trucks eventually, which could potentially drive up prices for these vehicles.
These are just some of the trends that are set to define the used truck market in 2023. As technology continues to advance, we'll likely see even more changes in the years to come. Those who stay ahead of the game and anticipate these changes can make the most of the opportunities that arise in the used truck market.