5 Tips on How to Choose the Right After Dinner Mints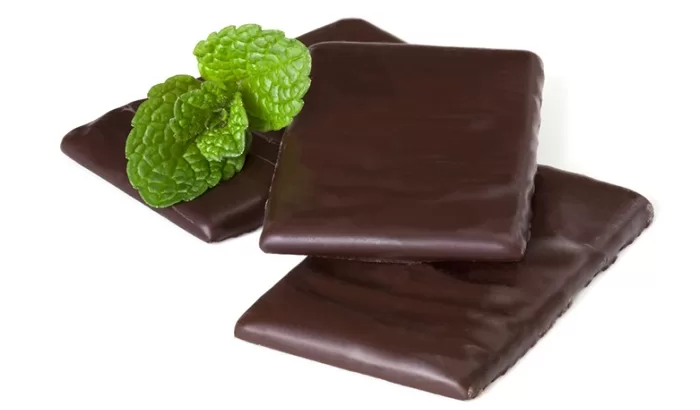 You've probably had after dinner mints plenty of times when you've gone out for a meal. They might be brought to the table for you, or they could be in a bowl where you can grab one on the way out of the restaurant. They are common, but a lot of people don't truly understand the reasoning behind having after dinner mints available.
Even though you might have a nice, satisfying meal and a dessert, you should still consider grabbing a mint whether you are out at a restaurant or you are at home. They are beneficial for freshening your breath—which is nice if you had something with garlic—and they can leave you with a nice aftertaste. The mint oil in the candies can help to reduce gas and stomach pain and could even help get digestion started.
So, not only do they taste great, but they have some other nice benefits. It's a good idea to have some of these on hand whether you are at home or you are buying for a restaurant you run. Of course, those who haven't considered buying after dinner mints before might not know what they should be looking for or how to buy them.
Fortunately, it's not too hard. The tips below should be able to help you get a better idea of ensuring you get after dinner mints that are perfect for your needs, whatever they might be.
Tip #1: Know Your Likes and Dislikes
First, you will want to think about your likes and dislikes when it comes to mints if you are buying them for the home. Don't just buy after dinner mints that are cheap, but make sure you look for options that you will enjoy. You might only want to buy a single bag or batch at first to see whether you like the taste or not. Make sure everyone in the family who will be eating the mints tries them out before committing to a larger order.
It's always better to get options that you are going to enjoy, so you will use them. Of course, there's a chance that you just don't like mint flavour. If that's the case, you could always look for other small candies that you could have after dinner to help cleanse the palate.
If you are buying for a restaurant, you won't have the luxury of determining what each customer will want, of course. In that case, you would want to choose something that you feel will appeal to the broadest group. Typically, something like starlight mints could be a good option.
Tip #2: Learn About Different Mint Options Before Buying
There are more types of mints available today than you might realize. A lot of people picture those little white or white and red hard candy mints wrapped in plastic. These are good options, as they are familiar. However, there are some other options you could consider, too. You can find some of those other choices that have great taste, too.
Butter mints could be a good option. These are soft mints that will melt in your mouth. If you are going to put a bowl of these out, it might be a good idea to consider those that are individually wrapped, so they don't dry out. If you don't have individually wrapped mints, you could always put out fewer in the bowl or just pass out one each after dinner.
Chocolate-covered mints are yet another popular choice. These are more than just a minty feel for your breath, as they can provide that added little boost of chocolate for a perfect and sweet after dinner treat.
Which one of these options might be right for you? Ultimately, it will be up to your taste buds. The cost could also be a concern. Typically, the prices will be similar to one another, but certain styles and brands could be costlier than others. Everyone will have their own opinion when it comes to the perfect after dinner mint.
Tip #3: Always Choose Quality After Dinner Mints
A lot of people don't realize that even though certain mints might look similar in their packaging, there can be quite a quality difference from one brand to another. Whether these are just for you or for an entire restaurant, make sure you are buying the best quality possible. If you aren't sure of the brand or the style, learn a bit more before placing an order.
Spending a little more on something that tastes good and that you will appreciate is a better idea than saving a few dollars on mints that are just going to sit in your pantry.
Tip #4: Always Buy More than Enough
Once you find the mint type that you like, it's a good idea to buy them in bulk whenever possible. It ensures you always have plenty of mints on hand. It's better to have more than enough than not enough. This is especially true if you happen to be buying for a restaurant that uses a lot of after dinner mints each day. When you opt for the individually wrapped mints, they can last for a long time before you would need to throw them out.
Tip #5: Check the Company and Their Delivery Options
When you are ordering after dinner mints online, you need to be sure the company can deliver to your area at a reasonable price. Get to know as much about the company as possible, so you can see what types of mints they have available that might work well for your needs. Check their prices, shipping costs, etc. to get a better idea of whether they are the right option for you or not.
Now that you have a better understanding of what you should be thinking about when it comes to after dinner mints, it's time to buy. Find a reputable seller and start stocking up today.