5 Situations That Require A Professional Locksmith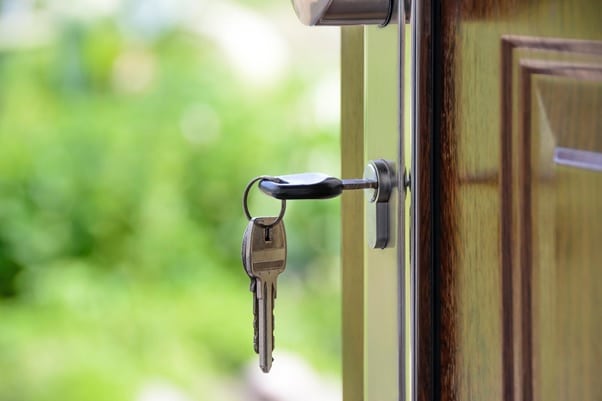 Locksmiths are keys and locks specialists trained to open faulty locks and duplicate new keys, among other things. Their advanced services can be of great help when people are shut out of their homes or cars due to a bad lock, but we don't hire them for the same reasons. You never know when you will need a professional locksmith but here are possible reasons why you may need to hire one.
Situations That Require a Professional Locksmith
1. Installation Services
You may need to hire a professional locksmith to handle the installation of a new lock or even security cameras. The main goal of installation service is to make your home much more secure than ever. Locksmiths are trained to handle the installation of basic or advanced locks.
It may be that you wish to replace your old locks or cameras, or maybe one or a few of them are not as functional as they used to be. In such a scenario, leaving them in place may pose a security risk. Some homeowners may decide against hiring a locksmith if they have limited handy person skills, but this is not always a good idea. Hiring a locksmith is always the best option if you want your locks to be properly installed and if you want them to last.
2. To Improve Security
We all want a secure home but what better way to do that than to upgrade the security architecture in your home? Gone are the days when traditional locks were all homeowners had to protect their homes. Today, there is a load of advanced fixtures and fittings that can make your home impenetrable. Security locking systems operated with thumbprints or passwords are common these days. Some use Wifi and infrared systems, among other advanced settings.
Or, perhaps, you may choose to install extra locks to prevent burglars from trying to break into your property. For all these and more, the skillset of a professional locksmith will come in handy.
3. Forgotten Combinations
Suppose your security system uses a key or any other access combination to prevent a break-in. In that case, you will need to enter the combinations anytime you want to enter the house, but what happens if you forget the combinations? You will need the help of a locksmith. There are different combinations you can opt for to make your property more secure such as keys, access codes, patterns, and more. If you forget the combinations, the locksmith can come around to reset and recode the system so you can gain entry into your home without exposing your security architecture.
4. Securing A Rented Property
If you have a property you rent out to tenants, and the current lease expires, and the tenant moves out, you may need to change the locks on the property to assure the new tenant that your property will be a safe haven for them. Changing all the locks is one way to go so that the old tenant or unauthorized persons will not be able to access the property.
Other reasons you may need to hire a professional locksmith include locking yourself out by accident, renting or buying a new apartment, losing your keys, and many more. Whatever the case may be, as long as you have a hard time gaining access to your property or you want to prevent unauthorized entry, you will need the expert services of a professional locksmith.
5. Locked Out of Your Car
Lastly, there's the horror scenario bar none. You locked yourself out of your car, with the key inside and no spare key in near sight. Yep, we've all been there. It's a logistical nightmare.
But a professional locksmith like the car locksmith Hollywood fl will be your saviour. A locksmith can come to your location and help you get into your car. They can also help you if you need to replace a lost key or if you need to make a duplicate key.
Things To Consider When Hiring A Locksmith
When hiring a locksmith, you want to make sure of the following.
Certification
In many states, locksmiths need a certificate to practice. If that is the case in your area, ensure you only hire a certified professional.
Clean Record
You want to vet the record of whoever you hire. Hiring a questionable character may just be the worst decision you will ever make.
Special Service
You want to make sure that the locksmith you hire offers the kind of service you want. If you want advanced security systems as part of the lock architecture, you shouldn't hire a locksmith who only deals with only basic locks and nothing more.
Service Fee
You should also consider their service fee. Only hire experts whose service fee you can afford.
Many scenarios could occur where you'll need to hire a locksmith to replace your locks, cut new keys or create duplicates. The potential reasons for hiring locksmiths are too numerous to mention in a single article but suffice to say that the services they render are highly valuable. Before you search for a locksmith, be sure of what you want so you can easily decide to find the lock specialist who can offer you such a service. Secondly, ensure that you can afford their service fees before you initiate contact to avoid wasting your time and theirs. Lastly, we advise that you have their number on speed dial in case of emergencies.