5 Simple Steps to Design and Create a Timeline Presentation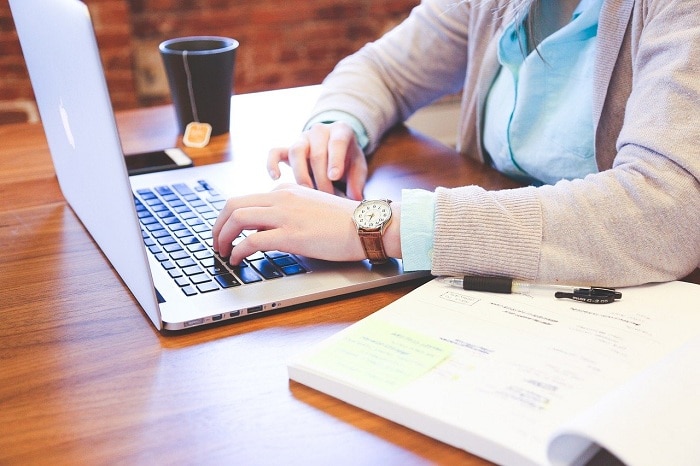 Presentations have set themselves as a critical medium to impart information across multiple verticals. Business and corporates use presentation decks to reinforce their organization's branding image. Whether it is about pitching the product to the stakeholders or impressing the prospective clients, presentations always prove to be effective communication tools in every scenario. It is imperative to have a communication strategy imbibed into project management, which can be easily detailed by timeline templates. PowerPoint with its visual kick, easy collaboration, and an intuitive timeline template serves as a transcendental tool over the traditional chalk and board method of presentation.
A timeline weaves the entire presentation in chronological order. Project and business managers worldwide have favoured the use of timeline templates to display their information owing to their capability of capturing the essence of the presentation. Presentations consisting of data and statistics presented in a mundane flow does not allow the project to get off on the right foot. Whereas, a design which includes visualisations like graphs, charts, smart art, etc incorporating timelines always increase the business agility encompassing clarity. Here are 5 simple steps to create and design a timeline presentation that can act as a hallmark for your organization.
Pick a Template
PowerPoint hosts a variety of templates and designs for you to manifest an illustrious presentation. But, if you don't pick an appropriate template suiting your organization's aesthetic, you lose a chance to sway your audience. An appropriate timeline template goes a long way in resonating with your branding strategy. An array of assorted designs and timeline templates are available online on platforms like Microsoft PowerPoint, SlideModel, and Visme.
SlideModel anchors specialised timeline templates which are easy-to-use and 100% editable making them ideal for business professionals. Horizontal and Vertical Timeline, Hexagonal Milestones, Rocket Timeline and others assist you in showcasing a timeline on a beautiful chronological scale. Their templates can be customised according to needs, optimal for project managers and solution architects to alter timelines. A template is attractive if it includes lofty graphical illustrations and eye-catching infographics. Picking a pertinent template is equivalent to content.
Choose a Background
If you don't want your presentation to make your audience doze off with the stock background colours and images, make the right choice of appointing an alluring background. A good background makes your presentation look alive and puts heart and soul in it. The background's colour palette and textual contrast play a decisive role. If the background is too cluttered with a sleazy colour scheme, your presentation may lose the attention of your investors.
Your background solely depends on the subject matter of your presentation. If you want your presentations to have a minimalistic look, adopt solid colours. A patterned background works wonders for those who want simple designs for their branding elements. The backdrop of a slide is essentially a physical illusion which ought to thrill the audience. So, choose wisely!
Choose Typography
Next step in creating your perfect timeline presentation is the selection of typography. Your presentation's first impression leaves an indelible mark over the audience. Your fonts and layouts set the tone of your presentation in alignment with your brand's pitching. Your font should be functional, not fancy. Professional fonts are excellent for business presentations as it makes it easier to understand the project requisites, timelines and the essence.
Sans Serif Fonts (without curls) such as Arial are optimal for the headings while Sans fonts (with curls) like Times New Roman fit the body of the content perfectly. Not more than 2-3 fonts should be inculcated in the slides to keep a professional tone. Your audience will face inconvenience if you set your font size below 12pt text, forcing them to squint. Typography including Italics, Boldface, Underline, Bullets, etc dominates the timeline of your presentation.
Use Visual Tools
All text and no visuals will end up making your presentation bland and unappealing. For a successful timeline presentation, visual tools perform an all-inclusive task. High-quality images, vector graphics, charts, diagrams, infographics, etc can revolutionize the quality of your presentation. Pixelated, badly stretched, watermark, tiny images barring clarity of the presentation should be avoided.
Stunning HD pictures, drawings, smart-art, tables can help to make your presentation concise and compact. Using visuals corresponding to your niche compels the assessment of your data in an easier form for the audience. Using images and other tools, instead of text can assist you in saving your time as it is said that a picture says a thousand words. But, it should be noted that too many illustrations are an overkill. Focus on your presentation's content to choose appropriate visuals.
Using Timeline Charts
Businesspersons, event managers, and professionals of every niche can enhance their presentations by assimilating Timeline charts in them. Timeline charts present a bird's eye view on the work done in the past, progress made in the present and goals set for the future of an organization. These illuminating charts help to keep the projects on track. Dates, events, actions, statistical data and figures can be efficiently traced on a timeline chart regardless of their complexity.
A Gantt Chart Timeline is a popularly used chart for a timeline presentation. It consists of a horizontal line with time periods along which events, durations, dates and tasks that are to be accomplished are mapped out. Other examples include Timeline charts with Vertical Bars, Chronology Chart, Interactive and Statistics Timeline, and Gear Timeline. These timeline charts are easily accessible to structure the processes, companies and products. Any information presented with a lucid timeline helps your target audience to digest it quickly.
Presentations which are vivid and clear pave the way for an organization's advancement. A competent and potent timeline presentation is vital for you to get that praise from your clients or investors. To systemize your goals and assess the company's progress, Timeline presentations serve as pinnacles of accuracy. A descriptive and clear timeline will help you in future project milestones and impress everyone in the room.