5 Lead Nurturing Email Strategies You Should Know To Boost Conversions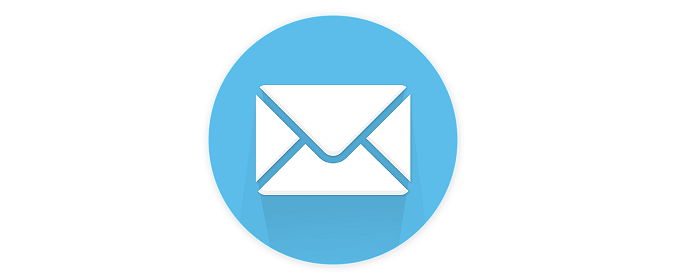 Whether you are a freelancer or a business owner you can benefit from email marketing. 86% of business professionals prefer to communicate via email for business communications (not even phone calls or Slack are in the first place).
There are billions of emails sent out every day, more and more people are using email for business purposes and businesses are using some form of email automation in their email marketing process.
Plus, there is a surge in demand for email marketing tools, such as an email signature generator and text enhancement app.
All of this sheds light on the fact that email marketing is a valuable source for leads and clients. But how do you go leads to clients? Here are 5 lead nurturing email strategies you should know to boost conversions.
Before we delve into lead nurturing strategies, what is lead nurturing emails? Lead nurturing is as the term suggests is the act of nurturing a lead at each stage of the sales funnel.
Consequently, lead nurturing emails is the act of nurturing leads through and from email marketing. The process of lead nurturing with emails provides businesses and individuals with an opportunity to connect and build trust with leads or contacts at all stages of their customer journey.
So, lead nurturing email strategies are key in boosting conversions and ultimately improving the bottom line. The best lead nurturing strategies are ones that are interactive, personal, and customized.
Send Introduction and thank you emails
An introduction email allows you to set the tone for your interactions with the lead. 80% of business professionals believe that this helps with customer retention. This is the first email your leads will receive from you so using a free email signature to your email, can boost your click-through rates and allow your new leads to read on about your business.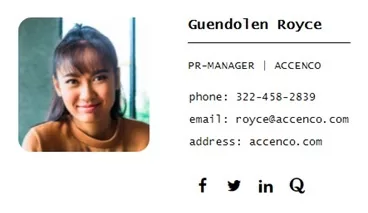 Also send thank you emails after leads download an eBook, sign up for a webinar or make any other purchase. People love it when you show gratitude in the form of an introduction email or a thank you. This allows you to contact your leads without a sales pitch and helps mix up your email marketing efforts.
Share educational content and customer experiences
The purpose of your email marketing efforts is to provide your readers with a value proposition. This can be in the form of some educational content about your business and customer experiences.
54% of small businesses send an email once a week and it is good to build your email marketing content under a few different streams. For example a "how-to" article or courses every now and then or "a customer experience" with their gains highlighting positive aspects of your business allow you to reach out to your leads with valuable content that illustrates your business in a positive light.
Both of these are good ideas to build relationships with customers beyond your products.
Forward an abandoned-cart email
Each year $4.6 trillion worth of merchandise is left on abandoned carts for various reasons. Whether it is the user interface on your website, returns policy or because of the delivery time, an abandoned cart is not always abandoned because of a lack of interest to make the purchase.

There are times when potential customers abandon a cart because of miscellaneous reasons that have nothing to do with their buying interest, but rather to do with your website and policies.
While website interface, return policy, and delivery time are all things you should consider, a simple email forwarding an abandoned cart to your potential customer could result in a purchase.
If they do not end up making the purchase then, these emails strengthen your relationship with the lead and show that you care about them and their activities on your website. So, you have nothing to lose.
Highlight your milestones
Did you know that milestone emails can generate up to 13% clicks that result in purchases? A customer is a continuous lead and you have to continually nurture them. When a lead subscribes to your content, chances are you have acquired customer information like their birthday or any other significant date information.
Sending an email to your customers or leads during such a day will ensure your brand treats them well and makes them feel special. This is a highly personalized email and it serves the purpose of nurturing your lead during all stages of the journey. This email can be used as an opportunity to target their areas of interest in your business.
As a result, you make your customer feel special and use this as an opportunity to see things they like from your platform.
Dispatch events emails and send reminders
After attending an event 84% of people had a more positive feeling about the brand and are more likely to make a purchase. Events are important and in order to make your event efforts successful, you want to create the right amount of buzz.
Create an email marketing campaign to dispatch your event-related information. You can add a promotional banner and send out event details, whatever you do make sure your target audience knows about the event and is prepared to engage.
Send out reminders, in fact, reminders are great for not just events but also for other campaigns. Lure your leads and customers and improve your brand engagement and ultimately your business bottom line.
Lead nurturing is as important as building and qualifying leads. The journey of being a lead to becoming a customer to becoming a lead again has to be consistently nurtured. Lead nurturing through email marketing allows you to maintain contact with your clients and prospects with a mix of different ways.
It can be taxing for leads to always get selling emails, so a variety of emails that build on your brand efforts by highlighting different parts of your business retains the freshness of your efforts. Keep these lead nurturing email strategies in mind to boost your conversions.