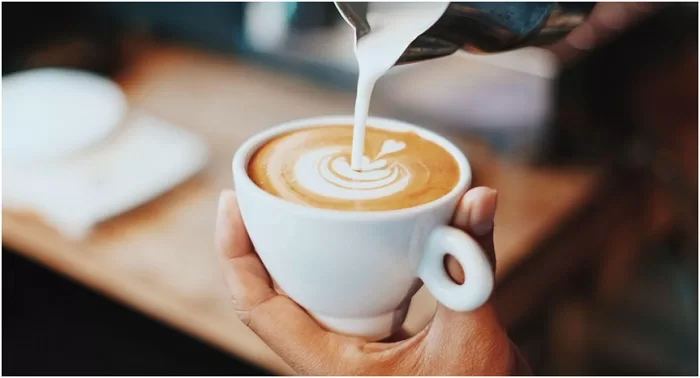 Phuket, the largest island in Thailand, is well-known for its spectacular coast, white sand beaches, and outlying islands just a ferry ride away. But what about the bustling towns, winding roads, and cafes?
Phuket has some of the best cafes on the island known for delicious brews like lychee cold brews, fruit smoothies, and healthy bowls. Some seaside and others in the heart of town, you can explore the many cafes to discover your next favourite place.
Here are some of the best cafes in Phuket:
Feelsion Café Phuket
A concept café with a steampunk theme, Feelsion Café Phuket is a wonderful place for a cup of coffee and Thai desserts. If you're in the mood for some delicious Thai food, you can scour the menu for unique flavours. This is one of the most popular cafes in Phuket owing to its décor as well as service. Feelsion Café is located on Phuket Road in Tambon Talat Yai.
Bookhemian
Paradise for bibliophiles, Bookhemian is a book heaven with a side of aromatic coffee and desserts. The rustic interiors and bookshelves lined with a vast selection of titles to choose from make Bookhemian a perfect escape from the busy streets of Phuket. The café is split over two floors—the first dedicated to second-hand books and art while the second is open for gallery exhibits, etc. For remote workers or solo travellers, the free WiFi and the welcoming ambiance is a nice touch. The café is located at 61 Talang Road, Talad Yai.
The Shelter Coffee Phuket
If you're searching for a hearty and healthy breakfast in Phuket old town area, the Shelter Coffee Phuket café is what you need. From kaya toast and cold brew to fruit and smoothie bowls, Shelter Coffee has a mouth-watering menu. The ambiance is great with a lively, green vibe, well-lit interiors and a garden theme out back. This lovely little café is a treat after a long day of walking and exploring the town. Relish the comfort of sipping on some cold brew and munching on some scrumptious food for a good time. Shelter Coffee Phuket is located at 97 Deebuk Road Taladnua.
Rose Espresso Café & Restaurant
A lovely classic French style restaurant and café on Krabi Road, Rose Espresso Café & Restaurant is a dreamy escape. Serving decadent sweets like homemade cookies, hot chocolate with whipped cream, and smoothies, Rose Café is a must-visit in Phuket. With floral wallpaper, ancient maps and photographs hung on the walls, and polished dark wood finishes, Rose Café belongs to another era. Freshly-baked croissants, tarts, and a selection of savoury treats await.
Thalang #31
Experience a bit of the old-world charm at Thalang #31, a café that was formerly a Chinese pharmacy. You can still see old cabinets and vibrant interiors that have been retained for a unique concept. The café serves excellent teas and coffee as well as craft beer and mojitos, so take your pick! If you're visiting the Phuket Walking Street Market, stop by Thalang #31 as it is located on the same Thalang rd.
Phuket is a lively, vibrant, and fun travel destination ideal to blow off steam, enjoy the comfort that only nature can provide, and experience a new culture and a diverse people. Go all out on your Phuket holiday and book yourself one of the many tropical Phuket villas, spend all day at the beach enjoying the view, and make lasting memories. Phuket promises an unforgettable holiday and once is never enough!