4 things you need to know about TradingView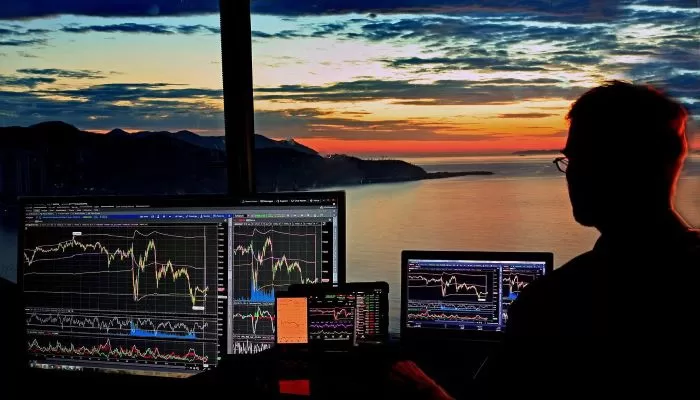 TradingView might be relatively unknown to the wider world, but it's making waves in the trading world and already has a following of over 15 million active traders. In this article, we'll explore 4 things you need to know about TradingView and tell you the TLDR of this great platform.
1. TradingView is excellent for socializing
The TradingView platform is fantastic if you want to make friends online with like-minded people, traders in particular, because it has a colossal 15.5 million investors active in the community, meaning if you want to make friends and build relationships, you're in the right place.
It's actually the largest investment platform in the world, where you can find over 6 million trading ideas that can propel your trading and investing game to the next level. You can view how other users are performing and see what tactics you can use for your own trades.
You can also chat with people, discussing the latest market events in real-time while also being able to collaborate and develop winning strategies that boost your returns. If you want to work together and climb the ladder, TradingView might be your new best friend.
2. You won't miss a major event ever again
Does it really annoy you when you miss out on an event that could have made you a tonne of money? With TradingView, you won't ever miss an opportunity again because you can create a watchlist that will track your chosen events and alert you when there are changes.
By being able to create set alerts for your preferred markets, you'll find out about big moves in the market before most other people in the trading scene. You can track these events, make sure you can invest when it matters the most, and make some cash.
What's more, you can even set alerts on specific indicators and strategies, meaning you won't miss even the slightest rumblings of change, meaning you can react before most people even have a clue about what's going on. It'll take your trading to the next level.
3. You can see which trading strategies work best
On TradingView, you can get an accurate view of what's going on in the trading world by having access to indicator summaries, meaning you won't be left behind when things inevitably change in the market. You'll be able to estimate how things might turn out and have a test.
These indicator summaries are created by using signals and analyzing dozens of them against each other in order to assess when the best time to buy or sell your portfolio might be. You can also test these signals using custom filters and try different trading tools.
TradingView also allows you to discover your favorite strategies in a risk-free zone that won't result in you losing everything in your portfolio. You can even test what you've seen other users in the trading community use and tweak them so that they're better aligned with your strategy.
Once you've tested and found strategies that work best for you and your current assets, you can view the data and export them onto charts and graphs so you can have a clearer view at a distance, helping you make decisions about things in a much less stressful way.
4. TradingView helps you become an analytical expert
Technical analysis is one of the most daunting aspects of forex trading because it's an entire world that many of us would have never encountered if we weren't such fans of forex, but that doesn't need to be the case. Technical analysis is a necessary evil for all traders because all great traders are technical analysis experts.
Using the TradingView platform, you can enact different theories on graphs, dragging and dropping different entry and exit points onto the provided resources, and then being able to analyze the implications of your moves. This feature can be a real eye-opener for traders.
You can use the platform to access more charts and indicators than you ever could have imagined, even being able to search the community aspect of TradingView to find indicators and analytical tools that other users have built. Why not give them a try?
On that note, you could also build tools and indicators of your own and have a play around with them; if you think they work and would be of use to others, share them with the wider community of traders on TradingView and get some feedback and maybe even some acclaim.
You can use the technical analytic tools on TradingView to detect patterns in the data easily and without you needing to do all the heavy lifting yourself, saving you time and helping you get the information that you need the most. This can maximize returns and streamline your trading.