4 Things to Know Before Getting on a 3-Wheel Motorcycle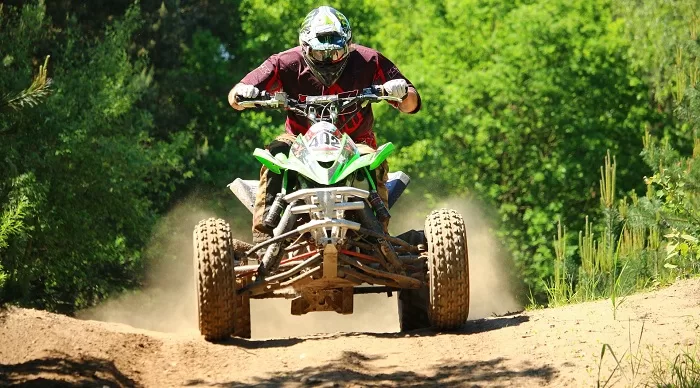 Bikers turn to 3-wheel motorcycles for various reasons -some seek more comfort and security, while some want to try their hands at something new and different. In any case, there are a few things to know and learn before you lay your hands on a 3-wheel bike.
To make your 3-wheel riding experience better, we have gathered some handy information that you might need. From buying the right kind of bike to suit your requirements to knowing the laws associated with driving this machine, this article will help you get a closer look at 3-wheel motorcycles.
1. The types of 3-wheel motorcycle
Before you buy a 3-wheeled vehicle, knowing your options is imperative. There are three kinds of 3-wheel motorcycles- urban scooters, weekend mid-distance, and long-distance tourers.
As the names imply, these three bikes serve specific purposes that are determined by the distance they can travel and the safety of the rider. Urban scooters are perfect to drive within the safe limits of a city, and hence, they are perfect for your regular city commute. Weekend mid-distance bikes are more robust as compared to their scooter cousins. They perform fairly well for both short and long drives.
But, if touring a long distance is on your mind, you should invest in a long-distance tourer designed for long journeys on the highway. They are better equipped, sturdier, and more durable than urban scooters and weekend mid-distance bikes.
2. License and legalities
No points for guessing! You can't drive a 3-wheel bike without a license. The license requirements and legalities for driving a 3-wheeler are different for each state.
If you are looking forward to interstate driving, consider the associated legalities for those states. The rules and regulations in your state may not apply to any other state and so, you should find out the rules of different states to keep yourself from driving into trouble.
3. Practice is important
Riding a 3-wheel bike is different than riding a 2-wheeler. These bikes are bigger and come with a powerful engine, and so, practice is essential before you hit the road. This is important to ensure your safety, as well as the safety of others.
Here is what you need to focus on during practice:
Gears: Take your bike to an open area and practice shifting gears. Drive in a straight line and keep changing gears to get comfortable with the system. You don't want to be figuring out the difference when you are on the road amongst other riders and traffic. So make sure you get comfortable riding on empty roads first.
Brakes: Always apply both the brakes together. First, practice applying brakes while driving in a straight line and then gradually start applying brakes while you are turning. Try to keep a light hand on the brake to avoid jolts or sudden stops.
Turning: This is one of the most complicated things to learn for beginners. Slow down, gear down, and gently navigate the handlebar to make comfortable turns.
4. A 3-wheeler riding course
If you are passionate about biking, consider taking a riding course to hone your skills. Such courses will give you an altogether different perspective on riding. Right from learning about different road conditions to shifting gears, applying brakes and using fundamental best practices in the most effective way, these courses will teach you the basics and technicalities of riding a 3-wheeler. You will also learn some very helpful maintenance tips.
Leading brands, like Can-am, even organize Rider Education Programs where you can learn 3-wheel bike riding from a certified instructor.
The bottom line
3-wheel bikes are safe, secure, and stylish. They perfectly satiate your passion for riding something different as well as give you a good machine to enjoy your time on the road. But, make sure you buy a suitable bike, learn the laws, and practice enough independently or by taking a riding course before hitting the road on your sweet 3-wheel ride.