4 SEO Essentials When Rebranding and Changing Domain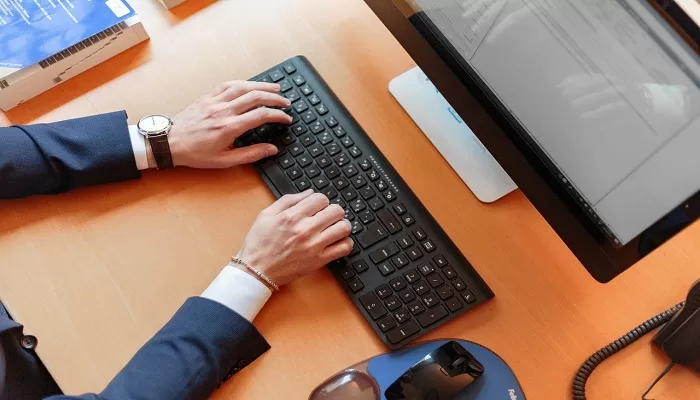 Changing domain can be an exciting yet terrifying transition for your business. It's sometimes completely necessary for the growth of your business, especially after you've outgrown your previous domain name. The last thing you want is to go through the entire creative process of rebranding, only for your SEO team to tell you it won't work and you'll drastically lose traffic if you make the change, which is the reality of SEO. Here, the SEO experts at John Cabot give their top four essential things you need to consider before launching that shiny new domain name. For more, read John Cabot's SEO Considerations When Choosing a New Domain Name for Your Website.
Stand Out From the Crowd
Your primary goal in any rebranding should be to create a strong online brand that people will remember – and that's exactly what Google is looking for. While it may feel like every name is taken, it's your mission to find a domain name that is unique, implies your authority and will be unavoidable in the SERPs and across social media.  To stand out, you need to know what your competitors are doing, so get researching and look for industry patterns. Don't go too obscure though, a good brand name is easy to spell and pronounceable – inventing a new word or misspelling an existing word may be creative, but can turn customers off, or cause misunderstanding.
Leave No Room for Mistakes
Mistakes will happen when users look for your website. Have you ever searched Gooogle.com? It redirects you to Google, where you probably meant to be anyway. Like Google, you need to have a plan ready for typos, autocorrect fails, missed pronunciations and other accidents. Consider buying the domain for similar spellings or domain extensions if you can afford to and setting up a redirect. This will prevent the frustration and confusion of landing on the wrong page. Another issue of misspellings is losing backlinks, if external websites, journalists or bloggers get your URL wrong when linking to your page, that valuable backlink will be lost.
Research Search Competition
When choosing a domain name, you should always find out if there's potential to score those top spots on the SERPs. Sure, it may take time, work and a good SEO strategy, but make sure it's possible first. Obviously, the easier and less competitive the better as the sooner you make it onto the first page of search results, your traffic will significantly increase. Unique names are important for this, as a generic name or one similar to an existing brand will create a lot of competition for when a user is searching for your website and they may go elsewhere. While SEO research and analytics are useful in evaluating your chosen domain, so is common sense, so think about whether your name is similar to another.
Check the Domain's History
Once you're close to making a decision on a name, do your research into the domain's history. This is vitally important for SEO as there's always the risk that the domain has previously incurred penalties from Google, has spammy backlinks across the web or just generally has a bad reputation among previous users of the old site. Even worse, the domain may previously have been used by a malicious site, leaving an undesirable internet trail. All of these will affect your own SEO and can take time and effort to fix, so it's likely worth avoiding them entirely.
While it may seem overwhelming to do a rebranding with so many things to consider from both SEO and branding perspectives, it should also be a huge milestone to be proud of once you're done and raking in the traffic. Get this right and you could be the next big brand on the internet.