3 Reasons Why You Should Get into the Cannabis Industry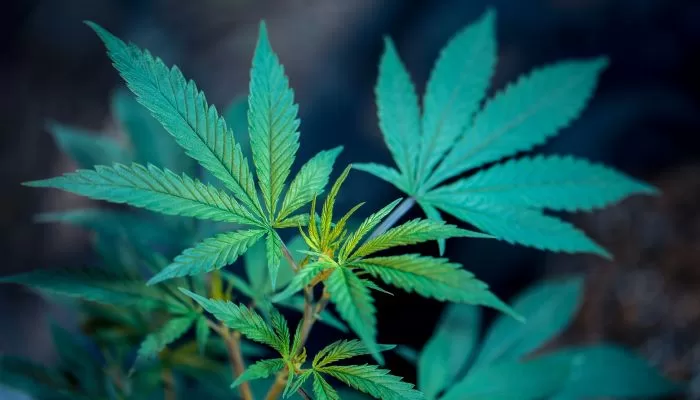 Cannabis was once considered to be a black-market industry. It was not something that you could openly discuss or participate in without fear of being condemned by others. Today, cannabis consumers are spoilt for choice when it comes to cannabis product offers. There is a great selection offered by the best retailers like Daily High Club, and one can find different devices available in many shapes and sizes, varying from water bongs to advanced vaporizers. The cannabis market is predicted to see a shift in viewpoint, new legislation, and increased usage, all of which you may or may not have thought about before.
The stigma that had been attached to it for so long has been lifted, and there has never been a better opportunity to get involved in this growing industry. The process of starting a cannabis-related commercial company can take many different forms, ranging from cultivating your own pot at home to creating a dispensary franchise. The following information is for individuals who would like assistance in getting started on their journey into the world of legal marijuana. It contains all they need to know before plunging in head first!
Cannabis is the Fastest Growing Industry in the U.S., and It's Not Slowing Down
In the public sector, investors and entrepreneurs are continuously looking to see where the most potential development possibilities may be found to expand their businesses. There have been numerous articles written about cannabis's appeal by prominent news organizations and investment firms, which is why investing in the cannabis market has proven to be one of the most rewarding investments now available. As a result of the current global cannabis movement, the booming US market has sparked increased interest in the cannabis business among investors. Several ailments, including depression, anxiety, chronic pain, and insomnia, have been linked to the use of cannabis as a potential treatment. As a result of these medical difficulties, residents all around the country have expressed an interest in learning more about the potential benefits of medicinal cannabis. As more regions and countries throughout the world legalize cannabis, investors should expect the cannabis sector to continue to grow and expand.
There Are Many Different Positions Available in Cannabis-related Industries
Since this industry has a great deal of room for growth, there will always be opportunities for newbies to join the team. The legalization of medicinal and recreational marijuana in an increasing number of states has resulted in the establishment of an increasing number of employees in the legal cannabis industry. Earning more money than you would in most other occupations is possible; incomes range from $50,000 to $250,000 per year, depending on your position, and there are a variety of positions available in cannabis-related industries. Even if you are not interested in working directly with cannabis or hemp goods, there are a variety of opportunities to work in a related industry that do not involve direct contact with marijuana or cannabis-derived products. Whether you're interested in culinary baking or retail management, there are opportunities accessible in the cannabis sectors and for a wide range of skill sets.
You Can Make a Difference in the World
Given its widespread acceptance, it appears to be here to stay, which may make investing in or working in the cannabis industry all the more gratifying, particularly if one is working from an ethical company that produces high-quality products. Besides offering a wealth of employment prospects, this industry also provides a wide range of cannabis-related items. There is a diverse assortment of CBD products for everyday use on the market today. You can experiment with a range of oils, gummies, salves and lotions, and capsules, among other things. Each one of them brings a distinct set of advantages to the table. Gummies can be consumed discreetly, oils are available in a variety of flavors, salves and lotions are simple to apply, and capsules need little effort to swallow. The fact that CBD is available in a variety of shapes and sizes to meet the needs of people on a daily basis is something to be thankful for. Aside from the aforementioned items, you can also sell cannabis-related things that will appeal to fashion-conscious consumers.
From the simple act of smoking marijuana, a few new ideas have resulted in new means of consumption, and with continuing research and development, we will see other goods in the next few years. The fact that it has made its way into our daily lives through cosmetics, medicine, and leisure should not come as a surprise.