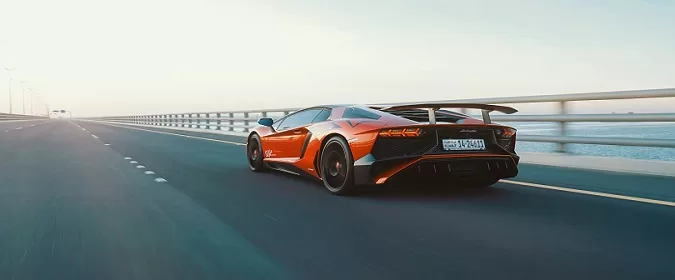 The year 2020 is going to see the release of some epic sports cars, no new entrants, but some updates on previous vehicles.
Here's a list of just a few that are coming out, from the affordable to the impossible.
Affordable
Not all sports cars are priced out of this world. There are some nifty vehicles out there that won't break the bank. Here's our favorite:
Mazda MX-5 Miata
The Mazda MX-5 Miata is now fourth-generation and still looks as stylish as ever. Mazda doesn't often make changes to a product that's so good. However, this year there are a few tiny tweaks.
The 2020 model now has the first-ever telescoping steering column in a Miata. As for grunt, this year's model gets up to 181 horsepower, 26 more than previously. Regarding twist, 3lb-ft more than the last release at 151. With the increase in the output, the other change is a revised exhaust system.
At a starting price of $32,000, this is a sports car we all can own.
Mid-Range
What do you get when Toyota and BMW mate? The highly anticipated Toyota Supra.
Toyota Supra
After an absence of almost 20 years, the Supra makes a triumphant return, this time with some technological assistance from BMW. The Mk5 looks like its predecessors, but that's where the similarities stop. 
As for grunt, the Supra boats 335 horsepower routed to the rear via a ZF 8-speed automatic transmission. Currently only offering a 5-speed transmission, an extra one looks promising in future models.
The price tag, surprisingly, you can nab one of those for just over $50,000.
Impossible
Then there's the dream car, and surprisingly, despite its out-of-this-world price tag, all models have sold out pre-production.
2020 Rimac C_Two
This entrant to the sports car market is more like a supercar, make that a hypercar. The Rimac C-Two isn't only beautiful, but it's fast, lightning-fast. The Croatian company claims it can go from 0 to 60mph in 1.85 seconds. It can reach a top speed of 256mph.
This is an electric car with four liquid-cooled engines. It's fast-charging too, the battery can be 80% filled in around 30 minutes.
What would you expect to pay for this technological marvel? The starting price is 2.1mil! 
Ready to Buy?
So if one (or more) of these cars has enticed you, get out your credit card. Don't forget, no matter what car you choose; you must get it covered. We don't really need to remind you, but just in case, you can see here the benefits of taking out car insurance. 
2020's sports car offerings are pretty impressive, and these are just a small sample of what's out there this year.
Resource List: