​NTU to Take the Lead in Providing New Training Programmes for Bankers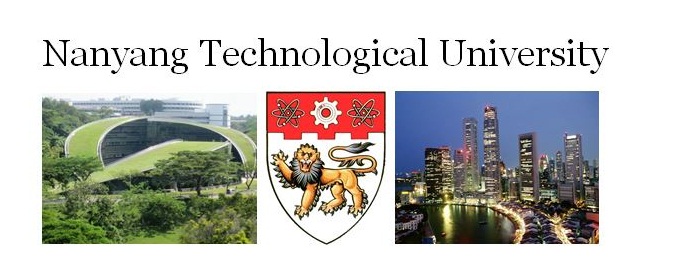 Nanyang Technological University, Singapore (NTU Singapore) is set to play a bigger role in the growth and development of the finance and wealth management industry in Singapore and Asia.
It will do this by deepening Singapore's talent pool to provide high quality wealth advisory solutions and develop asset management capabilities.
The Institute of Banking and Finance (IBF), in consultation with the Monetary Authority of Singapore (MAS) and industry, have selected NTU's Wealth Management Institute (WMI) as the lead training provider to design and develop a new set of programmes that will equip wealth managers in Singapore with the relevant skills, competencies and expertise to meet ever-evolving global demands.
As the Private Banking Lead Training Provider, WMI will lead the exercise to re-define wealth advisors' skills and competencies for the future.  Working in close collaboration with the private banking industry and IBF, the NTU institute will also design and develop systematic skills upgrading and certification programmes to help wealth managers to be future ready.
A $11.9 million gift was also presented by Mr Robin Hu, Head, Sustainability & Stewardship Group, Temasek, to NTU President Professor Bertil Andersson which will be used to set up an endowment fund at the university.
Called the Temasek Wealth Management Endowment, it will seek to enhance Singapore's finance and wealth management industries through talent development, thought leadership, industry insight, and knowledge sharing through mentorship and community building via a trusted network.
The announcements were made at the official opening of the new premises of NTU's WMI at one-north today (7 Dec 2017), which was graced by Finance Minister Heng Swee Keat.
WMI was established as a new institute under NTU in July 2017 and will boost NTU's efforts to become a leading authority in wealth management research and education in Asia.
Prof Andersson said, "NTU has always believed that the research and learning it does must benefit society and Singapore's future. With WMI now a part of NTU's family, and along with the generous support of Temasek, the university can further enhance and expand its wide range of expertise and capabilities.
"The wealth and asset management industry will continue to be crucial to Singapore's growth, and WMI will provide training that will help ensure that industry professionals here are equipped with the right skills and knowledge to adapt to and meet the challenges of an unpredictable global economy."
Commenting on the new endowment, Mr Robin Hu said, "Through the Temasek Wealth Management Endowment, WMI will have another resource to help strengthen its research and industry-oriented curriculum development capabilities by engaging leading practitioners and thought leaders from around the world."
New NTU programmes for bankers to be jointly developed with industry experts
The new training programmes to be designed and administered by WMI is in line with MAS' recent announcement on the industry transformation map for financial services, and will help to build a systematic path for upgrading wealth managers' skills and competencies in the private banking sector.
WMI's Chief Executive Officer Ms Foo Mee Har said, "We will lead the exercise to re-define wealth advisors' skills and competencies for the future and the accreditation and assessment for approved persons.  Jointly with industry expert panels, we will also design and develop a systematic skills upgrading and certification programmes to help Private Banking professionals be future ready, whether they be newbies, experienced hires or team leaders."
To be launched in 2019, the programmes' curriculum will be developed by a panel of experts, comprising of senior leaders from the private banking sector and leading subject matter experts, and benchmarked internationally. It will ensure a robust framework for professionals in the private banking industry, from new joiners to management level, are trained systematically and are competencies-based.
WMI's programmes will be accredited by IBF, and qualified professionals who are Singapore citizens and permanent residents can enjoy financial support of 70 to 90 per cent to learn and upgrade their skills and competencies.
Endowment fund to bolster NTU's wealth and asset management expertise
To strengthen its role as a leading centre of excellence in Asia for wealth management education, NTU will use the endowment fund to launch new initiatives, including the setting up of several professorships, a lecture series featuring prominent industry thought leaders, and a new fellowship.
The Temasek-WMI Professorship is set up with the aim of advancing knowledge creation and discovery in wealth and asset management. It will provide direct intellectual leadership in these two areas, and also collaborate with leading scholars of various fields to develop intellectual leadership and capacity-building in wealth and asset management.
The Temasek Visiting Professorship in Wealth, Asset and Risk Management will attract leading international scholars and experts to add to NTU's research and academic capabilities. Faculty and students will also have the opportunity to interact with them and enhance their knowledge, skills and overall learning experience.
Another initiative is the Temasek Fellowship. It will provide fellowship for established and emerging leaders in their respective fields who offer a significant voice on global wealth management landscape. The ultimate aim is to have our fellows forge viable partnerships to spearhead leading wealth management practices, thus allowing them to have a real impact on global financial scene.
NTU will also introduce the Temasek Distinguished Lecture Series. The event will bring together global thought leaders from diverse backgrounds to share their views on major issues and trends shaping markets and investments in the world today and in the future. The series will also afford rare access to individuals whose ideas and actions shape market trends and investments.
WMI was set up in 2003 with the support of Temasek and GIC, to catalyse Singapore's role as the Asian hub for wealth management. To date, WMI has conducted well over 400,000 hours of wealth management training for industry professionals, and trained more than 14,500 professionals from over 100 financial institutions across 23 countries.
The institute has also fostered strong links with industry thought leaders, senior practitioners and financial regulators across Asia and beyond.
About Nanyang Technological University, Singapore
A research-intensive public university, Nanyang Technological University, Singapore (NTU Singapore) has 33,500 undergraduate and postgraduate students in the colleges of Engineering, Business, Science, Humanities, A rts, & Social Sciences, and its Interdisciplinary Graduate School. It also has a medical school, the Lee Kong Chian School of Medicine, set up jointly with Imperial College London.
About Wealth Management Institute (WMI)
WMI is a practice-based education and research institute with its work deeply integrated and aligned to the needs of the finance and asset management industry.
The suite of programmes offered by WMI caters to aspiring and seasoned professionals from Asset Management, Private Banks, Consumer Banks, Insurance Companies, as well as financial regulatory institutions.  The programmes cover a wide range of topics from investment products, portfolio allocation, trust and estate planning to risk management, including the Advanced Diploma in Private Banking, which was launched last year in partnership with NTU.
The classes will be delivered by selected senior industry practitioners and leading academics.
The programmes, which are certified by the Institute of Banking and Finance and range from three days to a year, are eligible for SkillsFuture subsidies.
For more information, visit www.wmi.ntu.edu.sg.