​NTU launches Distinguished University Professorships to recognise most accomplished faculty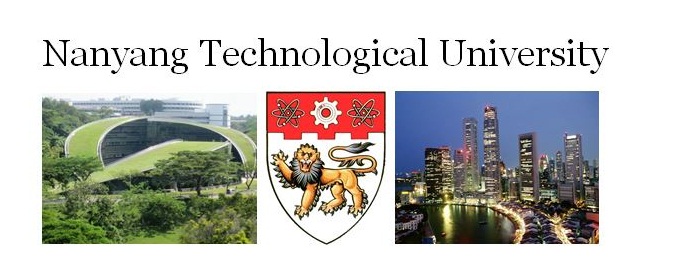 Nanyang Technological University, Singapore (NTU Singapore) is launching a new professorship to recognise academic talents with extraordinary scholarly achievement, who typically cross multiple disciplinary boundaries and who have distinguished themselves internationally. This prestigious professorship programme was formally established by NTU's Board of Trustees at its meeting in August 2017.
In its first year of inception, the Distinguished University Professorship is expected to be awarded to one or two highly eminent professors as a recognition of their academic distinction at the highest levels.
Mr Koh Boon Hwee, Chairman of the NTU Board of Trustees, said that introducing the University Professorship, which also exists in a number of top universities, is timely, given NTU's rapid development as a world-class, research-intensive university.
"A university is only as good as its people. Over the last decade or so, NTU has built up a solid base of talent and accomplishments among its faculty, attracting many top-notch senior scientists as well as outstanding junior faculty. NTU's ability to attract top talent has been a key factor for its growth into a leading global university.
"The number and proportion of full professors in NTU will continue to increase over time especially as the highly productive younger faculty move up the ranks. Having a University Professorship befits the stature of NTU and the high quality of its faculty. It will also serve as a new mechanism to attract and retain top-calibre professors at NTU," said Mr Koh.
The criteria for eligibility and selection will be set high and it is expected that there will be no more than 12 Distinguished University Professors at any given time.
The NTU Board of Trustees has appointed President-Designate Professor Subra Suresh as the inaugural Distinguished University Professor at NTU.
A renowned scientist and lifelong educator, Prof Suresh is also an accomplished inventor whose achievements span multiple disciplinary boundaries. The NTU Board, with the unanimous recommendation of its Academic Affairs Committee, has decided that Prof Suresh, who will join NTU on 1 January 2018 as the new President, is an ideal candidate and role model as NTU's inaugural Distinguished University Professor.
His research work in materials science and engineering, mechanics, biomedical engineering, and computational biology, has helped to shape disciplines and technologies at the crossroads of engineering, sciences and medicine.
Prof Suresh served as the President of Carnegie Mellon University (CMU) from 2013 to 2017. Before that, he was the Director of the US National Science Foundation (NSF) from 2010 to 2013, and Dean of the School of Engineering at the Massachusetts Institute  of Technology (MIT) from 2007 to 2010, where he was a faculty member for two decades.
"I am honoured and humbled that the NTU Board has appointed me as the inaugural Distinguished University Professor and I accept the huge responsibility that comes with it to help set the pace for greater academic and research excellence in NTU. I expect to be kept busy with the multiple demands of leading a large university like NTU, which is my primary role and responsibility. At the same time, with the full encouragement and support of the NTU Board, I also intend to devote some time to continuing my research in the areas of engineered and biological materials, and their connections to human diseases, just as I have done in my previous three leadership roles," said Prof Suresh.
As a scientist, Prof Suresh has more than 250 research articles in leading international journals, and his research output includes 25 patent applications and three authored books, which have been translated into Chinese and are used as textbooks or research monographs. He also co-founded a technology start-up company in the early 2000's which was later acquired by UltraTech.
His exceptional academic contributions are recognised in the many major international awards and accolades received over the years.  They include the 2007 European Materials Medal, the highest honour bestowed by the Federation of European Materials Societies comprising professional societies from 28 European member nations, with Prof Suresh being the first non-European to be so recognized; the 2008 Eringen Medal of the Society for Engineering Science; the 2013 Benjamin Franklin Medal in Mechanical Engineering and Materials Science, one of the highest international honours for scientific and scholarly achievement; and the 2015 Industrial Research Institute (IRI) Medal, which honours leaders in technological innovation, with the award citation specifically mentioning his research in shaping "new fields at the intersections of engineering, biology and medicine."
Prof Suresh is also one of a very small number of Americans elected to all three National Academies of Sciences, Engineering and Medicine in the US, in additional to the American Academy of Arts and Sciences, and the National Academy of Inventors.  He is a foreign member of the Chinese Academy of Sciences, and of the engineering and/or science academies based in Germany, India, Italy, Spain, and Sweden.  In June of this year, he was formally inducted into the French Academy of Sciences in Paris.  He has been awarded 12 honorary doctorate degrees from academic institutions in China, India, Russia, Spain, Sweden, Switzerland, UK, and USA.
Features of the Distinguished University Professorship
In a process to be overseen by the university Provost through open calls for nominations, the President and the Academic Affairs Committee of NTU Board of Trustees will review and appoint each recipient to the Distinguished University Professorship based on academic distinction. While long or meritorious service to NTU are recognised in other ways, it will not be a consideration in the selection of candidates for the Distinguished University Professorship.
Distinguished University Professors will not belong to a particular College or School. They are University citizens and faculty, and are expected to engage with any or all parts of the campus. Their responsibilities include providing the Trustees, President and the Provost with counsel and assistance on special issues, as well as carrying out roles as ambassadors, spokespersons and committee chairs.
Distinguished University Professors will be awarded an annual research fund, the magnitude of which will depend on the nature, scope and field of their scholarly work, which will be determined by the Remuneration Committee of the NTU Board of Trustees. The amount and continuation of the research fund will be reviewed every five years.
In order to underscore the emphasis placed by NTU on both research and teaching, the Distinguished University Professor will be encouraged to present lectures and supervise and mentor students and/or post-doctoral fellows.
The title of Distinguished University Professor is permanent until retirement, upon which the title changes to Distinguished University Professor Emeritus.
About Nanyang Technological University, Singapore
A research-intensive public university, Nanyang Technological University, Singapore (NTU Singapore) has 33,500 undergraduate and postgraduate students in the colleges of Engineering, Business, Science, Humanities, Arts, & Social Sciences, and its Interdisciplinary Graduate School. It also has a medical school, the Lee Kong Chian School of Medicine, set up jointly with Imperial College London.