​NTU Launches 3D Printing Centre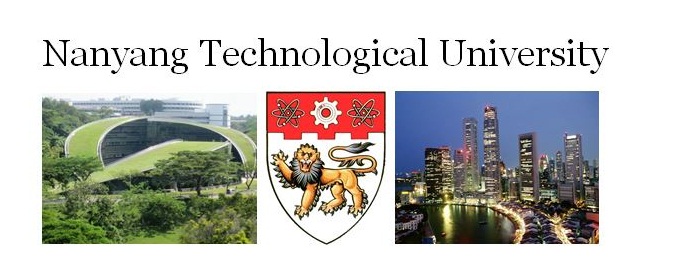 Nanyang Technological University (NTU Singapore) has launched a new research centre that will develop innovative solutions in 3D printing. The centre was launched by Mr S Iswaran, Minister for Trade and Industry.
3D printing or additive manufacturing has been identified as an essential enabler in  the Advanced Manufacturing and Engineering technology domain under the Research, Innovation and Enterprise (RIE) 2020 Plan .
Additive Manufacturing is one of the cross-cutting technologies that undergird and support Singapore's key industry sectors such as in Aerospace and Defence, Marine and Offshore, and Building and Construction. The global market for Additive Manufacturing is expected to grow to $21 billion by 2020.
NTU President Prof Bertil Andersson said the university has huge potential to develop 3D technologies for Singapore, which is changing business models, and the way things are being manufactured.

"At NTU, we have some of the world's leading scientists and engineers in this field to research, develop and facilitate industry adoption of 3D printing applications to strengthen Singapore's economy and better the lives of people. We aim to groom the next generation of 3D printing engineers so as to grow the much needed manpower for this rapidly developing sector," he said.
NTU Professor Chua Chee Kai, one of the world's most-cited scientists in 3D printing will lead theSingapore Centre for 3D Printing as the Executive Director.
The centre is funded by the National Research Foundation (NRF) Singapore under its Medium-Sized Centre Grant at a funding of S$42 million over 10 years. The grant seeks to consolidate research activities across departments, faculties and universities to create a critical mass of leading researchers in strategic research areas for Singapore.
Prof Low Teck Seng, CEO, NRF said, "The launch of the Singapore Centre for 3D Printing marks an exciting phase in the translation of leading 3D technologies into useful and practical solutions for industries. NRF will continue to support research projects that spin out innovative technologies that are relevant to the needs of our industries and create value for the economy."
NTU to partner leading companies
The new research centre has already attracted an additional S$41 million in funds from industry and various government agencies.
NTU Chief of Staff and Vice President of Research Prof Lam Khin Yong signed four new research collaboration agreements with ST Engineering, Keppel Offshore & Marine Technology Centre (KOMtech), Sembcorp Design and Construction and Emerson Process Management, a world leading automation provider.
"3D technology is set to revolutionise lives. The centre will focus for a start on the construction, maritime and aerospace sectors which are projected to be growth areas for Singapore's economy," said Prof Lam.
NTU's partnership with Emerson Process Management will see the creation of a joint laboratory and an additive manufacturing centre at their Singapore facility. There will be two joint research projects focused on using 3D printing methods to design and produce complex engineering parts.
Mr John Wilson, Vice President and General Manager of Emerson Process Management Asia Pacific said, "We are excited to have the opportunity to work with NTU, a top leading global university that has advanced research capabilities."
"For over 135 years, Emerson has provided customers worldwide with Fisher™ control valve solutions for the process industries. Partnering NTU will give Emerson access to the talents and resources to advance both our new product development and manufacturing technologies. Additive manufacturing can provide new design possibilities that can be produced more economically and much faster than ever before," said Mr Wilson, who oversees Fisher valves and Bettis™ actuators in Emerson Process Management Asia Pacific.
Scientists at the NTU centre are working on several new developments in construction including a new way to 3D print customised concrete structures for buildings, such as rooms, beams and pillars. This process is expected to be more cost effective and environmentally friendly than current casting methods.
Conventionally, concrete structures are made by casting – a process where wet concrete is poured into a specially made mould, before it dries and forms the desired object. Now, concrete parts in multiple shapes and sizes can be 3D printed by uploading the design blueprints on to the 3D printer.
Wet concrete is then printed out layer by layer to form the desired items. The operator can move on to another design without the need to construct costly individual moulds.
Another research project that the new centre is working on is to automate the production of a fibre-reinforced construction material where concrete is sprayed into a surface with supporting wire mesh. The new process will allow for new advanced materials to be combined with concrete to make stronger walls.
NTU showcases the future in 3D printing
As part of the centre's launch, NTU is also hosting the 2nd International Conference on Progress in Additive Manufacturing. The three-day conference will see more than 150 researchers and commercial market leaders from all over the world share their latest breakthroughs in the field of additive manufacturing.
In addition, NTU organised for the fourth year the Singapore International 3D Printing Competition with good participation from nine countries. This year, there are two competitions under the theme, wearables – eyewear and footwear.
The student winners in the footwear theme in the open, tertiary and school categories were a team from the University of New York at Buffalo, USA; a team from Singapore's Republic Polytechnic and a student from Raffles Institution.
For the eyewear competition, the winners were Biz Eyes, an eyewear design studio; an NTU undergraduate team, and five students from Nan Hua High School.
The winners received their prizes today at the launch — with top prize of S$10,000 for the open category, and $5,000 for tertiary and school categories.