​Dyson and NTU launch a joint engineering studio for aspiring technopreneurs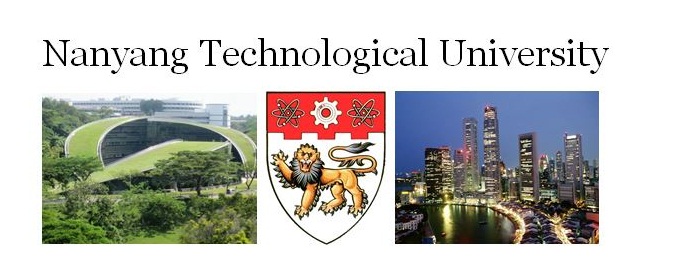 Nanyang Technological University, Singapore (NTU Singapore) and Dyson have launched an engineering studio that will give students a chance to work with industry experts to develop technological answers to real-world problems.
The Dyson-NTU Studio is Dyson's first on-campus engineering studio in Asia. An undergraduate course module co-taught by the two partners in the Studio, it will give NTU engineering students access to advanced prototyping equipment to help them turn their ideas into viable solutions.
Students choose from a variety of problems facing society in this semester-long Product Development Challenge module. Guided by NTU professors and Dyson engineers, they will develop technology prototypes and test their viability on the NTU Smart Campus.
Starting this academic year, up to 20 NTU engineering students will enrol in this module each semester.
Professor Louis Phee, Dean of NTU's College of Engineering, said, "Universities have always been fertile grounds for nurturing exciting student ideas. Many innovative game changers like Skype and Facebook grew out of universities' labs and garages.
"With close guidance from NTU professors and Dyson engineers, our students will learn the essentials of translational research, and develop their ideas into useful solutions to benefit industry and society. A new batch of technopreneurs may emerge from this joint initiative."
The Studio builds upon an existing Dyson-NTU partnership, which includes local and overseas internships for students, and graduate recruitment opportunities.
Scott Maguire, VP for Global Engineering and Operations, Dyson said, "Like the UK, Singapore needs engineers. More importantly, it needs industry-ready engineers. Our job is therefore to create exciting new opportunities for young people here, igniting a passion in them to make new technology that solves a problem, to create an original product and design it well. At the Dyson-NTU Studio, students will get the opportunity to experience what it's like to work on problems and iterate solutions under the guidance of Dyson engineers with the latest lab facilities. We hope that this will inspire them to become engineers when they graduate."
Industry-relevant education
Dyson will be contributing $500,000 to the Studio for a period of five years.
Led by Dyson engineers and NTU professors, the Studio will simulate Dyson's working environment and its research and development processes.
Students from various fields of engineering will work in teams and apply what they have learnt to overcome challenges. They will need to define a problem, design and develop their ideas from a blueprint into a working prototype.
They will also get to use advanced prototyping equipment such as high-resolution 3D printers and digital fabrication facilities, and learn the latest industry software suites. These include high-resolution rapid prototyping and modelling software.
Since the start of the new academic year this month, the module has created a lot of interest among students and is already fully subscribed.
Fifth-year Renaissance Engineering Programme student Cyndi Teh, 23, who enrolled in the module said, "The Product Development Challenge module has been an eye-opener for me. I've learnt a lot from the NTU and Dyson mentors, and the importance of collaborating with others from different engineering backgrounds. It has helped me discover the importance of questioning convention, and to experiment without the fear of failure. As part of the pioneering batch, I look forward to using the Studio to further develop my project."
The Studio will also serve as a platform for industry and career talks for students and researchers, host engineering-led competitions, and tech exhibitions.
Moving forward, Dyson is in talks with NTU to provide internship and career opportunities for students, and expand the use of the Studio to students from other disciplines such as business and humanities.
About Dyson
Dyson is a global technology company with engineering and testing operations in Malaysia, Singapore, the Philippines and the UK. Dyson employs over 12,000 people globally including 4,500 engineers and scientists – with an increasing proportion in South East Asia where production and operations also take place.
Dyson is realising ambitious plans to develop new technologies with global teams focused solid state battery cells, high-speed electric motors, vision systems, machine learning technologies, and AI.
About Nanyang Technological University, Singapore
A research-intensive public university, Nanyang Technological University, Singapore (NTU Singapore) has 33,000 undergraduate and postgraduate students in the Engineering, Business, Science, Humanities, Arts, & Social Sciences, and Graduate colleges. It also has a medical school, the Lee Kong Chian School of Medicine, set up jointly with Imperial College London.
NTU is also home to world-class autonomous institutes – the National Institute of Education, S Rajaratnam School of International Studies, Earth Observatory of Singapore, and Singapore Centre for Environmental Life Sciences Engineering – and various leading research centres such as the Nanyang Environment & Water Research Institute (NEWRI) and Energy Research Institute @ NTU (ERI@N).
For more information, visit www.ntu.edu.sg.
About James Dyson Foundation 
The James Dyson Foundation is Dyson's charitable arm. Founded in 2002, the charity support design, technology and engineering educational work in the UK and internationally through Foundations in America and Japan. To date, the James Dyson Foundation has donated £55m to charitable causes, including £12m to Imperial College London to create the Dyson School of Design Engineering. The Foundation has offered bursaries and scholarships to engineering students at Bournemouth University, Brunel University, Loughborough University, the University of Bristol, the Royal College of Art and the University of Bath. In Singapore, students from NTU and the Singapore University of Technology & Design (SUTD) have also received support to pursue their engineering education.
Source: NTU Singapore