​Costa Unveils the 'Coffee-Copter'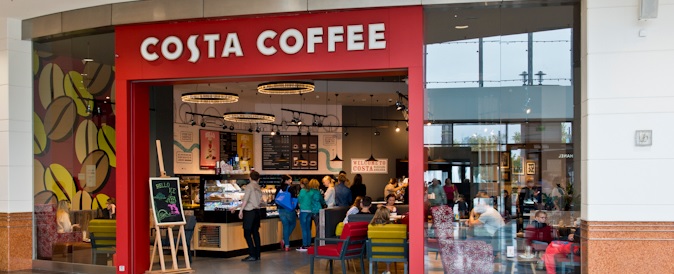 Costa completes successful drone delivery trial in response to consumer demand
After 82% of its UAE customers said they would use a drone to deliver food and beverages directly to them, Costa undertook a unique trial in Dubai with its 'Drone Drop' service.
The innovative drone technology, dubbed the Coffee-Copter, was trialled for one day at Costa's Jumeirah Beach Road drive thru store and provided local beach-goers with an instant blast of cool refreshment by delivering drinks from the new Frostino and Cold Brew range.
Shemaine Jones, Head of Marketing at Costa Coffee UAE, commented: "Dubai is known for leading the way with innovative technology and drones are the next frontier for instant delivery. Our customers told us they'd love to have their favourite drinks dropped off by drones, so we're super excited to have successfully tested this service, enabling beach-goers to enjoy ice cold beverages without leaving the comfort of their sunloungers".
Providing people with a glimpse of what the future could hold for instant delivery, customers in the Kite Beach area were given the opportunity to call and order one of Costa's new ice cold drinks. Skilled baristas then worked their magic to create these delicious beverages and, within 15 minutes of receiving the order, sent them straight to the beach by a specially engineered drone.
About Costa 
Founded in London by Italian brothers Sergio and Bruno Costa in 1971, Costa is now part of Whitbread PLC, which this year celebrates its 275th Anniversary as a great British business.