IBM Unveils New Aspera FASPStream Software for Live and Near-Live Streaming of Broadcast-quality Video Content Over IP Networks with Low Start-up Delays and Glitch-free Experiences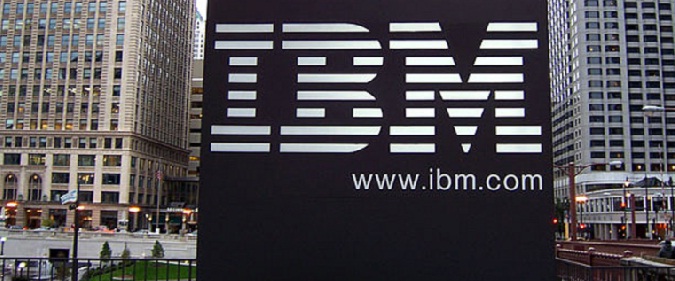 Based on Aspera FASP bulk data transport protocol, new software has the potential to revolutionize the way that live and near-live video is transported
IBM (NYSE: IBM) announced at the 2016 NABShow that Aspera, an IBM company, is unveiling Aspera FASPStream, a new turnkey application software line designed to enable live streaming of broadcast-quality video globally over commodity Internet networks with glitch-free playout and negligible start-up time – reducing the need for expensive and limited satellite-based backhaul, transport and distribution.
Live and near-live streaming of broadcast-quality video content over IP networks has traditionally used linear transport over satellite and dedicated fiber networks — high quality but limiting for today's use cases. Satellite uplinks and dedicated fiber are often not available on demand, and can require large capital investments and long startup times. In addition, the linear feed format can be difficult to customize and integrate with modern file- and cloud-based workflows.
Internet broadband bandwidth is increasingly available at production venues, opening the possibility for new live video transport solutions. Various products and services have been introduced, such as forward error correction over UDP, peer-to-peer distribution and "inverse" CDNs. However, none provide the same universal quality and "zero-delay" experience of traditional live satellite transmission because they cannot guarantee arrival rates over long distance or wireless Internet WANs having high round-trip time and packet loss without adding significant start-up delay or costly workarounds.
Aspera's FASPStream software line represents the first open video transport solution that is capable of high-quality, live streaming over commodity Internet WANs. Built from the ground up by Aspera, the software utilizes the FASP® bulk data protocol to transport any live video source (local multicast, unicast UDP, TCP, or growing file source) and provides timely arrival of live video and data independent of network round-trip delay and packet loss. Less than five seconds of start-up delay is required for 50 Mbps video streams transported over 250 milliseconds round-trip latency and three percent packet loss, sufficient for 4K streaming between continents.
At NAB 2016, Aspera will demonstrate the FASPStream solution with the transport of three live camera streams from South Africa, China and New York, USA to the Aspera booth for live decode and broadcast playout, as well as IP-based playout through local desktop media players.
The feed from New York will be sourced from Broadway Video, a global entertainment and media company founded by Lorne Michaels. Launched in 1979 in New York's historic Brill Building, Broadway Video is collaborating with Aspera to provide unique and innovative solutions for point-to-point and consumer-facing live video delivery. Having grown into an independent studio that produces and distributes original comedic content for every platform, Broadway Video offers a suite of end-to-end solutions across production, post-production, distribution and delivery workflows, and is now using Aspera FASPStream technology.
"Broadway Video is pioneering in the point-to-point video delivery space creating new workflows that reduce costly satellite and fiber circuit backhauls and distribution infrastructures," said Rob Weigand, COO of Broadway Video. "Application of FASPStream to these novel workflows ensures critical uptime and reliability, making point-to-point Internet delivery of video possible and practical. The potential savings and efficiencies in both contribution and distribution architecture will change the way B2B and B2C video delivery happens."
The FASPStream software includes Server and Peer offerings with the following key features:
 Exceptional Video Delivery Quality over Commodity Internet –Glitch-free playout with negligible start-up delay at any Internet distance, i.e. less than two seconds of delay from live for 50 Mbps video sources over global Internet networks.
Interoperability with All Common Stream Providers and Stream Receivers – Will transport any live video source available on local multicast, unicast UDP, unicast TCP, or as growing files. Provides uniform, lossless, in-order byte stream transport that equally supports constant bit rate and adaptive bit rate formats.
Reliability and Multi-endpoint Capability – One stream source can be sent to multiple destinations concurrently and provides built-in path redundancy. Stream sessions will be able to automatically failover to another host, and reconnect and restart on network failure.
Security – FASPStreams are encrypted in transit and security authenticated. Built-in access control policies can be used to restrict stream providers and consumers by stream protocol, IP address, and ports for maximum security.
Interoperability and Management with File-based Workflows including on Cloud –Designed to interoperate with the Aspera file transfer stack, FASPStream sessions support stream-to-file workflows including writing to cloud "object" storage. Built-in RESTful APIs allow production workflow and broadcast management systems to manage streams and provide status reporting. Stream sources and providers can include cloud transcoders/encoders that read from stream and file.
"Bringing FASPStream to market in a turnkey product after our first decade creating FASP file transfer marks the beginning of a new chapter for Aspera where streams and files interoperate for exceptional transport quality and efficiency over today's networks. Internet content delivery has exploded, demanding open file-based solutions in application software that are up to the challenge. We in Aspera Engineering are dedicated to make this a reality and are honored to be collaborating with our most innovative customers like Broadway Video to bring to market a new era of Internet video services. This is just the beginning! " said Michelle Munson, CEO and co-founder Aspera.
Aspera is demonstrating Aspera FASPStream software, alongside its entire portfolio of high-speed file transfer, sharing and exchange solutions at NAB 2016 taking place April 16-21 in Las Vegas, at booth SL4910.
About IBM Cloud Video:
Created in January 2016, IBM Cloud Video brings together innovations from IBM's R&D labs with the cloud video platform capabilities of Clearleap and Ustream. Through the unit, IBM delivers a powerful portfolio of video services that spans open API development, digital and visual analytics, simplified management and consistent delivery across global industries. IBM Cloud Video supports top media and enterprise companies with reliable video on-demand and streaming services, including HBO, A+E Networks, BBC America, Scripps Networks Interactive, and Verizon.
About Aspera:
Aspera, an IBM company, is the creator of next-generation transport technologies that move the world's data at maximum speed regardless of file size, transfer distance and network conditions. Based on its patented, Emmy® award-winning FASP™ protocol, Aspera software fully utilizes existing infrastructures to deliver the fastest, most predictable file-transfer experience. Aspera's core technology delivers unprecedented control over bandwidth, complete security and uncompromising reliability. Organizations across a variety of industries on six continents rely on Aspera software for the business-critical transport of their digital assets. Please visithttp://www.asperasoft.com and follow us on Twitter @asperasoft for more information.