British Airways Launches January Sale Marketing Campaign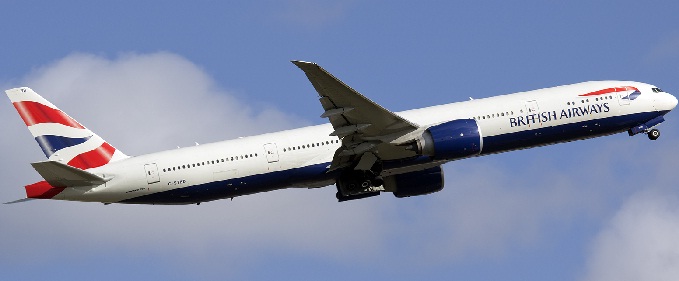 British Airways is launching a major marketing campaign, headlined by the airline's first new BA Holidays television advertising campaign in four years, to promote their biggest sale of the year. – See more at
The sale begins on December 20 and runs until January 31 with huge discounts on flights and holidays to more than 100 destinations worldwide.
The new creative focuses on the concept of 'What If?', memories and unforgettable trips. For this campaign the airline is focusing on digital with five different animated display banners running online and seven different digital out of home executions that will use real time traffic data to interrupt existing out of home ad schedules with sale creative.
In an industry first the airline will also offer holiday advice to customers using emojis. The new holiday inspiration tool, which uses Facebook messenger bot technology, allows customers to interact using the picture-based icons, and after answering a series of questions with their favourite emojis, the bot will recommend a holiday destination to suit their personality and mood.
Rob McDonald, British Airways' head of marketing, said: "The January Sale is our biggest tactical campaign of the year so we are launching our most innovative Sale yet. Creating and distributing engaging content has been at the heart of the campaign resulting in a mix of interactive elements such as the Emojibot and a partnership with Buzzfeed, meaning we have lots of fun ways for customers to find their perfect holiday destination.  We will also be the first UK travel provider to use dynamic video on Youtube therefore chartering new territory in our digital campaign".
The three 30-second BA Holiday brand ads, the first of which airs on Boxing Day, are also based around the sentiment of making memories under the headline: 'we never forget your holiday is something you'll never forget'. The adverts will also run in cinemas nationwide and will be followed up with 10-second edits on Video on Demand and Sky Adsmart that convey the rationale behind booking a British Airways Holidays.
The adverts follow three sets of holidaymakers; a couple on a sunset boat trip, a woman as she steps on the icing-sugar fine sand in the Caribbean and a young couple who try their luck in a Las Vegas casino.
Matt Armstrong, British Airways Holidays' head of marketing, said: "The two-pronged approach to the new advert starts by establishing an emotional connection with the viewer before following up with a more rational explanation of our product. We really wanted to convey that we are there for our customers every step of the way and the fact we offer low deposits, a 24-hour helpline and holiday finder tool to help them make life long memories with ease."