Biggest Influencer Marketing Trends That Are Coming in 2020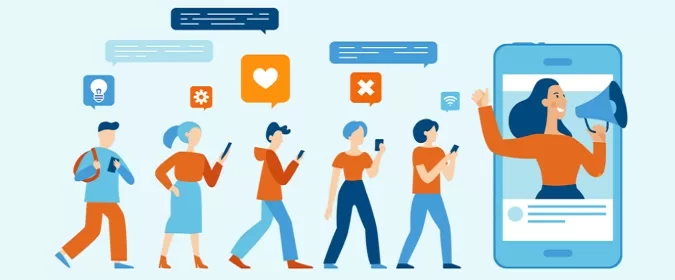 Influencer marketing is one of the best ways to establish a social media presence, especially on Instagram. Nowadays, becoming an influencer is a viral business module that can be very profitable if done right.
The only job for influencers is to keep posting accessible content, and you cannot do that without following trends. There are many influencers on social media and they can offer huge benefits when it comes to product or service promotion.
Their services are well paid too. Some famous social media people are paid 6 and even 7 figure sums per sponsored post, which is not half as much as you would win if you guessed the Kentucky Derby odds horse race winner.
Influencer marketing is showing a sign that is going to slow down, and it is expected to become an $8 billion dollar industry in 2020. In this article, we will go through some of the trends that will come next year just to get your influencer game prepared.
Video Content will still be the best
Obviously, video content where people can see a lot more visuals than a picture is much more attractive nowadays, and this trend will continue through 2020. Every influencer has to focus on creating appealing and engaging videos in order to become successful.
If you want to become a significant influencer, people need to connect with you and feel that you are a real person. Video posts can provide that, and it will keep viewers more engaged in creating stronger authenticity.
Likes will not be relevant anymore
Instagram announced that they are testing a model where there will be no likes to count beneath the content, and they implemented this system in Canada last May. After that, we've seen that it had spread to a few different other countries such as Brazil, Italy, Australia, Japan, Ireland, and New Zealand.
This went through a lot of reactions from users, where they claim that Instagram is trying to silence content creators and make more money from advertising. It is essential to point out that you will still be able to see how many likes your post has, but that information will not be presented to your followers.
This begs the question of how will affect influencer marketing?
Influencers from countries that already have hidden likes say that this feature is rather refreshing and does not affect business, but we have to wait and see to go on a global scale.
No-Edit content Will Evolve
As we mentioned before, users like to feel connected to the people that they follow. Until now, most of the influencers posted highly-edited content at beautiful locations all around the world. However, that is about to change as people are getting fed-up with overly-edited or, in other words, perfect content. They would like to see that the famous influencer is also human, no different from them.
More ongoing Partnerships than one-offs
The number of influencers grows every day, and people and big brands and sponsors are now starting to focus on finding the right influencer to represent their brand and stick to it. In recent years we've seen many one-off deals with brands, but in 2020, we expect to see more ongoing partnerships with well-established brands, basically becoming a brand ambassador.
Micro and Nano Influencers will continue to be popular
Brands started focusing on influencers that are not that popular, just to establish a better social media presence and pay less. This trend will continue to grow, as influencers with less than 100k followers are going to be attractive for many brands that like to sponsor their content on Instagram.
These are some of the influencer marketing trends that you need to focus on in order to become or remain a famous influencer. The most important thing is to stay true to your style and to your followers and show the real you in your content.