​NTU sets up new life sciences cluster to focus on the intricate relationship between a population's health and the environment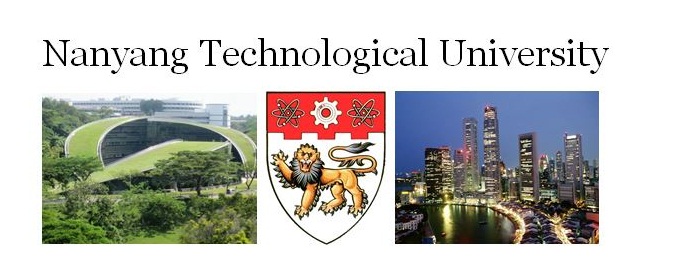 Nanyang Technological University (NTU Singapore) has set up a new life sciences research cluster that will study the link between the health of a population and the environment.
The NTU Integrated Medical, Biological & Environmental Life Sciences (NIMBELS) Cluster will feature Southeast Asia's first phenome centre, which will tackle key areas of research need, such as in ageing, diabetes, gut microbiomes and the urban water cycle.
NIMBELS brings together the life sciences expertise in NTU's Lee Kong Chian School of Medicine (LKCMedicine), School of Biological Sciences, Singapore Centre for Environmental Life Sciences Engineering (SCELSE) and the NTU Institute of Structural Biology.
NTU President Professor Bertil Andersson said, "To achieve breakthroughs in this modern era of biomedical research involving big data, we need a new approach, a new way of thinking about these challenges. We need solutions that bring together not just the best clinical and biomedical minds, but also involving experts in structural biology, environmental life sciences and computing technologies."
NIMBELS will be led by Professor Staffan Kjelleberg, a world expert in environmental microbiology, microbial ecology and biofilm biology.
"This new life sciences cluster that we have formed at NTU will have dedicated new facilities with cutting edge technologies. It offers a unique research environment and capitalises on the interface between life sciences and excellence in engineering to find solutions to health issues," said Prof Kjelleberg, who is also Director of SCELSE.
NTU's Singapore Phenome Centre
The NIMBELS Cluster will feature the $9 million Singapore Phenome Centre, which was also launched today.
The new centre brings together NTU's LKCMedicine, SCELSE and School of Biological Sciences. It is an interdisciplinary research platform that has strong industry support, such as UK instrument and software giant, Waters Corporation.
Research in recent years has shown that diseases, such as diabetes and cancer, cannot be explained by genes alone, but are caused mainly by the interaction between genes and environmental factors, such as lifestyle and diet.
The Singapore Phenome Centre at NTU seeks to have a better understanding of phenomes, and shed light on how these physical and biochemical traits are produced by the interactions between genes and environmental factors.
Previous studies have found that Asians have a higher risk of diabetes and heart attacks compared to Europeans. In the case of diabetes, it also develops at a much younger age and is now becoming an epidemic in Asia.
LKCMedicine Dean Professor James Best, who chairs the new centre, said: "We intend to characterise the unique Asian phenotypes by working with clinicians from across Singapore, so that we can offer tailored therapies for individuals. We also hope to identify new biomarkers that can be used at a population level to assist people to lead healthier lives."
In addition, studying phenomes of environmental ecosystems such as the urban water cycle, will provide information that will aid environmental sustainability.
The centre already has several projects underway:
• characterising factors that contribute to complications in diabetes, in partnership with Khoo Teck Puat Hospital and Tan Tock Seng Hospital;
• investigating microbial products from waste water treatment systems with the national water agency PUB;
• various industry collaborations and partnerships including with Waters Corporation.
Mike Harrington, Vice President for European & Asia Pacific Operations of the Waters Division at Waters Corporation, said: "On behalf of Waters Corporation, congratulations to Nanyang Technological University for its vision and commitment to advancing phenomic science through the opening of the NTU Phenome Centre in Singapore.
"Through collaborations like this with NTU, Waters is committed to working alongside world-leading scientists to help solve critical public health challenges.  We believe there are no limits to the potential breakthroughs the field of phenomics offers to analyse vast numbers of samples, identify new biomarkers, and provide new insight into the causes of chronic disease."
Centre to partner international network led by Imperial College London
To better develop medical innovations in human diseases, the Singapore Phenome Centre aims to link with an international network that will be initiated by the MRC-NIHR (Medical Research Council – National Institute for Health Research) National Phenome Centre at Imperial College London.
Professor Jeremy Nicholson, Director of the centre at Imperial said, "On behalf of the MRC-NIHR National Phenome Centre at Imperial College London, we are delighted to be working with the newly established Singapore Phenome Centre at NTU.
"The harmonisation and standardisation of metabolic phenotyping technologies for human healthcare screening and monitoring operated by the phenome centres will help achieve major advances in personalised and public healthcare based on new knowledge of human biology and gene-environment interactions."
To mark the launch of NIMBELS and the Singapore Phenome Centre, NTU is organising a two-day international symposium. Both international and local scientists will share their expertise in various disciplines, such as biomedical science and environmental engineering.
The Singapore Phenome Centre, currently located at the Research Techno Plaza, will move to the Experimental Medicine Building by the end of the year.
***END***
Media contact:
Lester Kok
Manager
Corporate Communications Office
Nanyang Technological University
DID: +65 6790 6804
Email: lesterkok@ntu.edu.sg
About Nanyang Technological University
A research-intensive public university, Nanyang Technological University, Singapore (NTU Singapore) has 33,000 undergraduate and postgraduate students in the colleges of Engineering, Business, Science, Humanities, Arts, & Social Sciences, and its Interdisciplinary Graduate School. It has a new medical school, the Lee Kong Chian School of Medicine, set up jointly with Imperial College London.
NTU is also home to world-class autonomous institutes – the National Institute of Education, S Rajaratnam School of International Studies, Earth Observatory of Singapore, and Singapore Centre on Environmental Life Sciences Engineering – and various leading research centres such as the Nanyang Environment & Water Research Institute (NEWRI), Energy Research Institute @ NTU (ERI@N) and the Institute on Asian Consumer Insight (ACI).
A fast-growing university with an international outlook, NTU is putting its global stamp on Five Peaks of Excellence: Sustainable Earth, Future Healthcare, New Media, New Silk Road, and Innovation Asia.
The University's main campus has been named one of the Top 15 Most Beautiful in the World. NTU also has a campus in Novena, Singapore's medical district.
For more information, visit www.ntu.edu.sg

About Lee Kong Chian School of Medicine
The Lee Kong Chian School of Medicine, a partnership between Nanyang Technological University (NTU) and Imperial College London, will train a generation of doctors who will put patients at the centre of their exemplary medical care. Graduates of the five-year undergraduate medical degree programme, which matriculated its inaugural cohort in 2013, will have a strong understanding of the scientific basis of medicine, along with interdisciplinary subjects including business management, humanities and technology.
The School's primary clinical partner is the National Healthcare Group, a leader in public healthcare recognised for the quality of its medical expertise, facilities and teaching. The School, named after local philanthropist Tan Sri Dato Lee Kong Chian, aims to be a future model for innovative medical education. Its first doctors will graduate in 2018 with a Bachelor of Medicine and Bachelor of Surgery (MBBS), awarded jointly by NTU and Imperial College London. They will become doctors who will enhance Singapore's healthcare in the decades to come.
For more information, visit www.lkcmedicine.ntu.edu.sg

About Singapore Centre for Environmental Life Sciences Engineering (SCELSE)
SCELSE is a Research Centre of Excellence breaking new ground in understanding, harnessing and controlling microbial biofilm communities in environmental, industrial and public health settings.
SCELSE's interdisciplinary research focuses on the overall community structure, function and performance of microbial biofilms as well as the mechanisms of their communication and micro-ecological interactions. This is possible through the revolution in genomics and systems biology, which allows for complex microbial communities to be sequenced to saturation. Enormous genetic and functional diversity has already been revealed, enabling whole system interactions to be mapped. Moreover, this approach links new insights from the life sciences with expertise from engineering and natural sciences to elucidate the intracacies of microbial biofilm communities and utilise them to our advantage.
Learn more about SCELSE at www.scelse.sg.